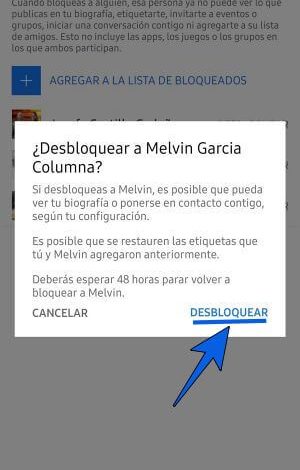 Next I will show you how to unblock a person that you have blocked on Facebook, both from the website and from the cell phone. At the unblock someone on Facebook the initial lock you did to your account is reversed, but to be friends again must send a friend request.
You blocked a friend and now you have changed your mind and want to reconnect with that person. You should know that you can always unblock it quickly, but even if they have been previously, they will not automatically become Facebook friends. For this you will have to send him a friend request and he will have to accept it manually. Anyway, you can see their profile and posts as if they were complete strangers, and the other person the same with yours.
#1. How to unblock someone on Facebook on PC
You must first fa in your computer's browser. Then click the small triangle in the upper right and choose Settings & Privacy > Settings.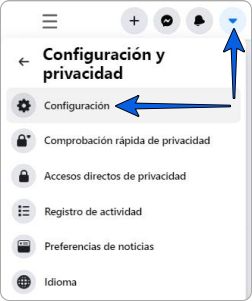 Now choose Blocks in the sidebar on the left, from where you can see all your contacts blocked on Facebook. Find the blocked person and click the Unblock link next to their name.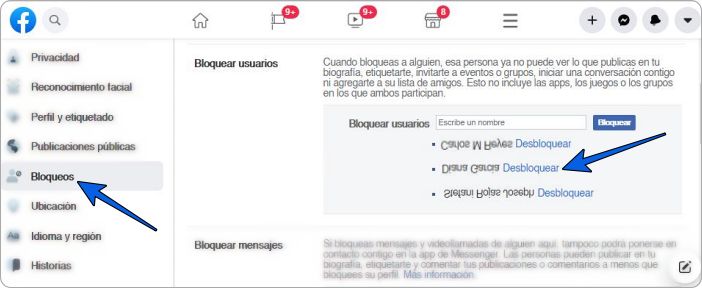 Then you will get a message in which you must click Confirm.
With that you will have unblocked the desired person, and you can now send them a friend request or simply enter their profile and see their publications.
#2. Unblock someone on Facebook from your cell phone
Today you will be more connected to your mobile device, so you will also want to know how to unblock a person on Facebook from your cell phone:
The first thing is to open the Facebook app on your cell phone or tablet. Then hit the menu icon in the application menu bar.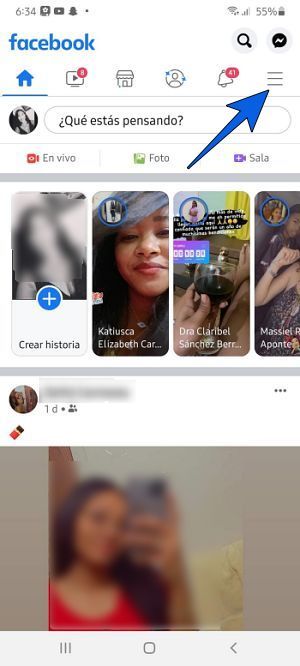 Then go down a bit and click on Settings and privacy and then Settings, in the expanded menu.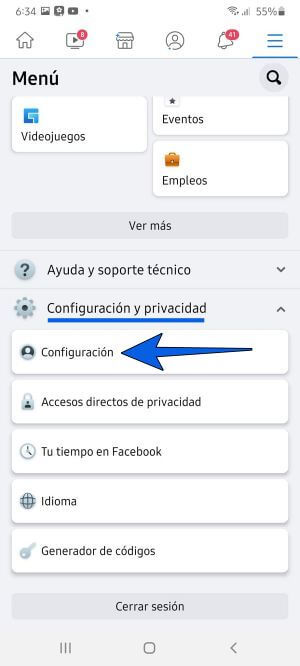 Now scroll a bit to the Privacy section and click on Blocks.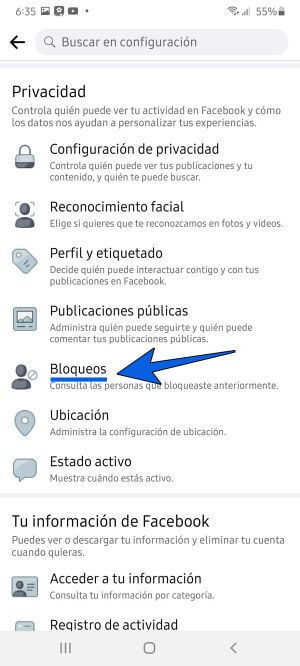 In the list of blocked users, find the person you want to unblock and press the Unblock button next to their name.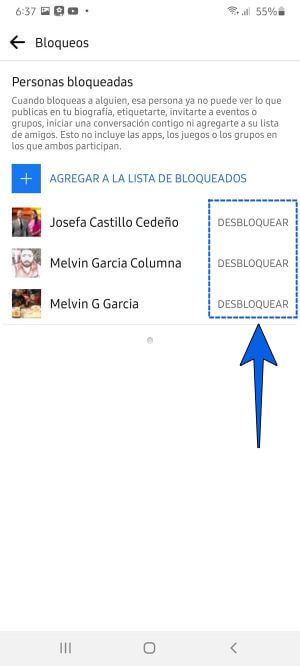 In the confirmation message that will appear, click on Unlock again .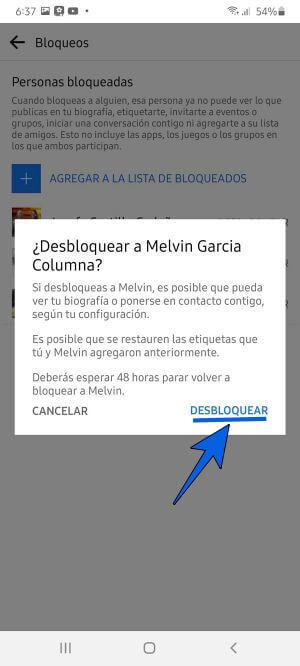 Final words
People frequently change their minds about some decisions we make. So it is not an exception that after a certain time of blocking someone, you regret it and want to unblock it. The initial blocking may have been an error, due to the confusion between two similar or similar names.
It may also be that the plot or drama has been resolved with that person, and you want to reconnect or start the relationship again. Maybe it was a misunderstanding and things cleared up. So, there is no reason to remain estranged from that person, who may be a good friend or family member.