Social media
How to share to youtube video on whatsapp or any other platform? Step by step guide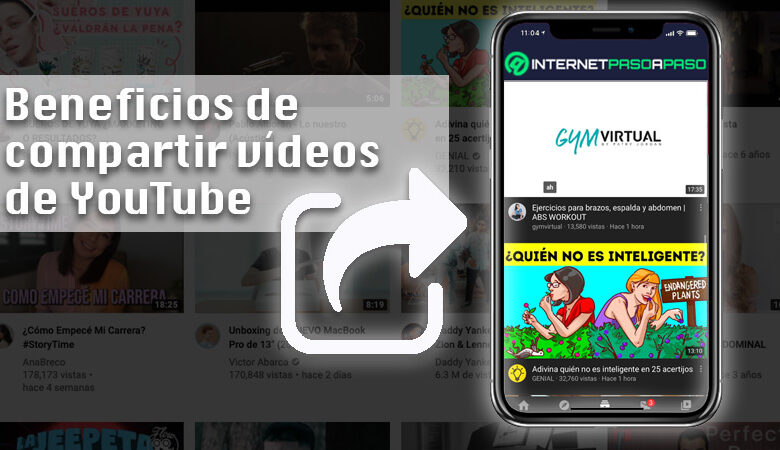 When you are starting to be a content creator on YouTube, it is very important to enhance the reach of your videos so that your community grows little by little. Therefore, a good suggestion is to share the videos with your contacts, to invite them to be part of your channel .
Likewise, at some point you may need to show a friend a video that you have found within the platform, so you should know how to share it on other platforms.
The procedure is very fast and by following a few steps your other contacts will have the content you want to show them at hand. Consequently, if you want to learn how to share a YouTube video on WhatsApp or any other platform? , keep reading.
Learn step by step how to share a YouTube video on your WhatsApp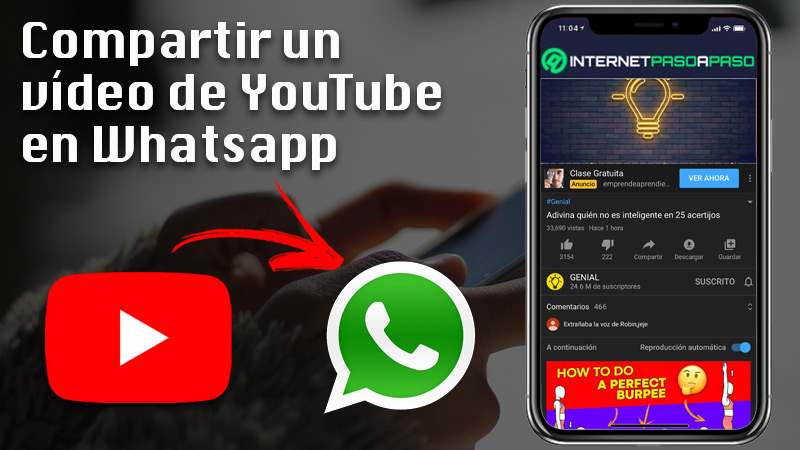 Sharing YouTube videos is one of the easiest procedures out there. You don't need to be an expert on the subject to do it. Even more and more the way to pass a video from this platform to another is faster.
Therefore, we will show you the step by step to share content both on WhatsApp and on other platforms:
On whatsapp
Sharing a video with your WhatsApp contacts does not require any special configuration on your mobile to do so. Regardless of whether it is iOS or Android, you can send videos directly from YouTube to your contacts.
We will explain it to you below:
Locate the video you want to share in your state on YouTube .
Enter the video and stop it. Press the three dots that are located in the lower right corner.
In the drop-down menu, tap Share .
You will be shown the allowed platforms on which you can show the video. Select WhatsApp .
When selected, the WhatsApp app opens and the different options where you can share the video are displayed .
You can see the list of chats that you already have open in the WhatsApp app and choose who to share with . You can also select another contact by clicking on the magnifying glass icon. Then write the name of that contact and you're done.
After choosing all the people with whom you are going to share the video, press the Send option in the lower right.
Apart from that, did you know that you can post a YouTube video on your WhatsApp status? . This is a feature that very few users know about, but it can save them a lot of time. However, before doing so, keep in mind that the states have a 30-second duration limit . So if the material is more extensive, it will be impossible for it to be visualized in its entirety, unless you upload it in parts.
With this in mind, the step by step to do it is as follows:
Choose the video you want to upload in your state.
Download the video with the help of a web platform designed for it. Just type "Download YouTube video to mobile" in Google and many tools will be displayed for it. In most cases, just copy and paste the URL to download the video.
Once you have it in the mobile gallery, enter WhatsApp .
Go to the States section and click where it says My State.
The latest files stored in your gallery will open, so the video should be there.
Click on the video you want and finally press the blue icon, located at the bottom right.
On other platforms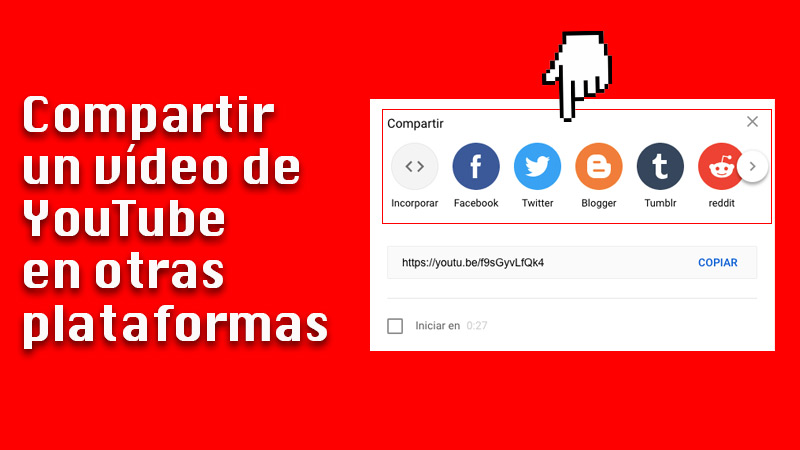 YouTube content can also be shared on other platforms .
To do it from a computer, apply the following steps:
Start watching the video you want to share.
Select the Share button , located below the video.
A panel will be displayed where there are several options for sharing:
YouTube message: choose the YouTube friends you want to send the video to. A private conversation will open where recipients can view the video and comment on it.
Social networks: select the social network where you want to share the video. For example, Twitter or Facebook.
Email: if you click here, you will send a message using your computer's default email software.
Incorporate: if you click here, you will generate a code that you can use in order to incorporate the video into a website.
Copy the link: if you click on Copy, the video link will be copied and you can paste it anywhere else. As for example in a chat or in an email message.
Start at: use this function if, for example, you want the video to start at 2:30 minutes. To do this, check this box before copying the link and then write the moment from which you want it to start. In this case, it would be "2:30".
Community publication: If you have access to the Community section on YouTube, you can share the videos you want publicly there.
If, on the contrary, you are going to share a YouTube video on other platforms but from your mobile you can do it by copying the link or sending it to another app on your phone. Likewise, you can apply the procedure through the Received tab .
So, to carry out this task you have to apply the steps below:
Go to the video you want to share.
Click the Share option below the video player.
Select the friend you want to do with or click on Add friends .
You can also exchange this type of content with the help of the share a link function:
Enter the video .
Click on Share .
Select the Share link option or choose the app in which you want to share the link.
Benefits of sharing your YouTube videos on other platforms Why do it?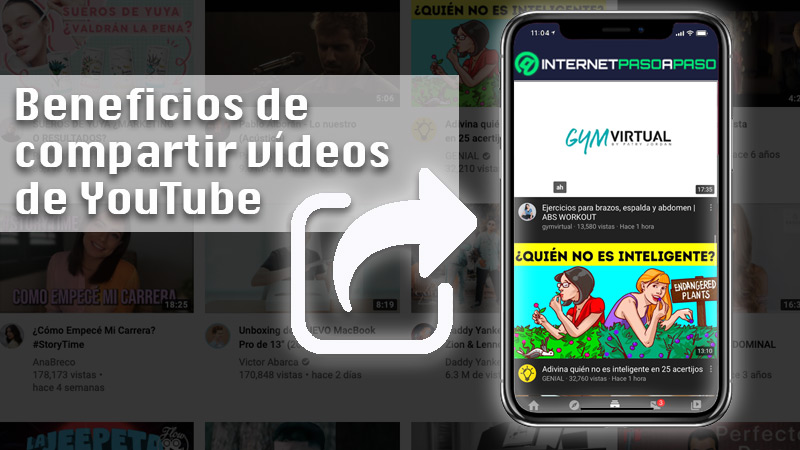 If you created your channel a short time ago and you want to reach a larger audience, one of the best ways to achieve it organically is by sharing your content on other platforms and social networks. Thus, the followers you already have on a platform may be encouraged to follow you on YouTube . You can even share your videos on Facebook and boost their reach through the use of Facebook Ads .
In case you are not related to the topic, you can start by simply sharing the link of your channel or your videos to your contacts . Another benefit of sharing YouTube videos on other platforms is that they help you improve interaction on your different profiles . The reason is that multimedia content is much more attractive and interactive. It's a great way to invite followers to comment and thus connect more easily with them.