Social media
How to send gifs images in slack to any member of your work team? Step by step guide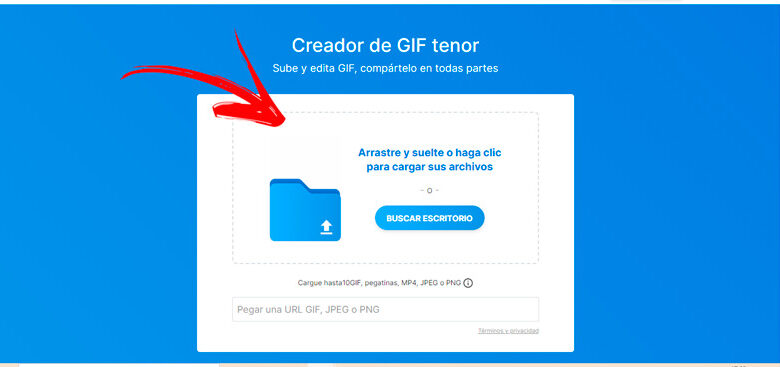 If you want to learn the step by step of how to send images to any user or channel in Slack you will have to continue reading this article until the end. We will show you in an easy and detailed way the process you must do to avoid making mistakes.
But this is not all you will read, we will also teach you how to create a GIF from a video to explain something to your team and how to add an external GIF platform in Slack .
Don't miss out on anything if you want to become a true expert  and get the most out of this messaging platform. Let's get started!
Learn step by step how to send GIF images to any user or channel in Slack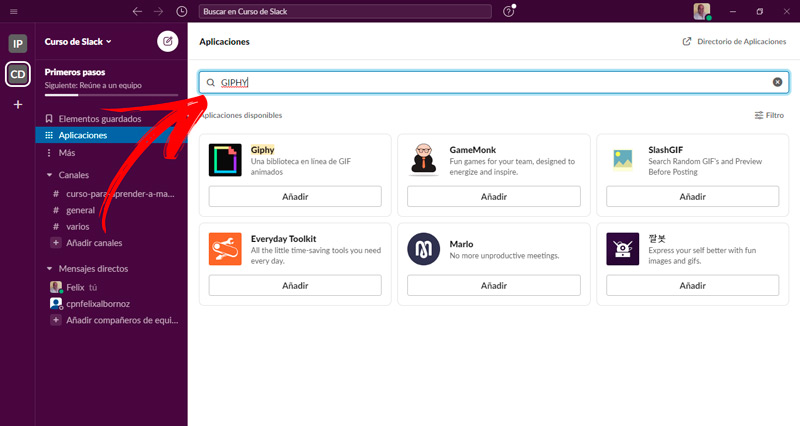 So that you can send GIFs to your co-workers, the first thing you will have to do is link Slack with a platform that converts videos into these types of animations.  Therefore, you will have to go to the workspace and look for a left bar that appears on your screen with the More option .
This will display a menu in which you will choose the Applications tool . Next, you will have to find the name of the program – in this case we will use GIPHY as an example and then click on it. If you cannot find it, you will have to use the search bar located at the top. A new tab will open on your computer in which you will have to choose the Add to Slack option .
For this you are going to press the Add Giphy integration button , you must be careful to add this tool to the correct workspace. To do this, you can read the name of your task group in the upper right corner. When you are done with the previous step, the application will tell you to make the integration settings to choose the type of audience to show the previews of the GIFs . Once you have finished you will have to click on Save integration .
You are now ready to send a GIF to your colleagues, for this you will have to follow these steps: 
Go to the Direct messages section or choose Channels, if you want to send your video to several participants.
Select the user you want to send the GIF to.
Next, click on the lightning bolt icon at the beginning of the message field.
A screen will open in which you must type in the GIF search bar . This will make you see a list with all the applications that you have integrated to send a GIF.
Choose Giphy and click on the paper plane icon.
In the new window write the topic to which the short video refers .
Click on the Search button .
You will find all the available options that are related to the search topic.
Choose the one you like the most and click Send .
Learn how to create a GIF from a video to explain something to your team in Slack
When you want to create a GIF from a video and in this way explain a particular topic to your Slack team, you will have to follow this step by step:
Go to the Giphy Maker website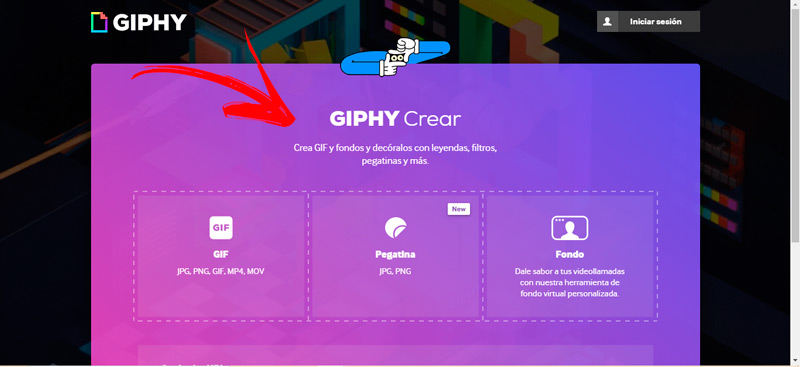 Continuing with the same tool of the example that we have used in the previous points, that is, Giphy, you can create a GIF from a video using this platform. The first thing you will have to do is enter the URL address with your browser https://giphy.com/create/gifmaker, enter your username and password (or register for free if you have not done so yet) and then choose the option GIF – JPG, PNG, GIF, MP4, MOV .
Choose the appropriate video
For a video to be compatible with this platform and to be looped, it must meet 2 requirements . That is, the content must last less than 15 seconds and not weigh more than 100 MB, if for any reason you exceed any of these 2 limits, you will have to cut it to adapt it.
Upload the content to the platform
Once you have clicked on the GIF – JPG, PNG, GIF, MP4, MOV option , the File Explorer will open for you to choose the location of your video. You can also use a URL if you have the content stored in the cloud. This last option will allow you to choose any type of video that helps you communicate with your co-workers.
Convert video to GIF
The only thing left to do is include a title and add tags to better personalize the content . Finally, you must click on the Create GIF button to get your new emoticon.
List of the best online tools to create GIF images for your contacts in Slack
Below, you can find a list of the best online tools to create GIF images and share them with your contacts in Slack.
Check out:
Gfycat.com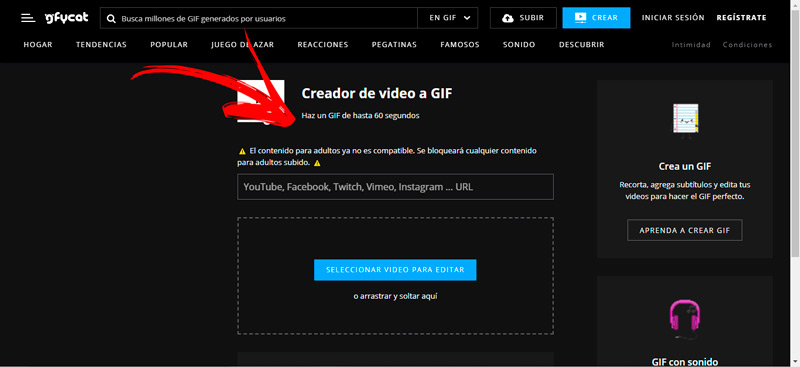 In Gfycat you will find millions of GIFs generated by the same users, which are distributed in different categories that will help you quickly find the one that suits you best. But this is not all you can do in Gfycat, you will also be able to create your own GIF online . To do this, you must register for free on the platform and then upload the video by simply pressing the Create button , located in the upper section of the screen.
Ezgif.com
As with the previous platform, in Ezgif you can also use videos saved on your computer or mobile, or copy the URL of some content that you have in the cloud. Its use is free and you will only need to drag the video so that in a few steps you can get your own GIF . In addition, you will have the possibility of finding tools that will allow you to edit images to change the size of the GIF and optimize it as you see fit to better suit your needs.
Imgflip.com
From any video that you have saved in the cloud or on your computer or find it on the Internet, you will be able to create in a few steps the best GIF to share with your co-workers in Slack. It is one of the simplest and easiest tools you can find on this list. You can also find among its categories memes, viral images and videos that represent trends in social networks. To use this platform you will need to register for free with your email .
Tenor.com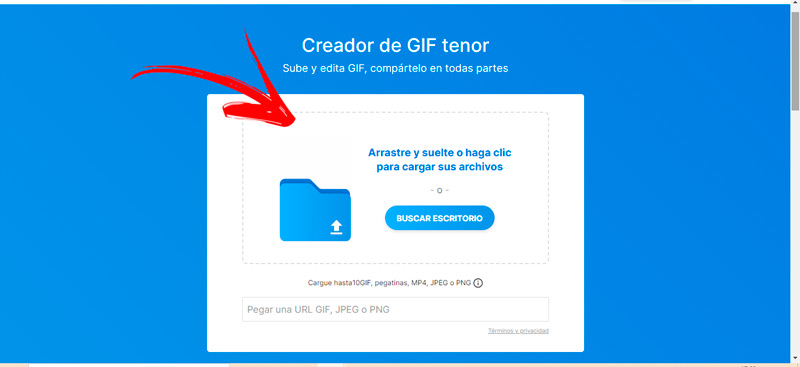 This GIF maker will allow you to tag your creations and share them with any user in Slack in an easy and fast way. You just have to choose the video in MP4 format, which can be on your computer or mobile device or also on the web. If you prefer, you have the option of using the tools to edit the content and in this way adapt them to your needs. Its use is free and you can use it on any operating system.
GifBin.com
The GifBin GIF creation platform is ideal for you to use over the Internet. In this way, you will be able to share with your Slack colleagues the best animations to convey your ideas. Its use is free and you can find different categories of GIFs, if you don't want to use your own video. To register you will have to enter your email and a password, if you do not know which one to choose, we recommend that you use our Password Generator tool .