Social media
How to sell on Facebook: tips and advice to do it correctly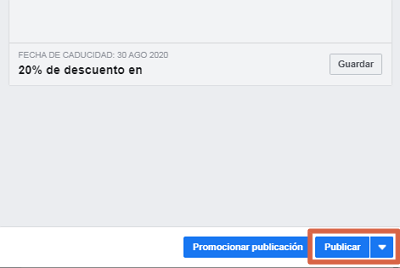 The use of social networks like Facebook to sell is an increasingly frequent resource. Various factors have led the market to evolve towards digitization and, likewise, the consumer has much more security in making purchases online. Therefore, selling products and services online has become an excellent opportunity for new brands and even for older companies.
Facebook is a good opportunity to reach a large number of people. This is the first social network in which new brands start selling online. In addition, it has different tools for sales such as pages, stores and Marketplace. Likewise, there are several resources that allow you to reach out to consumers in different ways, such as publications, advertisements, and direct messages.
From the Marketplace
Marketplace is a space that offers various benefits that the page or the store does not have. In it, there are various products from sellers within a geographic range close to that of the user who enters that section. In addition, this space provides a longer period of relevance to the publications compared to other sections of the platform.
On the other hand, sellers can upload products with the use of keywords, which allows them to gain greater visibility. You can even have followers as a seller and so buyers will know each new offer. To sell on Facebook with Marketplace, enter the platform through thislink on your computer and follow these steps:
Click on the button that says " Sell ​​something."
In this window, enter the requested information.
You must add a photo of the product to be able to publish it, press " Next ".
That way, you will already have your product published on the Facebook Marketplace. It only remains to wait for the people interested in it to contact you.
Facebook Pages
The Facebook pages are the first medium that many businesses are turning to sell this social network. One of the great advantages of using a page is that it allows you to customize the appearance and functions to reflect the values, as well as the personality of the brand.
Another important benefit is that they are an exclusive space for the brand. So the user's attention is not shared with the competition, as if it can happen in the Marketplace. In addition, it has different functions that allow redirecting people to the brand's website and other social networks. To create a Facebook page and enjoy this tool, go tofacebook.com/pages/create/ and follow these steps:
You will have to choose the type of page you will create, press " Start " to select it.
Then you must fill in the form with the information requested such as the name of the page or category. Press " Continue " and you will have created the page.
To finish, follow the instructions that will simply add the profile photos and page cover. You can also press " Skip " to skip this step and do it later.
Although anyone can easily create a page, those corresponding to organizations, brands or companies should only be created by official representatives. An example would be the pages of renowned brands such as Nike.
Add a store to your page
You can create a store on Facebook page very easily. You just have to enter it and follow the steps shown below:
Look for the " Store " button .
Press " Continue " to start setting up your store.
Next , complete all the mandatory fields or requirements that appear on the screen. Finally, press " Finish " and your store will be configured.
In this way, your store will be configured on the Facebook page to carry out all those activities that you have in mind with your venture.
15 tips for selling on Facebook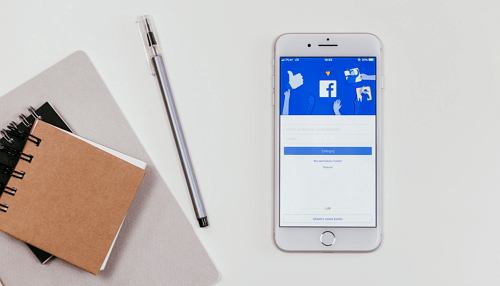 If you want to make more sales, you should take into account these 15 tips and advice to sell on Facebook. In them you can find basic aspects for creating an effective business on the social network, as well as different strategies and recommendations to increase sales through the platform.
Sales strategy
Before starting a business, it is necessary to propose a strategy and define the basic concepts such as: what will you sell, what audience will you address and how you will present the product or service to that audience. Here's a simple guide on how to establish that strategy:
It is important to define your product, to propose what it is that you want to sell. If you offer something that is already on the market, you must ask yourself how you differ from the competition. If it is a new product, inquire into its profitability, how it can be better and if it solves the present need in the current market, which will translate into sales in the future.
Then, you must establish a target audience, describe the people or group of people who may have an interest in your product. It raises data to identify that buyer such as their age, tastes and interests, occupations, and so on.
Finally, all the above data must be analyzed to know how to offer your product. In this aspect, it is defined whether it is better to use a formal language or an informal one, what type of images can be striking for these people. Basically, how to tailor the message to your interests to get your attention.
These aspects are taken into consideration as a starting point to sell on Facebook, since the platform has access to personalized audiences. In this area, you can define who the ad is aimed at.
Create your brand
Creating a brand and defining personality is another important aspect to start having a well-defined social media presence. It is recommended to establish different aspects such as the name, the values ​​and the logo. All are important points to transmit a message according to everything that that company or personal brand represents.
Know the sales funnel
The sales funnel is the process that the user goes through from when he knows a brand until he finally makes the purchase. Knowing it is useful to know how to address a user, create publications and appropriate strategies to guide them to the purchase of a product or service depending on what phase they are in. Here are the 4 detailed phases:
First contact
The first stage is the contact with the people who may require your product. You should ask yourself how to reach these people with your posts and how to move them to the next phase. On Facebook, different resources are used such as advertisements, campaigns, contests, among others.
Consideration
This phase is in which the user is analyzing solutions for the problem. At this stage, you must convince him of the quality of the product or service you sell to meet this need in the audience. The methods implemented will normally depend on the product or service being offered.
Some people choose to go live on Facebook or share interview videos with satisfied customers. Another option is to share valuable content, providing advice or useful information for the user related to the area.
Buys
At this stage the customer knows the product and the benefits, however, he has not taken the step of acquiring it. To reach people in this phase, different resources are recommended, including Facebook ads.
To encourage the potential client in the purchase stage are very useful promotions, discounts and free shipping. All this, as long as they are limited-time offers, since this way the purchase acquires a certain sense of urgency.
Loyalty
Once the purchase has been made, the consumer enters the loyalty phase. This is a time when, once the brand has found a customer, it tries to keep them as a frequent buyer using various strategies. An excellent alternative may be to offer products related to the first purchase or even affiliate programs with benefits.
In this phase, some brands make use of Facebook groups, which allow them to maintain some contact with customers. Through this medium, support can be provided to buyers as well as exclusive material and discounts.
Take photos of your products
The Facebook posts with images have more interaction than those with only text. Therefore, it is recommended to take advantage of this resource to draw the consumer's attention to a product with the use of attractive photos. In addition, it is complemented with striking and even funny phrases.
Upload catalogs
Creating albums on Facebook as if you were showing a catalog is another excellent alternative to take advantage of the platform. Thus the consumer will be able to see several products of interest within the same space. It is also important to write an attention-grabbing description in each of these posts.
Use short videos
As with images, videos have been shown to be very useful for obtaining more interactions and, therefore, greater visibility on the social network. This content format is very popular today, but it is recommended that the videos be short and precise so as not to cause disinterest.
Create fun content
It is important not to saturate users with too much advertising content, as it can backfire and cause annoyance to followers. To avoid this, it is recommended to share balanced content with more entertaining or interesting posts.
Some companies make use of informative jokes or videos. A very popular example is Durex, the condom brand with its fun publications. Especially on Father's Day, where he congratulates those who buy products from his competition.
Use of bots or direct interaction with users
The interaction with users through messages and comments is very important because it provides a sense of closeness and interest. This strategy is very effective in bringing users closer and closer to becoming brand customers. Therefore, it is recommended to frequently reply to comments on posts and even messages.
To optimize user service and not leave them unattended, it is recommended to use bots to program automatic responses. In this way, people interested in the brand who write direct messages, could get immediate responses and even basic information in response to frequently asked questions.
Influencer Marketing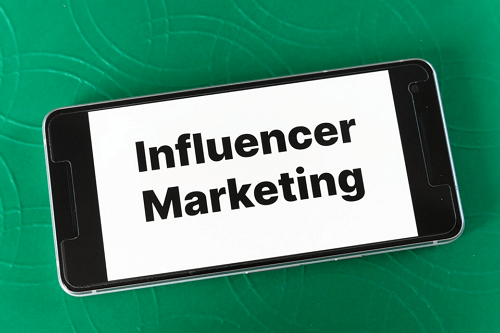 Another important strategy to implement to increase sales on social networks such as Facebook or Instagram is influencer marketing. For this, people with high influence in the market are used who can promote the products among their followers in exchange for free merchandise or other rewards.
One of the great advantages is that influencers are famous precisely because their opinion causes a high impact on their followers. Also, many of the promotional strategies come naturally, as the person tests the product and provides a review of it.
Run contests and giveaways
Offers and contests are very useful resources to obtain greater reach, interaction and visibility on the social network. The contests meanwhile, advocate to the competitive side of users who enjoy earning rewards for their merits. They can be simple, like make-up competitions to win a free company set.
As for the sweepstakes, people are called by the unexpected of the contests whose prize will be awarded for simple reasons of chance. In these, participants are invited to share the post, like and invite their friends, indirectly promoting the page on Facebook.
Use the cover to promote products
The cover on official pages or public accounts has great potential to influence followers or potential clients and promote different products or services. However, its use has been declining over time. The use of images, videos or gifs is recommended and it is recommended that they be changed regularly.
An example applied to the cinema, would be to place the promotional video or the trailer on the cover and have a purchase button configured, which is just below it. It can work very well if used for the promotion of a highly anticipated movie.
Take advantage of special dates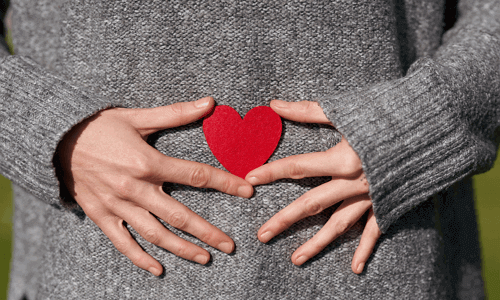 There are several national or international celebration dates that can be used to launch promotions, contests or even simply to create an attractive and trendy post. Some very helpful examples for these actions are Mother's Day, Father's Day, or Valentine's Day.
Web page
A strategy used by various brands is to also have a web page, which allows the user to show the personality and values ​​of the company in a more complete way. Likewise, Facebook is an excellent option to refer users to the site, publishing articles from the web as interesting information on the social network.
Create offers
The promotions 2 in 1 or just free shipping for a limited time are an excellent option to create a sense of urgency users and encourage them to buy. There are certain basic aspects that must be taken into consideration to create more attractive offers:
Create attractive discounts and promotions taking into account the price of the product to be offered.
Having an attractive copy that connects with the public and motivates them to buy is the most important resource when having an offer. Create a text that convinces the reader to take action.
Finally, it is advisable to have one or more striking images where the product or service that is being offered looks good. Facebook, in this case suggests that images of people using the product be used. You can also place the discount code on the image, as long as it is not overloaded.
How to create an offer
The steps to create an offer on Facebook are very simple. To do this, you must enter the page where you want to publish the offer and follow these steps:
To create an offer, the option " Offers " must be located on the left side of the Facebook page, where there are several tabs. If you have this option, you must enter the page settings and edit it to add this tab.
The next thing is to place the type of offer and the discount percentage, as well as add the image for the publication of the product or service.
Add the item or service to offer, a date and time limit for the offer. Finally, you must choose how to redeem the offer, if it is online, you must place the URL of the product.
To the side, you can see a preview of the offer. Press " Publish " to upload it.
With that, you will have already launched an offer for your product or service on Facebook. Remember to be creative to capture the user's attention and encourage a positive decision regarding the purchase.
Remarketing campaigns
This is a method where you can present advertisements to users or customers who have shown interest in the brand. It works to expose personalized ads to a person based on their surfing behavior.
The way in which this marketing technique is used on Facebook is very simple, starting with the use of cookies on the platform. When a user enters a page, Facebook cookies record the visit and navigation.
After this, the social network collects and reads the information, which includes it within a database of the platform. If this matches the type of audience you created for your page, it is added to that person so that they can see the created ads or promoted posts.