Social media
How to see the videos that i have hidden on my youtube channel? Step by step guide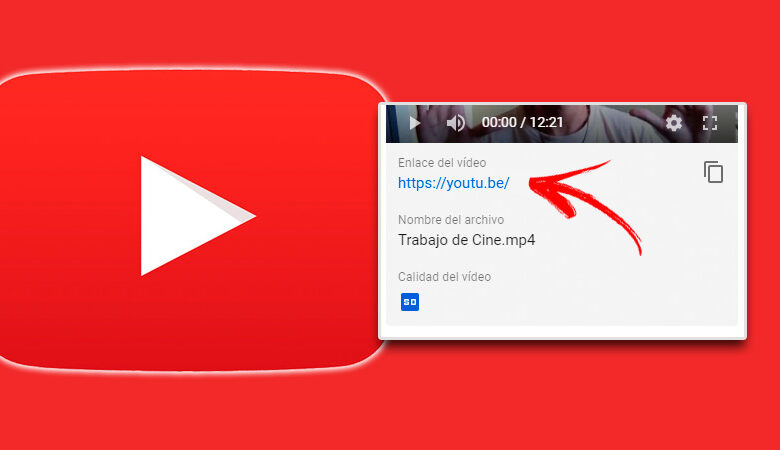 Within the YouTube platform there are some privacy options that you may not be familiar with yet. For example, did you know that when you upload a video on your channel it does not necessarily have to be "public"?
When you upload content, there are a number of alternatives that you can configure according to your needs. In this sense, you find the default state "public", but you can also configure your privacy to be "hidden" or "private" . It is not complicated at all and can be very useful.
But if once this is done, you wonder how to see the videos that I have hidden on my YouTube channel? , we will explain step by step how to access these contents. Keep reading!.
What is a hidden video on my YouTube channel?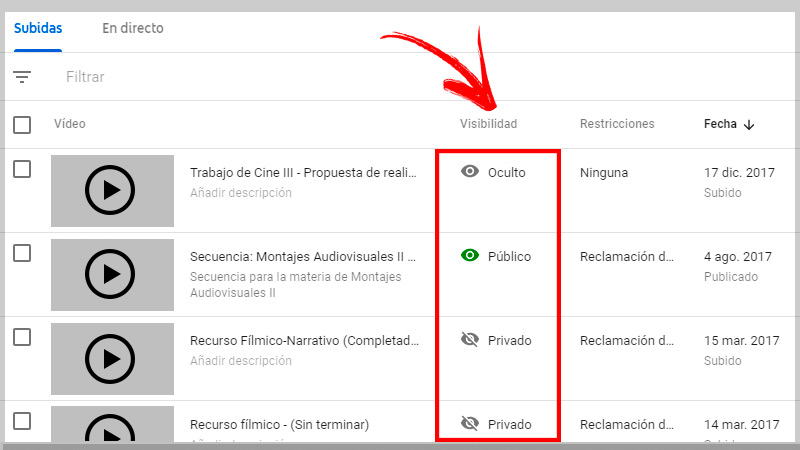 As we mentioned, when uploading a video to your channel there are four privacy configuration options . This is the Public, Hidden, Scheduled, or Private option . In these cases, it is worth clarifying what each one consists of so that you know exactly which type to implement. Specifically, the YouTube team explains that a hidden video is one that a user has access to only if they have the link to watch it. That is, this type of material can only be seen by people who have the video link.
In this way, when users visit your channel, specifically in the "Videos" tab , the videos configured as hidden will not be shown to them. Also, their name will not appear in search results on YouTube, unless you add to a public playlist. So if you want a person to watch a hidden video, just send them the URL . It should be noted that it is not necessary for that user to have a Google account to be able to observe it.
In summary, the characteristics to consider in hidden videos are:
The URL can be shared .
They can be added to a section of a channel .
You can comment on the video .
They do not appear in search results .
They are not shown in the subscribers' feed .
They are not published on the channel .
How to set a video on YouTube to be hidden?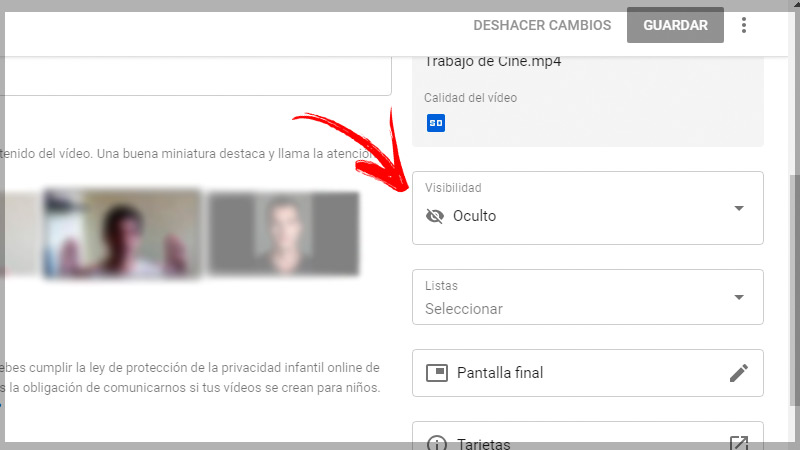 If you need to set the privacy of a video to be hidden on your YouTube channel , there are a number of steps to consider.
To put a hidden video from your computer you have to:
Sign in to YouTube Studio .
Select Videos, in the menu located on the left side.
Hover over the video to edit.
Click the down arrow next to the privacy setting in the "Visibility" column .
Once there, select the settings you want: Public, Hidden or Private.
Click Save .
In case you want to hide it from a mobile device, you must follow the following procedure:
Log into your YouTube account from your mobile (Android or iPhone).
Click on the Library / My videos tab .
Tap on the More button , which is located next to the video you want to modify. Then select Edit .
Within the drop-down menu corresponding to Privacy, choose between Public, Hidden or Private.
Touch the blue arrow at the top to save your changes.
Learn step by step how to access the videos that you have private or hidden on your YouTube channel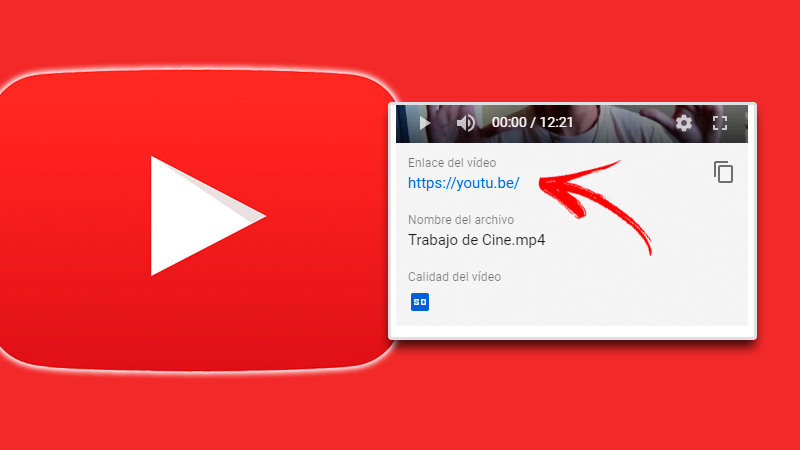 Videos that are set to hidden are not really hidden at all. However, they are given that name because the way to access them is through the URL of the video. Consequently, in order for users to appreciate the material, it is necessary for the owner of the channel to share the link of the video .
From that moment on, you can start sharing it with others so that they can also appreciate it. In the event that you want to access hidden or private videos on a YouTube channel , all you have to do is request the link of the material from the owner of the channel and that's it.