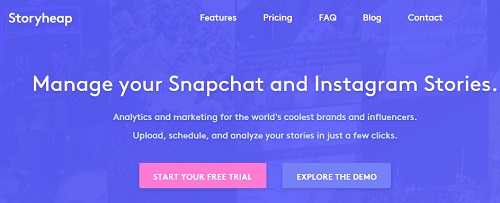 Scheduling posts on Instagram is a great way to fight the clock, because by doing so you don't have to worry about working on the go, which is often stressful and tiring. In addition, it shows your organizational skills and gives you availability to cover other areas of your project, such as next month's strategies or ways to grow your community.
That is why social media management professionals, better known as Community Manager, are constantly looking for the perfect tool to carry out their work. Something that allows them to manage the different accounts of their clients and even their own from the computer or mobile. Well, there are currently many options available for this purpose, which will be detailed in this post.
From PC
Most tools for scheduling Instagram posts have a desktop or website version. Which makes work more comfortable, as it can be done from a large screen where all functions are visible. Although there are many tools available for this task, this time you will learn how to use the most popular one for many professionals, Hootsuite.
It has an app for mobile devices that you can download from the Play Store to your Android terminal. So it is an excellent option to take control of your social networks in the palm of your hand.