Social media
How to run a Facebook giveaway: everything you need to know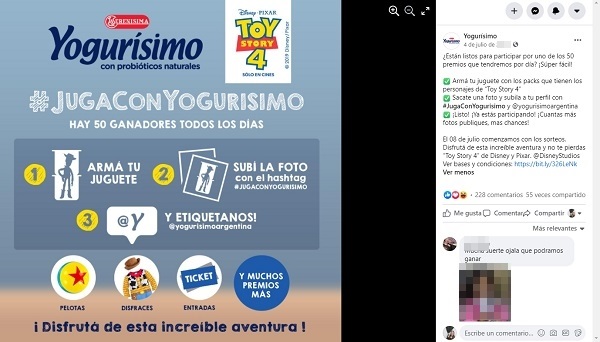 Carrying out giveaways on Facebook is one of the most popular strategies, in addition to Facebook Ads, to achieve good engagement with your followers and increase the size of your community. That is why many brands or companies use this technique on a daily basis, given its profitability and efficiency in the aforementioned objectives. Now, how to run a contest effectively ? What are the steps to follow? And what rules are there for it?
Well, the following text explains everything you need so that you can make a Facebook giveaway that allows you to grow your community and improve engagement. In the same way, it will help you to give recognition to your brand and, if applicable, the quality of your products or services. Now, you should know that this is an action outside the Mark Zuckerberg platform, so you must relieve the social network of any responsibility in the contest.
Aspects to consider
You should know that, so far, there is no special function or tool on Facebook that allows you to run contests from its own interface. Therefore, when making a raffle on this social network for the benefit of your brand or company, you must release the platform from any responsibility or participation in it. In this way you will avoid uncomfortable or annoying situations for technical support and also for you.
Rules for making a giveaway
In addition to clarifying to the participants that Facebook does not sponsor, administer or endorse the contest in question, there are a series of rules that you must comply with before running said event. These include:
Respect the rules or policies established for the application of contests or sweepstakes in the country where it is held.
It is forbidden to ask participants to share the post on their bio or a friend's on Facebook.
Tags of any kind are not allowed in posts, so phrases like "tag your friends in this post to participate" are prohibited.
Collect user data from the page in question through a digital tool such as collection bots or scrapers, without the consent of Facebook.
You will not be able to use the call to action button or user interaction with said button, for a purpose other than that established in it.
Keeping these rules in mind, you can run your giveaway on Facebook without any problem. To better understand the policies for pages, groups or events in this social network and to know what you can or should not do in this type of strategy, visitthis link.
How to do it
Doing a contest on Facebook seems like a simple task, however , there are some important aspects that you must take into account when preparing it. Such as: the dynamics and mechanics of activation, choice of the winner, participation policies, publication of the draw on the network, etc. Learn more about each one below.
Activation dynamics and mechanics
Before starting any contest or event, it is necessary to establish its dynamics and activation mechanics. For the first you will have to answer how to participate, however, in the case of Facebook, the contests are generally about " Reactions " or " Comments ". Therefore, determining this important factor is the first step as an organizer. To help you understand a bit, see a brief description of each one, below:
"Follow or Like" : This game dynamic will help you increase the recognition of your page. Well, with each "Like", you will achieve a greater number of interactions and, in turn, its reach on the web.
"Comment" : You can combine it with the previous dynamic, you just have to make sure that the comment that the participants must make is not too complicated. To do this, you can use phrases such as "Comment why you would like to win" or similar.
On the other hand, the activation mechanism consists of the requirements that the participant must meet in order to be taken into account. These include data such as: age, sex, country of residence, duration of the contest, among others. In addition to the restrictions that apply to the rules of the draw, which go hand in hand with the participation standards.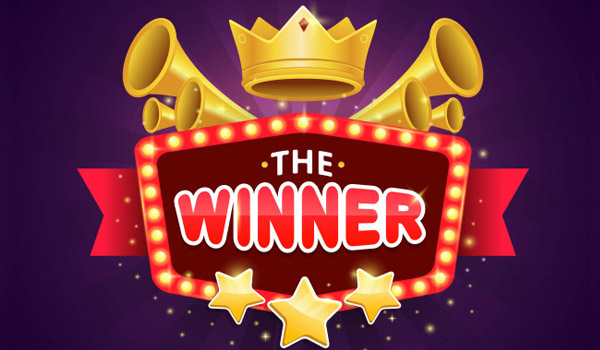 Type of award
Every contest by logic leads to a prize, so a Facebook sweepstakes should not be the exception. In this sense, choosing what type of bonus to give to the winner or winners, if there are more than one, is very important. Well, for this it is recommended that they be products or services from your own store, preferably that they are about to go on the market or already have high demand.
In the same way, articles from your commercial allies or sponsors are also a good incentive in social media contests. Evaluate all the possibilities and take into account the value of the article, based on the effort that the participants must carry out. On the other hand, look for it to be related to the marketing area of ​​your brand or company, in this way the theme and the award will have something in common.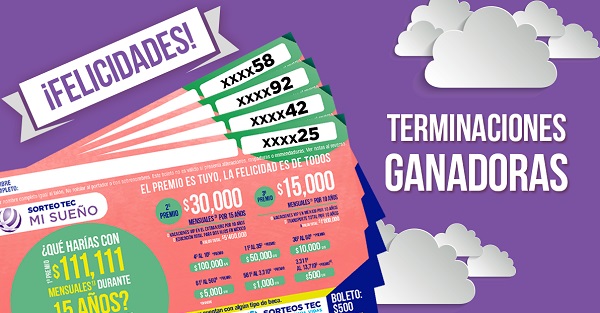 Announce the contest
The resources you use to advertise the contest can be many, from a banner on your website, to a spot on the local radio station. However, it is important that all the information concerning the raffle is included in each of the advertising pieces to be used, accompanied by a good quality, sober and visually attractive image. Keep in mind that your posts must show:
Name of the contest.
Start date and end date.
Dynamics of participation.
Activation mechanics.
Winner selection method.
Prize to deliver.
Legal basis (For this you can use a link that leads the participants to read the contest guidelines).
In the same way, the copy or text of the publication must be precise, not too short nor too long and easy to read. If you prefer, you can boost your event with a little help from Facebook Ads, this way you will reach a larger number of participants.
Winner selection
To announce the winner of your contest, you can use different alternatives. Some of them are websites that make it easy to organize the sweepstakes on Facebook, as well as search and randomly select any of the participants. Among the most used are:Cooltabs,App sweepstakes,Easypromos andDraw2.
Its use is very simple, so they do not represent great difficulty when using them. In addition, some allow you to filter the entries to take into account only those that comply with the rules of the draw. On the other hand, if you prefer, you can do it manually by randomly taking the name of the winner from a container, something similar to what is observed in "Bingo".
For the latter you can make a Facebook Live, in which the name of the winner is clearly visible, thus avoiding doubts in the participants of the draw. In the same way, uploading the images of the winner's selection, through any of the tools mentioned above, will serve as a backup to the users.

Remember that you must include all this information when publishing the giveaway, making clear the time, date and method that you will use for it. In the same way, you must mention how many winners there will be, what they must do to claim their prize and, if this does not happen, indicate if there will be a new selection.
How to write a contest (Examples)
To help you a bit in the task of publishing contests on Facebook, you can use any of these examples when doing so:
Likes Contest
( Your brand name ) Has a new SWEEPSTAKES FOR YOU!
You can become the happy winner of ( Raffle Prize ) that we will deliver to reward your loyalty.
How to participate? Very simple, you just have to like " ❤️" to this publication and you will automatically be participating. The winner will be randomly selected by ( method you will use ) on ( Date ) at ( time ) and announced through our Facebook page.
Still not following us? Then activate the button on our Fanpage and find out if you will be the lucky one with this fabulous prize.
CONTROL VALID UNTIL ( Closing date )
Legal bases ( Link to the legal bases ).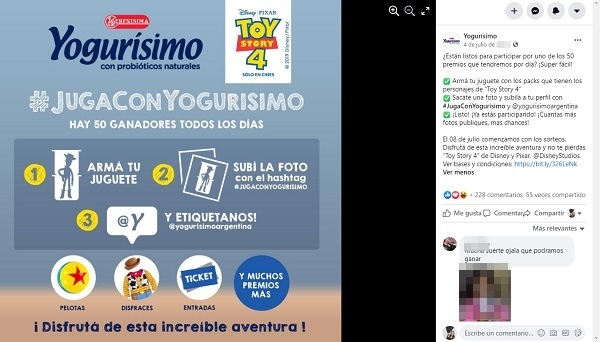 Likes and comments contest
[CONTEST (Giveaway Name )]
Today is Friday and the body knows it , that's why ( Name of your company ) wants you to start your weekend on the right foot.
To participate you must like this publication and tell us with whom you want to enjoy this award. The winner will be randomly selected through (method you will use ) on our Fanpage on ( Date ) at ( time ).
If you still do not follow us, go ‍♀️ to our page and activate the button to keep up to date with the contest and all our news.
Contest valid from ( Start Date ) to ( End Date ).
Legal bases ( Link or URL to the legal bases )
Helpful tips
Now that you know the whole structure of the contests on Facebook, you should know the useful tips or tricks that you can put into practice to make it a success. See what they are, below:
Announce your giveaway : Either using Facebook Ads or any other tool on the platform, let your followers know about the giveaway on your Facebook page. In the same way, you can publish it on your Instagram or WhatsApp Stories, as well as make it p
blic for your followers on Twitter, if applicable.
Interact with the participants : Show those who are interested that you are aware of their participation. If the sweepstakes includes comments, you can reply to them with a Like or a positive comment, such as: "Thank you (username) for participating, stay tuned to meet the winner." In this way, you will keep their interest in the event and increase engagement.
Be specific : To avoid inconveniences or complaints from the participants, you must be specific in all the information concerning the draw. Do not leave anything empty and establish the participation policies and restrictions of the same.
Give out a good prize : Even if it's from Facebook, the type of prize you give is also important. Make sure it is a quality product or service, whose operation is proven and for which you will not have complaints later. Remember that a bad comment or a negative rating on social networks is very difficult to remove.
Run contests sporadically : Keep your followers interested by running contests sporadically. You can use special dates or occasions for this, such as Valentine's Day, Women's Day and even the growth of your community, to reward their loyalty to the page.
Use emojis to make it more attractive : When announcing the giveaway, you can use emojis to make it more attractive and fun to read.
Use quality images : Make sure that the images you use to announce the giveaway or the winner are in good resolution. If necessary, ask for help from an expert in the area of ​​graphic design to help you with the different pieces.
As you can see, creating and publishing a giveaway on Facebook is a very simple task. You just have to make sure you respect the policies of the platform and put into practice all the strategies mentioned throughout this text.