Social media
How to reward your viewers on twitch to encourage them to collaborate with your channel? Step by step guide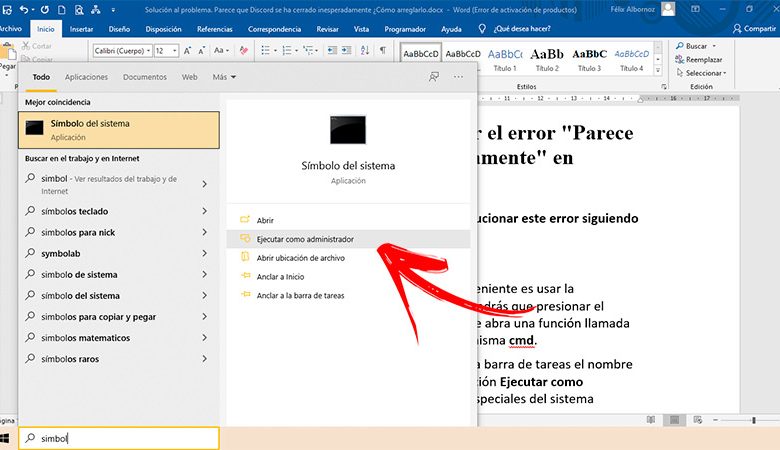 Rewarding your followers on Twitch is a good idea to keep your community entertained and loyal to the channel. To do this, it is necessary to know the different ways to encourage members and make them collaborate with you.
If you want to know what benefits you will get from rewarding your subscribers on Twitch, you will have to continue reading. We will show you in detail the steps you must take to generate empathy among your followers.
Finally, we will present a list of the best tools to do giveaways on Twitch and thank your channel subscribers. Check out.
What are the benefits of rewarding your subscribers on Twitch?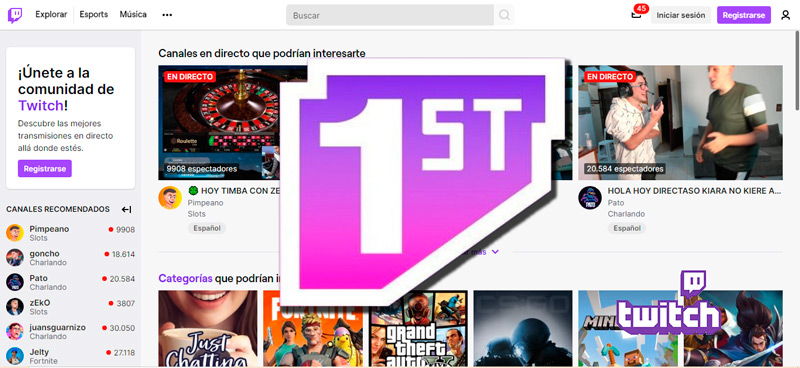 When you reward your subscribers on Twitch you will get higher loyalty from them, so you will get more actions and participation within your channel. This will lead other users to see your interest in them, which will be appreciated in a special way by the whole group. On the other hand, you will generate empathy with subscribers. This will allow you to know their tastes and customs, so you can improve your content according to the criteria of the people who follow you.
This way you will make your personal brand on Twitch grow faster .  Do not forget that when you reward subscribers you are showing great interest in your community, leaving aside the business on Twitch. This means that what you seek is to upload quality content for the enjoyment of all and not the economic profitability that you also obtain. With this, you will close the distances between you and your followers.
Learn step by step how to reward the best users in your Twitch community
We will show you below different ways you can compensate the best followers in your Twitch community.
Pay attention to every detail:
Subscriber-only benefits
This kind of benefits is related to the opportunity that you can give each of your subscribers to belong to your community. For example, you have the option of creating a filter so that only old streams that you have uploaded can be seen by subscribers to your channel. You can also create a preview of your content that is only available to premium subscribers. In this way, you will make all the people who see your channel want to participate in your community to become a VIP member.
On the other hand, you can thank the people who subscribe to your channel through exclusive chats. This means that only people authorized by you will be able to chat with you. Another way you can thank your fidelity to channel Twit ch is remove ads for those premium subscribers.
Although this will decrease, in principle, the profitability of your channel you should think about all the benefits that your community gives you externally to advertising. You will be able to appreciate their constant support through the host function. That is, you will have the option of hosting the live broadcast of one of your subscribers, or of topics that interest them, within your stream.
Bits and subscription badges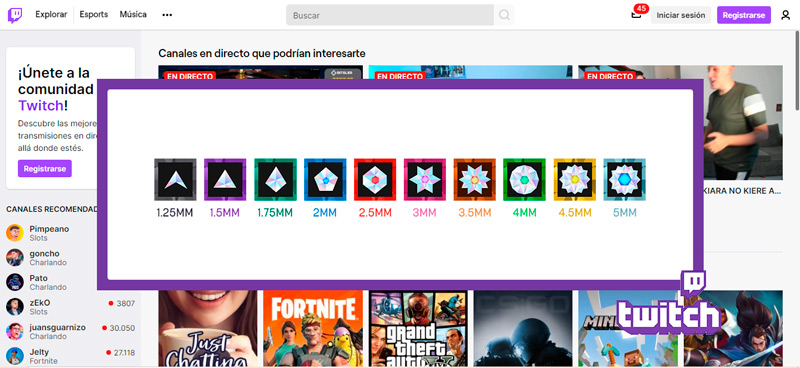 If you are looking to reward your viewers of the channel you have on Twitch, a good idea is to customize emoticons and emblems to deliver to special subscribers. On the other hand, you can promote Bits and subscriptions through rankings, which must be visible to all members of the community.
In this way you will achieve that the most prominent members of your community are recognized by other users, saying "thank you for the trust they place in you". You will be able to choose objectives and Bits that can be used in your transmissions, which must be celebrated when they reach the goals set.
Free subscriptions
You can give your followers special free subscriptions that they can share with other Twitch members. This will make them feel important and will also help you increase your community, since the people who receive this gift may decide or not to be part of your channel.
Channel points
This idea consists of incorporating an icon at the bottom of the chat that allows recognized subscribers to obtain accumulative points. The more reproductions of your videos they make, the more channel points they will obtain. Do not forget that this tool is designed by Twitch to obtain a reward that can be personalized by the streamer himself.
This idea will help you keep your account active every time a person watches your content, has an active surveillance or delivers their first Cheer. It is important to clarify that this points program is aimed at Affiliates and Partners, but can also be used for subscribers.
Unique giveaways and prizes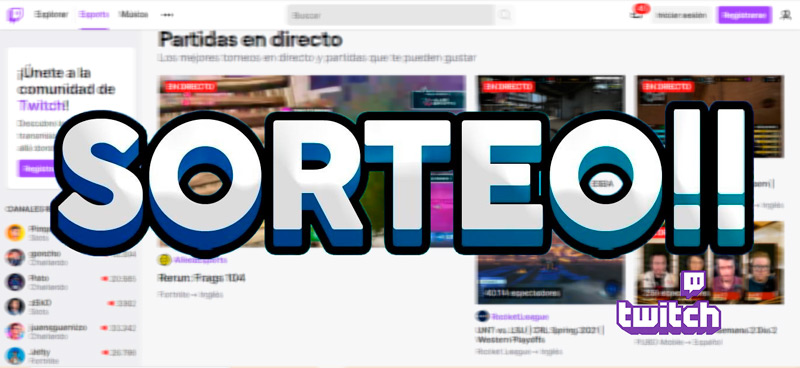 Another way you have to thank your community for the activities they carry out on your channel is to hold a raffle every certain period. It is important to note that the award must be related to the theme of your channel and the choice of the winner must be made in the most transparent way possible. Therefore, it is advisable to use automatic giveaway programs within the platform.
You also have to consider that the prizes must be published with their respective winners and that the draw must be announced with a certain time so that all premium subscribers can participate or are aware of this action.
Character skins
Character skins will also help you reward your viewers on Twitch. This is one of the most used variables to thank the followers. You will demonstrate not only your experience obtaining exclusive clothes, weapons or hairstyles of the characters of the video game, but you will also communicate that the followers are important to you.
Incorporate extensions
These Twitch tools allow assigned users to be rewarded for their loyalty to the community. In this way you can benefit subscribers who share your content on social networks by obtaining points that can be exchanged in the future.
Create a ranking of members with special recognitions
There is nothing better than making public the actions that other people take to support your channel. With this you will achieve not only permanent gratitude, but also motivate other followers to work in your community to be in the top positions.
To do this, you must configure the classification tables by entering the options menu icon and then Preferences. This will take you to choose the Partner or Affiliate tool, then Community & Recognition, and finally Leaderboards.
Play with your subscribers
Don't forget that your channel followers will try to outdo you, so it's a good idea to share a game with them to motivate them to stay active in the community. On the other hand, you will get the rest of the subscribers to participate more in your channel to be in the place of those selected in the short term.
Assign special roles on Discord
Keep in mind that the community not only manifests itself through chats within the channel, but they also use Discord as the instant messaging platform to exchange their ideas. If your community is large, you will need them to abide by the rules within posts, so you can give special subscribers different moderation roles on Discord.
List of the best tools to run sweepstakes on Twitch and reward your subscribers
Below, you can find a list of the best tools to do giveaways on Twitch and in this way reward your community:
Socialman.net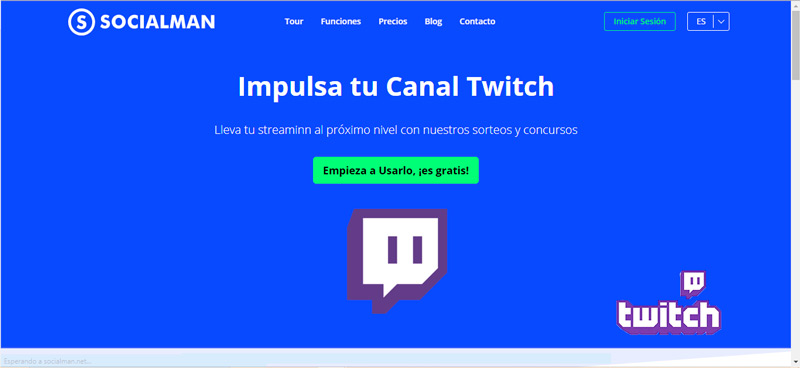 This platform contains functions integrated with the Twitch API, so you can run sweepstakes and reward your channel subscribers in a very simple way. You just have to enter with your trusted browser and click on the Start Using it button , it's free! , then you will have to write an email to start the configuration.
Among its most important features is the possibility of having unlimited participants, choosing the winners at random, exporting all the information to CSV format and incorporating images of the awards. You will be able to choose a free or paid subscription, with the latter you will have 30 days to test the product.
Sortea2.com
With this tool you can create giveaways not only on Twitch, but also on Facebook and Instagram. This will help you grow your community on social media, so it will grow your brand much faster. It has several functions that will allow you to select a lucky person and publish the promotion just by choosing some parameters from the configuration panel.
You will have to enter and choose the function of a Simple Giveaway or a Certified Giveaway, for which you will have to pay € 2.99. To begin, you will have to enter each of the participants and choose the number of prizes, then you must press the Raffle! Button. to find the winner.
Trisocial.com
On this platform you will have a free version and a paid version with which you can choose a winner among the subscribers to your channel. To participate, they must complete a form to access the raffle that you will carry out on Twitch. In this way you will have a greater interaction between your community, which will allow you to further increase the visibility of your personal brand. This will take you to a form that you must configure to establish the bases and conditions of the contest you want to carry out.
Nightbot.tv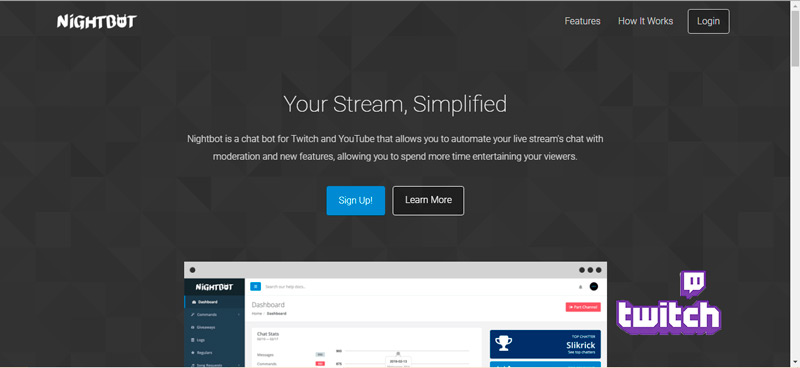 This tool is a chat bot that you can use on Twitch to moderate comments when you broadcast live. In addition, you will have different functions that will help you reward your community, for example, choosing a winner from a giveaway that you carry out during the broadcast.
In order to use this tool and enjoy all its commands, you will need to register, then click on the button Register! and finally enter an email and password. In this way you will have filters, cloud storage and a configuration board so that the tool adapts to you.
StreamElements.com
You can connect this platform with Twitch, YouTube and Facebook to carry out raffles among the participants of your streaming and thank them for their loyalty. These steps will take you to be able to incorporate the channel's chat with the OBS Studio software and with the tool that we recommend. The great advantage that you will get with Stream Elements is that you will quickly differentiate yourself from the rest of the influencers or streamers on Twitch.
If you have any questions, leave them in the comments, we will answer you as soon as possible, and it will surely be of great help to more members of the community. Thanks!