Social media
How to retweet to tweet from another user within twitter? Step by step guide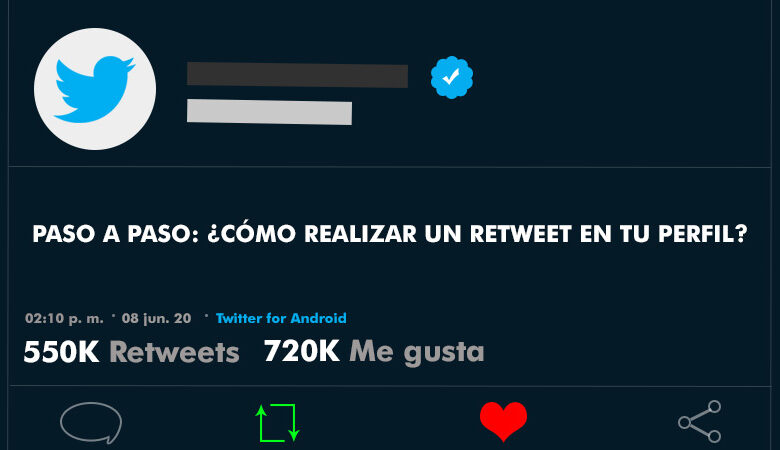 Any Tweet that you share publicly with your followers is called Retweet (RT) . This means that it is an excellent way to spread news that you find interesting within Twitter .
Something interesting is that the Retweet can be accompanied by comments or multimedia content, to refer to what you are giving RT . Also, if a user chooses to reply to it, the author of the original Tweet will not be automatically added to the conversation. In case you want to include it, you just have to mention it .
Anyway, with the help of this function you can communicate more effectively within the Twitter community . Therefore, we will explain how to retweet a tweet from another user within the platform .
What type of Tweets can I retweet to my Twitter feed?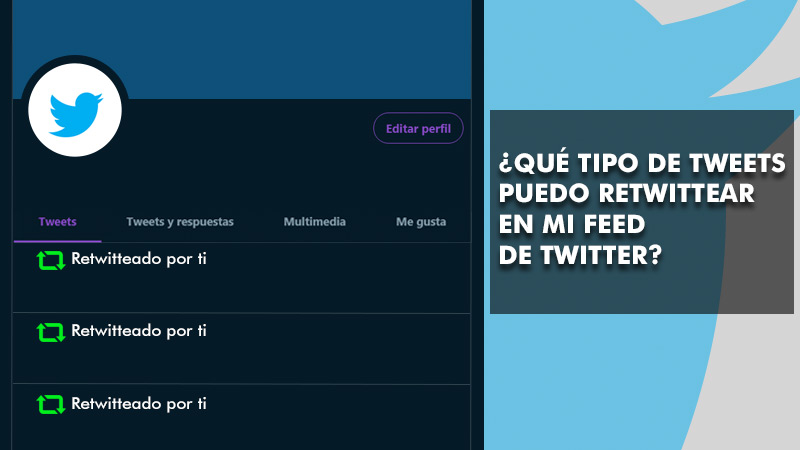 The answer to this question depends on the type of account you have . Ideally , you do RT to content that relate to what you publish, or to provide information of value to your followers . That is to say, that they go within the same thematic line.
This resource represents an effective tool to have a presence on the timeline of your followers. Another type of tweets that you can RT are those that you have something to say about.
For example, if you saw a post that caught your attention and you want to give an opinion about it, just RT and accompany it with a comment .
In addition to that, it is also advisable to use retweets when you want to remember an old publication that you did . This way, you don't have to write the data again. Remember that this type of content is displayed on your Twitter timeline, profile and other profile pages .
Finally, you should know that there is no limit on the number of times a Tweet can be retweeted . However, Twitter will show it to the 100 most recent people who have done the RT .
What are the benefits of retweeting content from other users?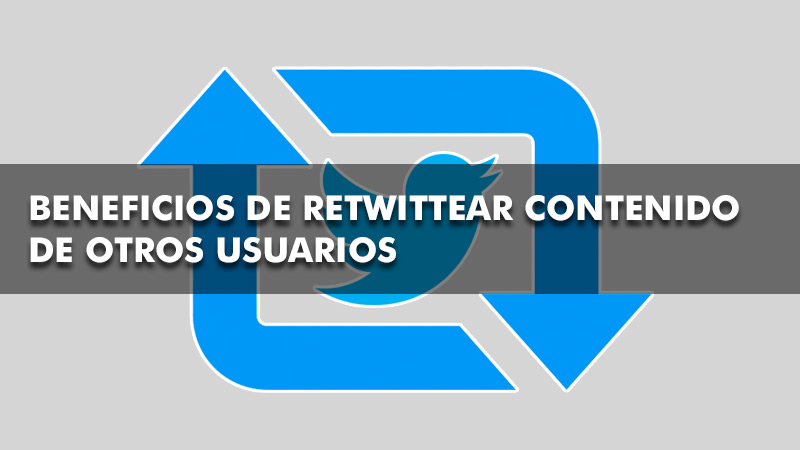 Within this platform there are many ways to interact with other users and give your opinion on certain topics. One of them is through Retweets to content that you find interesting or about which you want to generate discussion. Using them has a number of benefits that you may not have known about.
We show you a list with the main benefits of doing RT:
It helps users to quickly share a tweet with all their followers.
You can share content from other people, or yours.
Increase your visibility within the network, so it can draw the attention of others to know your account.
They improve your reputation .
They invite other users to interact with your profile.
Learn step by step how to retweet your profile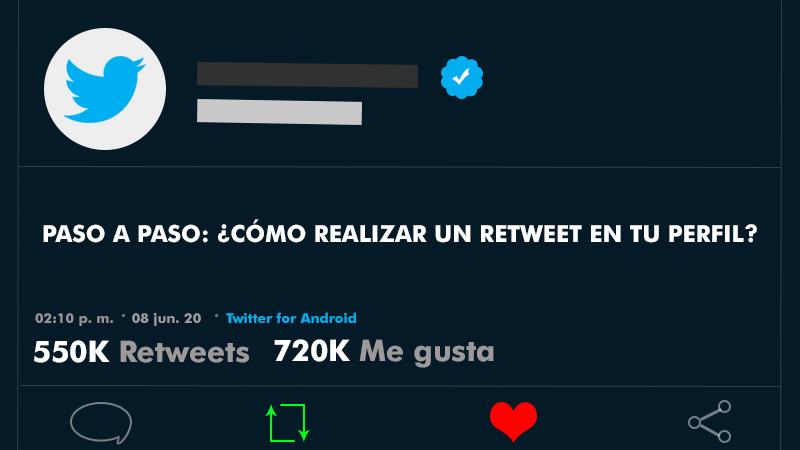 The way to do RT varies according to the device through which you are doing it.
For that reason, we will show you the step-by-step procedure in case you use an Apple device, Android or with a computer:
From the phone
When it comes to doing RT on mobile devices, the process is the same on both Apple and Android .
In this sense, you have to:
Locate yourself in the tweet you want.
Select the Retweet icon .
If for any reason you regret the procedure and want to undo it, it is necessary to apply the following steps:
Find the RT you are going to undo .
The icon for Retweet will be highlighted.
Click on it .
Select Undo Retweet to confirm the process.
Keep in mind that undoing it will remove it from your timeline . However, this does not ensure that it will be removed from other mobile devices, as it may show up in cached timelines or in posts that have been shared on external sites.
From the web
The first thing you have to know when you want to RT, is to place the cursor over the Tweet that you are going to share.
Once this is done, you must:
Select the Retweet button , which is represented by two arrows in the form of a cycle.
You can see that a pop-up window opens , in which the Tweet you want to retweet is shown.
Click on the Retweet button .
Thus, your RT will be shared with the other users of the platform.
On the other hand, if you want to undo it, follow the steps below:
Find the RT you are going to undo.
The Retweet button will be highlighted.
Click on that button and the post will be automatically removed from your profile timeline.
As additional information, you should know that if you undo an RT, it will be removed from other chronologies . However, it may still appear on mobile devices showing timelines in posts shared on external sites, or cached .