Social media
How to report a youtube video or channel for being offensive or inappropriate? Step by step guide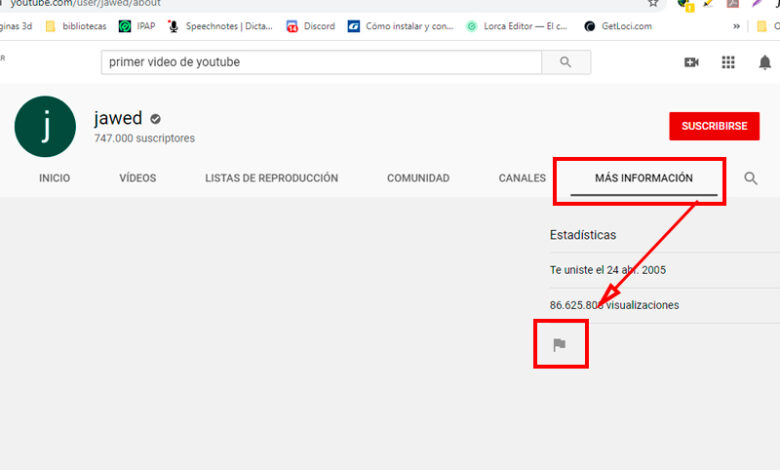 The online video and streaming platform YouTube has surprising statistics. Per month, more than nineteen hundred million users register on said website . For every hour that has elapsed, more than four hundred videos are uploaded to the site. And in terms of views, there are more than a billion a day, just from mobile devices.
For this reason, it is not surprising that the company's moderators cannot cope, but YouTube appeals to members to report inappropriate content . Through them it is easier to control the videos uploaded to the platform.
Given the amount of traffic the site has, inappropriate scenes are very common, but they don't represent the majority . We will show you how to report them.
How do complaints work on YouTube? Can they close the channel involved?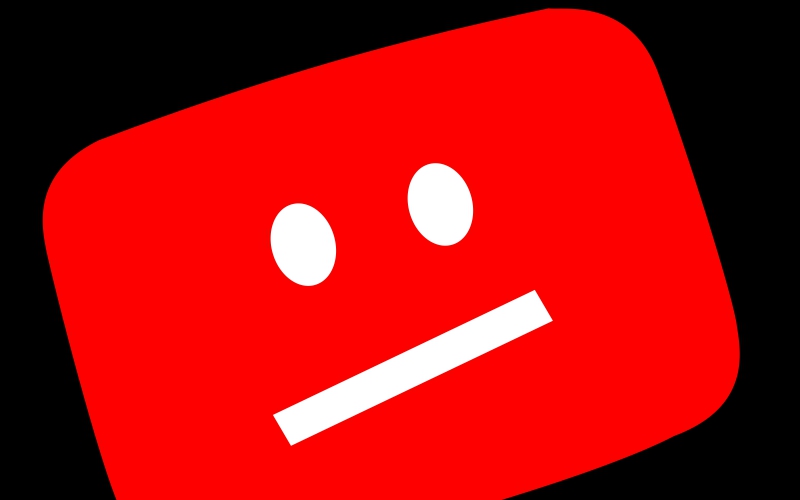 There are different reasons why YouTube decides to unsubscribe a video. They cling to common sense, good conduct and peaceful customs. Reports can be made for any reason, but will only be considered if they violate these rules:
Nudity or sexual content . It does not matter if it is from your own body, the site will remove content that shows lewd parts of the body or images of high sexual impact. It is important to say that YT collaborates with the authorities in the fight against child abuse.
Hate speech content . Videos that promote xenophobia, homophobia or any type of message against ethnic groups, race, disability, sex, age or religion, among others, are not allowed.
Harassment or cyberbullying . Even comments can be deleted, even those from live broadcasts. Any content that becomes a malicious attack can be removed from the site.
Threats . The instigation, blackmail or aggressive behavior towards a particular user is grounds for the expulsion of the offending user.
Privacy . If you appear in a video and did not authorize this action. You can ask YouTube to remove that content.
Safety of minors . Any content that violates the rights of minors will be removed, followed by the corresponding legal actions.
Harmful or dangerous content . Videos that incite other users to take actions that put their health at risk.
Graphic violence content . Gory content outside of the informational, documentary, or educational purpose will be deemed inappropriate.
Spam and scams . Videos with fraudulent objectives are not allowed. Repetition of content without targeting will be considered spam.
Copyright . It is not allowed to re-upload videos of other users without the corresponding authorization. Neither does the use of content whose rights belong to third parties. This includes sound tracks.
Impersonation . If the goal of a video or channel is to impersonate another user, it has inflicted the rules and will be removed.
As for the channel, it can be terminated if it repeatedly falls into the aforementioned infractions. Also if it has, even a single case of serious abuse, for example: spam.
Easy and fast steps to report a YouTube video for being inappropriate.
If you come across a video that violates the rules, we'll show you how to act to tell YouTube to remove that content:
In a video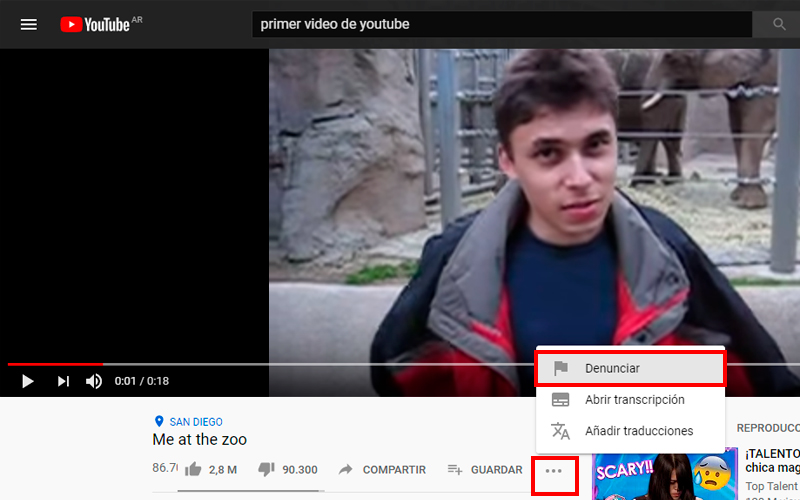 If you are not in it, enter the video.
To the right of the "Save" icon is the menu. Click on it.
When you do this, a small window will be displayed, at the top you will find the "Report" button . Click there.
Once this is done, you will have to choose the reason or the violation.
When you're done, select "Next . "
As chosen, you will have to specify.
In the next window you will have to write a description of the complaint in addition to the exact moment in which the infraction is committed.
To finish press "Report" .
A whole channel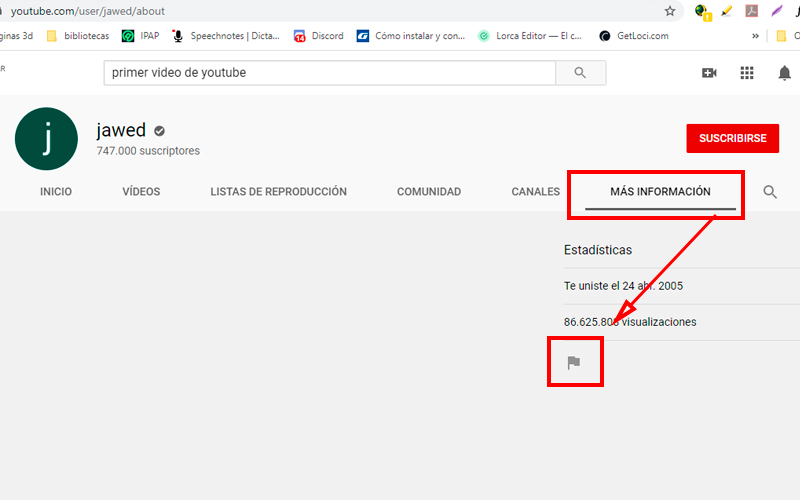 Enter the channel you need to report.
Next to the magnifying glass icon (Search) is the "More information" or "About" tab . Enter there.
Here you will find the description of the channel, details and statistics. It is under the latter that there is the flag symbol of reporting.
Within the menu that will be displayed when you press this icon, you must choose "Report user" . The other options are to block the user, report the header or the profile photo.
A window similar to the one in the previous case will appear, you must select the option that describes the problem of the channel.
To finish, press "Report" .
In the same way that you can request the cancellation of a video and a channel, there are those to report other elements. Among them we can find:
Report a playlist: Even if you settle for videos from different users.
A thumbnail: The frame that appears as a preview of a clip.
One comment: As we mentioned earlier, it can be for different reasons.
A live chat message: Like comments, they can be reported by the sender or by any viewer.