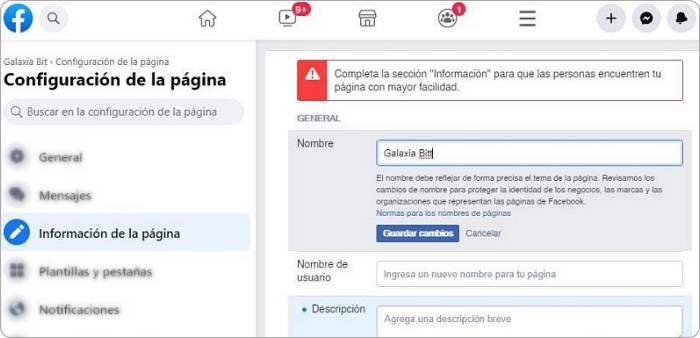 Just like you can change your name, it is possible to change the name of a Facebook page. This is necessary if you are rebranding your business or for any other reason.
The purpose of the Facebook pages is to provide information about businesses, celebrities, brands, products and other organizations. If you have an entity or business that you promote through your fan page, and you plan to change the name, the most natural thing is that you do the same with the Facebook page.
Renaming a Facebook page is relatively easy, but you must know how to do it correctly. That is why we have created this guide to help you with the task.
Considerations to keep in mind before making the change
As mentioned, the name update is easy to do, but there are a few things to keep in mind before proceeding with the change. If you don't do it the right way, you may not be able to make the change or you may not be able to do it again.
That said, you should take into account the following recommendations:
You must be an administrator of the page you are going to rename.
Think carefully about the new name you are going to use. Facebook will not allow you to change the name again if you misspell it or change your mind after the change.
The name can be up to 75 characters long, which should be more than enough for a Facebook page name. If you want to add something else or describe your page, you have plenty of room in the About section.
The name of your page cannot include the word "official", unless it is indeed the official page of a brand, public figure, organization, etc.
Nor can it contain abusive terms or violate the rights of other people.
It cannot be composed only of capital letters, generic words like "beach" or geographic locations like "New York."
You cannot use inappropriate capitalization, unnecessary punctuation marks, symbols, slogans, descriptions and the word "Facebook" or its variations.
Rename Facebook page from computer
Having knowledge of the above recommendations, let's see how to change the page name on Facebook in a desktop browser:
Open your Facebook page and on the left side click on Page Settings.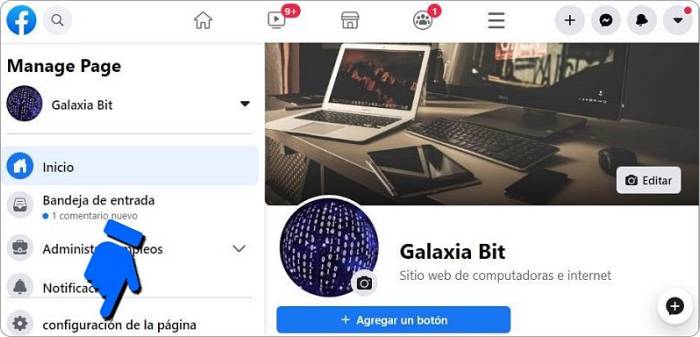 Again on the left side, click on Page Information.
Within the General section, you will see the Name field with its respective current value. Type in the new name you want, making sure to abide by Facebook's policies for page names. Check that you have spelled it correctly and click the Save changes button .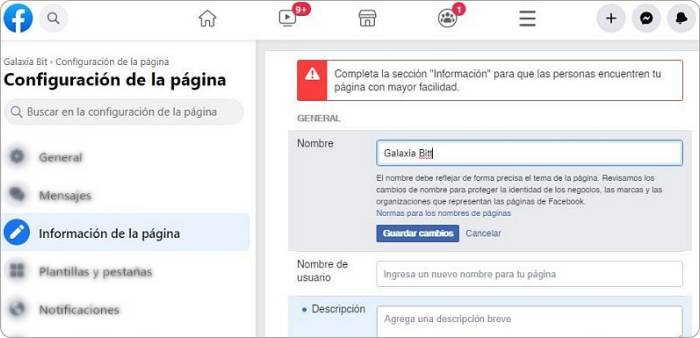 Facebook should approve the change quickly or within a couple of days. Changing the name of your page will not change its URL automatically. At the end of this guide I will show you how to do it.
If you were looking for a way to change the name of your Facebook page, I hope this information has been useful to you. It's not difficult to make the switch, but there are still a few things you need to know before doing it successfully. Just follow the steps above and you will change the name and URL of your page without a hitch.