Social media
How to remove followed and unfollowed people on Instagram

Obtaining followers on Instagram is the main objective of any user within this social network. However, it is possible to get people who will not follow you back even if you have pressed "Follow", which is annoying. This is why you are looking for how to eliminate those who are followed and also those who are not your Followers. A task that might seem tedious if you think about doing it manually.
Luckily there are quick ways to delete these people from your Instagram account. Most of them are applications that you download to your mobile and allow you to massively delete followed and non-followers. However, there are some that you can use from your PC, such asCombin Growth. Find out how to use each of the alternatives while reading this post.
Using Combin
Combin is an application that provides access to your Instagram account, allowing you to delete followed and people who do not follow you back in a few simple steps. See what they are, below.
Delete followed
To delete the accounts you follow on Instagram through Combin, you must follow the instructions shown under this text.
Download Combin to your computer and proceed to install the software by following the corresponding process.
Once installed, run the application and log into your Instagram account.
Select " Users " in the left sidebar of the window.
Now you can see the accounts you follow on Instagram. To stop following, click on the icon of the little man with the small x that is under the information of each profile.
Note : To delete multiple accounts at the same time, click on each one and then click the little man icon at the bottom of the Combin window.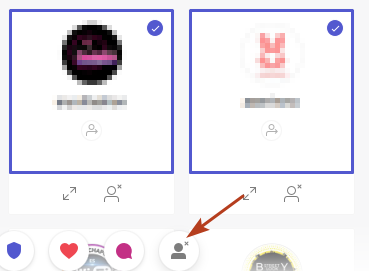 In this way, you will be able to eliminate the greatest number of consecutive ones in the shortest possible time.
Remove No Followers
The steps to delete accounts that do not follow you back on Instagram with the help of Combin are very similar to those described in the previous method. However, the process varies at some specific points.
In this sense, once you click on "Users" you should locate the "No followers" tab on the top bar. Finally, you will simply have to mark those accounts that you do not want to follow and press the respective icon to delete them.

Note : Depending on the version you have installed of Combin, it is possible that the app has errors and you cannot see who does not follow you back. However, in the " All " tab you will be able to find out this information by paying attention to the icons located under each user.
If you see two little men, the person follows you too. In case you can only see one with an arrow pointing to the right, this profile is not your follower. Based on this, you will know which accounts to delete and which not.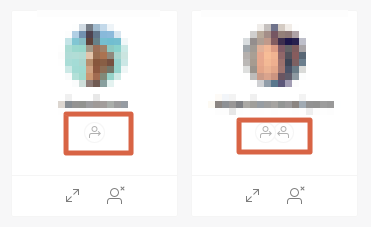 Through mobile apps
If you are looking for a more convenient method to delete followed and unfollowed accounts on Instagram, you can try mobile applications. Next, the most popular tools of the moment will be detailed with their respective characteristics.
Followers- Unfollowers
It is an application that allows you to view and analyze important data on your profile, such as followers, ghost accounts, non-followers, etc. To use it you just have to install the appfrom the Play Store and follow the steps below:
Launch the app and log into your Instagram account.
Once you log in, you will appear in the " Don't Follow back " tab . There you can select the accounts you want to delete by pressing " Unfollow ".
Note : With Followers – Unfollowers you can delete a maximum number of five accounts at a time, for this you must click on " Unfollow 5 from bottom " or " Unfollow 5 from top " ), depending on how you want it.

Now, to delete the following on Instagram from Followers – Unfollowers you must slide the screen to the left until you find the " I Follow " tab , where you can delete the accounts you want by following the steps explained above.
Unfollow for Instagram Free
This tool is special to manage your Instagram account, with it you can have a better follow-up of your Followers, including your non-followers of Instagram. It includes the functions of unfollowing users who do not follow you, using a white list of people you do not want to follow and much more. The application is completely free and you can download it by following thislink.
Unfollw Users
This application is ideal if you want to unfollow several users at the same time, as it offers the option to unfollow 10 users at the same time, 5 more than Followers – Unfollowers. You can also define different levels of attention for your users with the use of stars, increasing or decreasing their intensity. Its use is free and you will find it easily by following thislink.
Unfollowers – Who has unfollowed you?
It is a very intuitive and easy-to-use tool, with it you can see who does not follow you back, which users recently unfollowed you, you can delete followed that do not follow you and also with those who follow each other. This app is in its free and Premium version, you can download it through thislink or from your Play Store.
Using some extension for Chrome
If you prefer to use Instagram in its desktop version from the PC, you can unfollow several accounts (including those that do not follow you back) with the help of extensions for the browser. The best known of all isGrowBot, which is installed from the web and allows you to perform tasks such as those mentioned above quickly and easily.
To use it, you must install it in your browser and follow the instructions mentioned below.
Login to your Instagram account from your computer.
Click on the " Unfollow " button displayed above each account you follow, on the timeline.
In this way you can stop following all the accounts you want on Instagram. Something you should know is that GrowBot is a payment extension. However, you have a 7-day free trial in which you can use this tool, after this time it will be up to you to subscribe or miss this option.
With the help of online platforms
Some online platforms like Follow Liker allow you to remove followed and people who don't follow you back. However, most require subscription or membership payment in order to perform their functions. So it could be taken as the last option on the list of possibilities.
However, if the monetary factor is not an obstacle for you, you can use any website that offers this type of service. In the same way, the applications that were mentioned above have all the necessary tools to eliminate followed and people who do not follow you back on Instagram in a simple way.