Social media
How to remove age restrictions from youtube videos? Step by step guide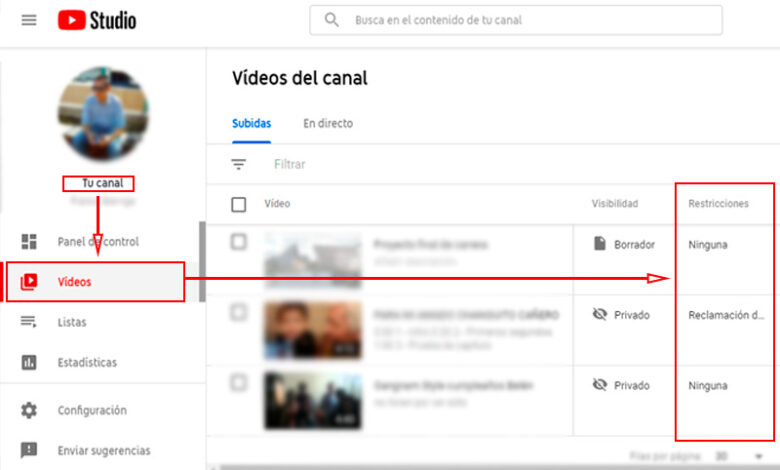 YouTube is a platform that houses millions of users and many more hours of content . Due to this large amount, site policies define what content is eligible to be published and what others are not.
However, there is a gray space between these two categories. These are certain characteristics that, although they do not violate regulations, are not suitable for all audiences .
In this post we will show you everything about the restrictions of this type of videos . In this way you can be sure that your content can be seen by everyone and thus earn more followers and money .
What are YouTube's age restrictions and how do they limit me?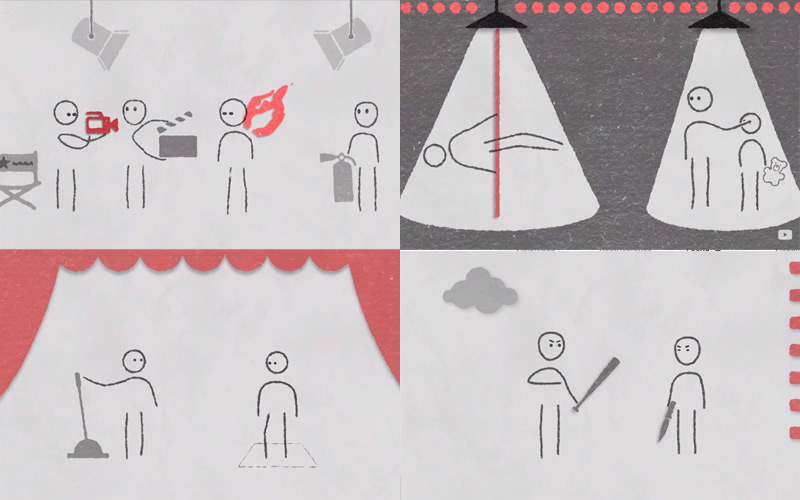 As we anticipate, it is a system that prevents users under 18 years of age or those who are not registered from watching certain videos. If your goal is to monetize your content and earn money with the platform, it is extremely important that you pay attention to age restrictions.
This is because videos that contain one or more of the considerations that we will show below are not eligible for monetization:
Vulgar language
YouTube considers the use of obscene language inappropriate , whether in the title or in the video. This includes name calling and sexually explicit words.
Disturbing images and violence
This is content that incites other people to commit violent or bloody actions . Fights involving minors, accidents, sexual assaults, torture, harm to animals, etc. also fall into this category.
Nude images and provocative content
The site prohibits explicit content of a sexual nature, as well as videos of a fetishistic nature. Also if a person appears with an exciting pose, if he incites other people to perform a challenge that involves sexual acts, etc. It is important to mention that content for educational purposes is excepted .
Representation of harmful or dangerous activities
It refers to challenges that threaten people's health, jokes or an instruction on how to harm someone. The explicit use of hard drugs or how to make them. As well as instructions on how to commit a crime, piracy or violent acts. And so many others. If your video contains any of them, it will be removed . However, if it is contextualized in such a way that it is clear that this is content that discourages this, only age restrictions will apply.
Learn step by step how to remove age restrictions from YouTube videos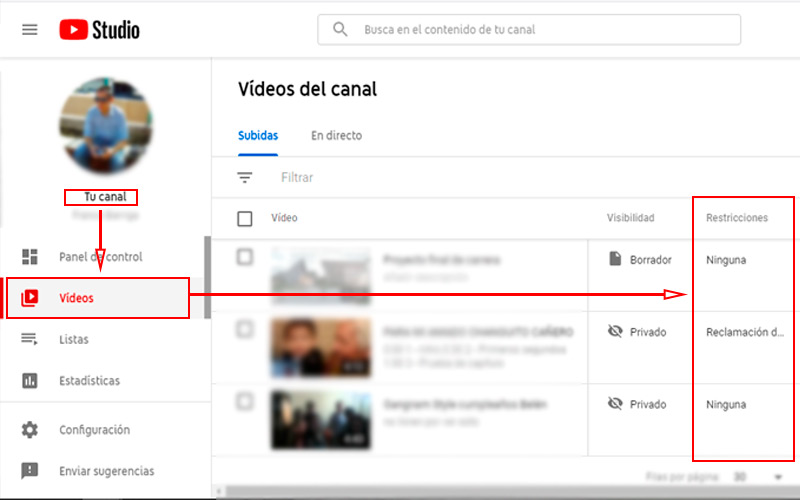 If you want to know if your content has been cataloged with age restrictions, you only have to YouTube Studio . There you will find a list with all your created content. Within the column of "Restrictions" the situation of each video is described.
Follow these steps to get it right:
On Android
Since Google incorporated YouTube Studio as an external application , it is impossible to carry out the process from the mobile . Not even entering from the same browser. Therefore, we recommend carrying out the steps from the computer .
In the web
Access " YouTube.com" with your data.
Click on your profile picture .
Choose YouTube Studio from the menu .
In the side panel, select "Videos . "
An ordered list will be displayed with all the content uploaded to the platform. You will also notice that there is a column of "Restrictions". If your videos do not violate any of the policies, it will appear as "None" .
However, if any regulations were violated, YouTube will let you know in this column. In the case of copyright, for example, it may include " Copyright Claim" .
In the case of age restrictions, the possible options are "Created for children (marked by you)", "Marked as created for children (marked by YouTube)", "Age restriction (marked by you)" or "Restriction of age (marked by YouTube) " .
In the latter case, you will have the option to perform a corresponding action, keeping the mouse over the category and clicking on "More information" .
Doing so will open a small window. Pull down the "Select action" menu to make a modification to your video or start a dispute.