Social media
How to register or create a new Tik Tok account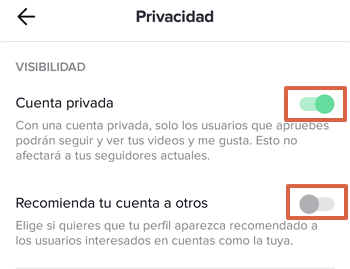 To create an account on TikTok you will have to choose a registration method, which can be through your phone number, email, with a QR code or through a social account such as Facebook, Google or Twitter. This can be done once you download the application on a smart device, either an Android or iOS Smartphone, or on your computer by using an emulator of your choice.
TikTok has the particularity of allowing access to people who are not registered in the account to only see the content that is published. However, you will need to register or create an account in the application if you want to start adding friends, press "Like" or "Likes", record videos, send and receive messages. In view of this, in this tutorial you will find all the ways you have available to register on TikTok.
Steps to follow
The platform has several methods to start the registration. According to your comforts and the accounts you manage, you can choose some options that will be mentioned in the subsequent sections. It is important to note that to start the registration, you must first download the application through theApp Store for iOS devices or on theGoogle Play Store for Android Smartphones.
With a social network
TikTok allows you to create an account by using other social networks such as Facebook, Twitter and Google accounts. As some personal data is previously registered to these networks, what the platform does is synchronize them to save the filling of fields. In light of this, if you want to sign up for TikTok with a social network, perform the following steps:
Download TikTok on your device.
After you've downloaded and opened the TikTok app, choose a social network to create your account. In this case, " Continue with Facebook " will be chosen .
It will redirect you to another page and indicate that TikTok will receive your email address and age range. Press the option that says " Continue as (your name) ".
The application will automatically synchronize your data and create your account within the platform.
It should be noted that if you use a Google or Twitter account, the process will be practically similar. With your Google account you just have to choose the Gmail that you use the most. For its part, Twitter does have the same operation as Facebook and more when you have the application on your Smartphone.
Registration with phone number or email
It is one of the longest processes, but it will undoubtedly have an advantage when you forget your password or username. By entering the phone number you will get a security code to verify your identity, therefore, the procedure to register with this method is as follows:
Open the application and click on " Use phone number or email ".
Choose your date of birth and press " Next ".
Enter your phone number and press " Send code." If you do not have a verifiable phone number, you can enter your email (in the right tab) and click " Next ".
Enter the 4-digit code that will arrive by text message.
Now, create a password following the requirements of TikTok and click " Next ".
Choose a username until the platform accepts that name and select " Register ".
Add another account
If you want to add another account to your TikTok profile, it must be different from the option you chose at the beginning. If you need to have different accounts but anchored or synchronized with a cell number, email or a specific social network, take a look at the following steps that will be described:
Look for the " Me " button in the app.
Press the three vertical dots located in the upper right corner.
Scroll through the options and search for " Add account."
Select the registration option you want to add.
Edit profile
Once you have registered your account on TikTok, you will see the news and updates of the application. However, you also have the opportunity to edit your profile so that your closest friends recognize you and you can also gain more followers on the platform. See the steps below to edit your profile on TikTok :
While in the application, press the " I " button .
Click on " Edit profile ".
There you can change your profile photo, your official name and username, insert a short description (no more than 80 words) and add your Instagram or YouTube account.
Privacy
When registering the account, it is convenient to edit the profile and configure its privacy through its direct options. Therefore, if you want your account to be private or not appear among the recommendations of other people or friends, follow these steps:
Click on " Me ".
Press the three vertical dots.
Choose " Privacy ".
In "Visibility" activate the " Private account " button and deactivate " Recommend your account to others ".
In conclusion, when you choose one of the options to register or create an account on TikTok and start editing your user profile, you will have an identity with which you will be recognized within the application. Then, the creation of interactive and social content is what will determine the number of followers you have on the platform.