Social media
How to recover your tiktok account if it has been suspended or blocked? Step by step guide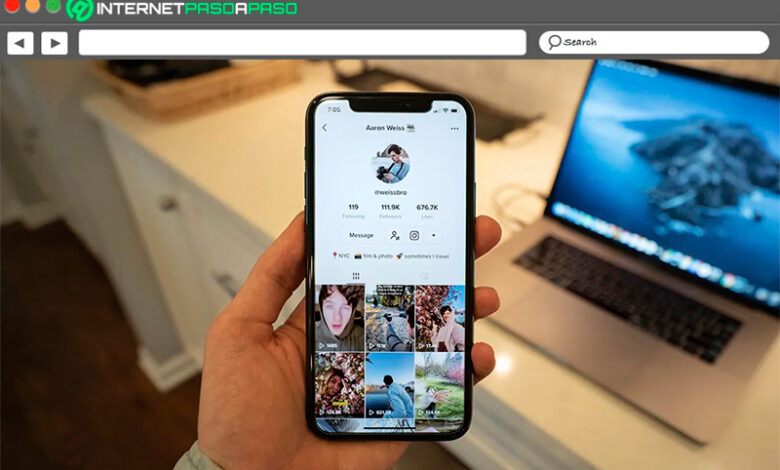 This social network has become part of most people around the world, this is how this application has become one of the most downloaded for both the Android and iOS operating systems , but like any other platform of this type, its users must abide by certain rules in it, which are accepted at the time of registration .
These conditions offered by the application and which must be met by each of the users are made in order to provide them with greater protection at all times, especially to prevent their accounts from being involved in illegal acts . Therefore, violating these set of rules and policies may cause your account to be suspended or blocked.
Currently, there are already many users who have experienced a block or suspension in TikTok for not correctly following the regulations of the App, if you are one of them and want to recover your account, then here we are going to show you how you can do it and what are the main reasons why this happens, for this follow in detail everything that we will teach you below:
What are the main reasons why TikTok has closed my account?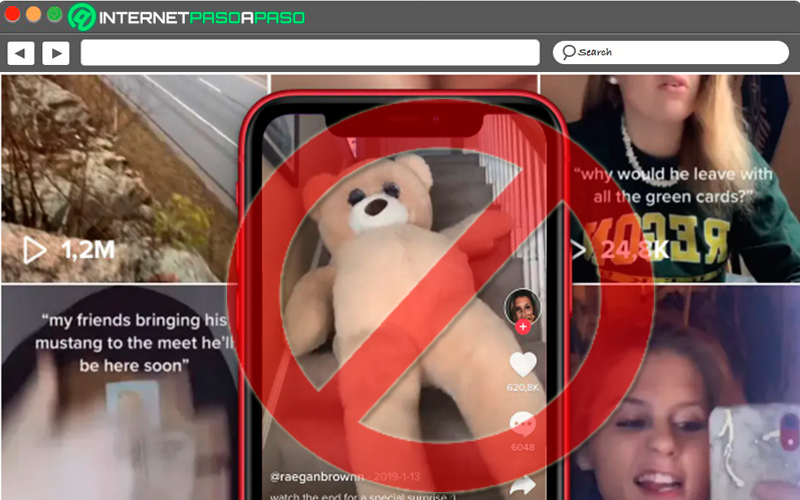 When you are registering in the application you will be asked to accept a group of rules and conditions so that you can be part of it, all or almost all of these rules are directed with respect to the use of the App . All these conditions are applied in order to  help the user to have a better experience in it, being this much more private and secure. However, it is very common for this regulation to be accepted without even reading the first line of it.
So you will start to use the social network without knowing for sure what is allowed to do and what not . One of the first and perhaps most important measures is the request that a sufficiently secure username and password be created. But there are also many more that you may not know, that is why here we are going to show you what are the main reasons why your TikTok account may have been closed .
To do this, follow in detail everything that we will teach you below:
Using the platform for commercial, rental or transfer purposes is prohibited . In the event that some of the aforementioned acts are carried out with the consent of the application in a formal way, they will not be grounds for suspension .
It is not allowed for people under 13 years of age to be part of the TikTok community, since for the acceptance of the conditions of use of the social network the person must have the full capacity of understanding.
What is the transfer, license, distribution or sale of any service in whole or in part of the content presented on the platform is prohibited .
The incorporation of other programs or their services is completely prohibited, if this action is detected, the suspension of the account or accounts that are involved may be executed.
The insertion of scripts is prohibited or of any other bot that allows you to interact with the services and other users of the community.
It is prohibited to use the platform to carry out activities of harassing, intimidating, persecuting or harassing other users, as well as causing acts of discrimination or violence, as well as any other factor of this type.
It is completely forbidden to use the identity of another person, entity or association, as well as to share the content created by them in the app.
Any action that may impair the effective operation of the application or that interrupts the access of others, can be considered as a direct suspension action.
If you are using an account other than yours or have access to the services of another person or entity, it may be considered sufficient reason to carry out the suspension of the account.
Any subtraction of the source code, technique, algorithms, mechanisms or other details immersed in the app, will prohibit the making of copies, modifications or applying any technique to compile information.
The platform cannot be used to generate conflicts of interest, placing the risk on the social network, so any event similar to this can be considered as a sufficient reason for blocking the account.
All types of unauthorized or commercial advertising are prohibited , as well as any type of service that may generate spam, unwanted emails, promotions, pyramid mechanisms, among others.
It is completely forbidden to share, upload, place any type of content that may have malware, viruses, Trojan horses, or any other malicious software on the platform.
The publications of content that are discriminatory, racist that are discovered to be due to race, sex, sexual orientation, religion, disability, among others , are limited.
You cannot share any type of content that contains information designed to cause harm to third parties or that contains content that may threaten the physical and moral integrity of other users .
Learn step by step how to recover your TikTok account if it has been banned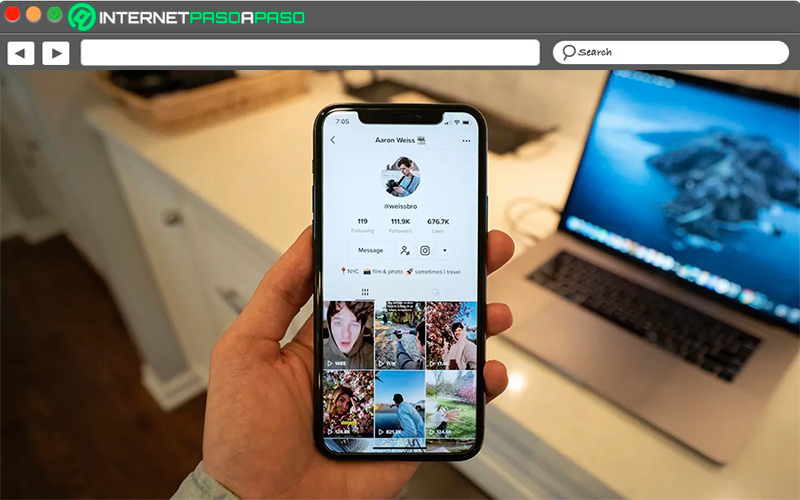 Bearing in mind all the reasons mentioned above for which an account can be suspended or blocked, it is important that you take care of the type of content that you upload to the social network, as well as each of your actions in it. In the event that your account has been suspended, then here we are going to show you how you can easily recover it .
For this, it will be necessary that you follow each of the steps that we will teach you below:
The first thing you should do is send an email to the following address: "antispam@tiktok.com"
In this email you must add the following information: Your username and an explanation indicating that you have breached the company's use policies. If you have any evidence that can justify the mistake you have made, it is important that you attach it to the email as all this will help your defense. It is very possible that you have at least an idea that it could have caused the suspension of the social network, so take all this to be able to defend yourself.
After sending the email, TikTok will perform a manual verification of your case and in a short time the company will inform you if you are indeed right and if they can return your account.
In the event that the social network considers that if you have violated its use policies, then your account will be closed . In this case, you have no choice but to open a TikTok account and begin to comply with each of its rules.
Finally, it is important to mention that TikTok, like other social networks, allows its users to report the content of other users whenever they consider that inappropriate content is being uploaded to the platform . This means that a large amount of reporting may dictate your account suspension, so it is best to avoid these types of actions . If you have been involved in a series of complaints, look for your other followers to support you and prepare a good defense when sending your email .