Social media
How to recover deleted messages or conversations from an Instagram account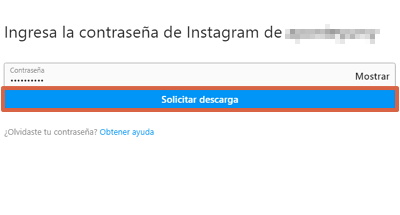 To recover deleted messages from Instagram, you must have an old version of the application. Each time the platform is updated, better conditions are created so that the people who use the app have greater security and privacy in their account. Therefore, if you do not have a version prior to 2018, it will be impossible for you to recover those messages that you have deleted in the app.
Therefore, in this article you will see how to recover deleted messages from Instagram through request for a backup. It is necessary to emphasize that this action must be carried out before deleting the messages, this way it will be guaranteed to have a backup with which the deleted information can be restored. If you delete the messages and they have not been backed up, you will not be able to see them again on the platform.
Recover deleted messages
For this it is important to note that this process is practically impossible if you do not have an old version of Instagram. Many web pages will claim that with the use of external applications you can recover deleted messages from the platform, but the application strengthens itself in each update so that this is not feasible.
If for any reason or error, you delete a message by pressing the option " Cancel sending message ", it will be permanently deleted for both the sender and the recipient. After this, there will be no way to recover said message if you did not have the backup activated.
In another context, Instagram has a security backup that you can download whenever you want. In fact, many of the external applications that are recommended (such asWAMR ) work in the same way as the backup on Instagram: they backup only the messages that are present in the application.
So if you delete these messages, you can access them again through a .ZIP file that will reach your email. However, both external applications and the downloading of data on Instagram, do not allow to recover those messages that were deleted before performing the backup.
Back up messages
As mentioned above, Instagram offers better security conditions with each update. Therefore, it is now possible to create a data backup in case the messages are deleted by mistake or hacking. In this way, the information that has been sent through direct messages is protected.
From the app
Instagram in its mobile version offers the possibility of backing up data for possible future eventualities. If for any reason you want to download the data backup on Instagram from the application or the Tablet, observe these steps:
Login to your profile.
Press the three horizontal lines located in the upper right corner of the screen.
Choose " Settings."
Go to " Security ".
Select " Download data."
Write your email and click on " Request download ".
Then, enter your password to finish the process and press " Next ".
At the end of the process, you will see a message confirming the shipment, in which you will specify your email and that the process can take up to 48 hours for the collection and sending of data. You may be checking the mail constantly, since the process could end before the estimated period.
From PC
In case you do not have a Smartphone or a Tablet, you can enter Instagram from your computer and request the backup process. This way you will have a backup when checking certain messages for convenient reasons. To do this, follow the following steps:
Login to your Instagram account , press the photo of your profile located in the upper right corner and press " Settings ".
Go to " Privacy and security ".
Slide options and places " Download of data " and click on " Request Download ".
An information window will appear indicating that a copy of the content shared on Instagram will be sent. Verify that the email is correct and press " Next ".
Enter your password to confirm that you are the account owner and select " Request download ". With this, the process will be completed.
To conclude, Instagram takes people's privacy and security seriously. Therefore, once you delete a message and have not made the corresponding data copy, this message cannot be recovered. Recovering deleted Instagram messages is only possible through the steps mentioned above. External applications will offer you a similar process (with their terms, conditions and permissions) to that provided by Instagram with the download of data. In view of this, it is more secure and reliable to access the application directly.