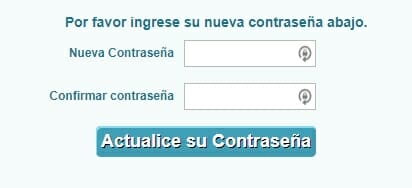 POF is a dating service that is established as one of the pioneers in this sector. Born in 2003, it is one of the most used alternatives to Tinder, Badoo, OKCupid and other similar services, since it allows you to find like-minded people with the help of a form that is filled out when creating an account, giving more precision and focus to the long-term relationships. POF was acquired by Match (owner of other similar companies) in 2015, so this service has even more powerful support.
Millions of users log into POF every day, however some of them may have trouble logging in due to password loss. If this is your case, at InfoCuentas we help you recover your POF account through simple procedures that you can follow from the official website for PC or from the applications for Android or iOS. Let's do it!
Recover POF account from PC
To recover your POF account, the website has a form from which you can request a link to recover your account. Here is the step-by-step procedure:
Enter the following link from your browser: https://www.pof.com/es_getpassword.aspx
In the form, enter your email address.
Hit the " Submit " button .
Check your email for an email from POF with the subject "Reset your password."
Follow the link in the email.

Update your password by entering it twice (in order to confirm it) in the form.
Press the "Update your password" button.
With these steps, your password will already be changed. Enjoy your POF account as always!
Recover POF account from Android or iOS
The iOS and Android app also offers an option to recover a POF account.
If you no longer have the POF application on your mobile, install it on the platform corresponding to your mobile with the links below:

Android :

POF Free Dating Site

Developer:

Plentyoffish Media ULC

iOS :

Open the application and go to " Already have an account? Sign in ".
Click on the link " Forgot your password? "
Enter your email in the form and press " Next ".
Follow the link that is sent to your email.
Enter the new password twice.
Press the " Update your password " button.
Now you can log in to POF with the new password without any problem.
The email does not arrive, what happened?
It may happen that when trying to recover your POF account the email with the link to reset the password never arrives . The causes can be three:
You have entered an email that does not correspond to any particular account. Try another email address you have.
The POF account has been deleted for not complying with community regulations or for not having verified the phone number.
The recovery email has arrived but your email provider has marked it as SPAM. To verify this, go to the spam folder of your email, it is very likely that the mail is there.
Lastly, you may have deleted your account and just don't remember it.
In any case, you can always create a new POF account
Tips to avoid losing your account again
Losing an account is never something pleasant, in the first place it leads to a loss of time when using a service since we find ourselves in the need to go through the entire recovery process. In addition, when you lose your account there is always the possibility of never being able to access a particular service again, so it is convenient to take into account some tips so that you no longer lose your POF account.
Try to memorize your password or use a password manager so as not to forget it again.
Always keep access to your email, because if you lose it you will not be able to recover your account.
To avoid risking other people changing your password, don't tell anyone!
Change your password often for a new one, apart from helping you keep your account security elevated, it will also refresh your memory from time to time
Verify your POF account with your phone number so that it is not disabled.
By following these tips, you will no longer lose your POF account and you will be able to enjoy the service without any inconvenience.