Social media
How to put or share Facebook videos in my WhatsApp statuses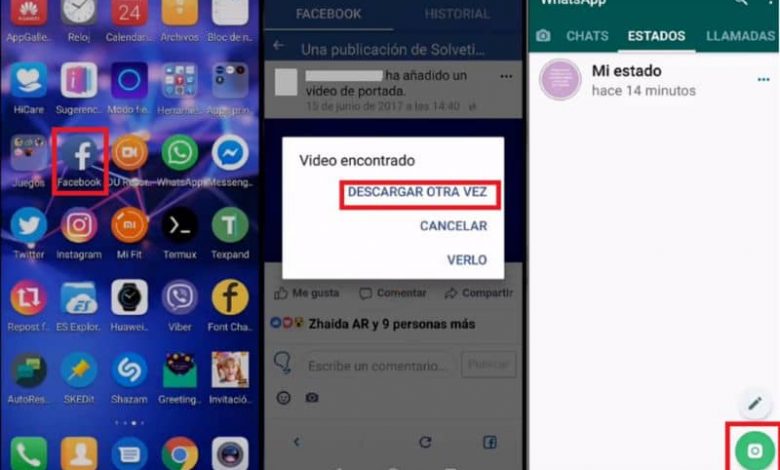 If you use these two applications and want all your WhatsApp friends to see the videos that you have posted on Facebook, you cannot stop watching this post. Since, you will see the easiest and fastest ways to put or share your Facebook videos in your WhatsApp statuses .
How to put a Facebook video in my WhatsApp statuses using a link
A very practical way to place a Facebook video in your WhatsApp statuses without having to mount it is by sharing a link. Thus, you will not have to spend your data uploading the video in your state, only by sharing the link your friends will be redirected to the video.
In addition, the WhatsApp statuses only allow you to mount a very short video, but if you place the link they will be able to see the entire video. Also, you will accumulate more visits on your social networks , because your friends will first see your status and then they will enter your Instagram or Facebook through the link.
These are the steps you must follow so that you can put a  Facebook video in the status of your WhatsApp, through a link.
First, you must enter your Facebook and get the video you want to publish in the WhatsApp status. Next, you are going to select the icon of the "3 dots" that you will see in the upper right corner of the video.
A window will open with several options and you will choose the one that says "Copy link". Then, you will go to the WhatsApp application and select the "States" tab .
Now you are going to choose the pencil symbol and you are going to press and hold your finger on the screen, so that the "Paste" option appears. After you have pasted the link that you already had copied, you just have to touch the "Send" icon for it to be published in your state.
By following the steps described above, you can quickly place your Facebook video in the WhatsApp status by means of a link. It could also be interesting for you how to activate a prominent fan badge on my Facebook page, so that you motivate your followers by giving them a badge.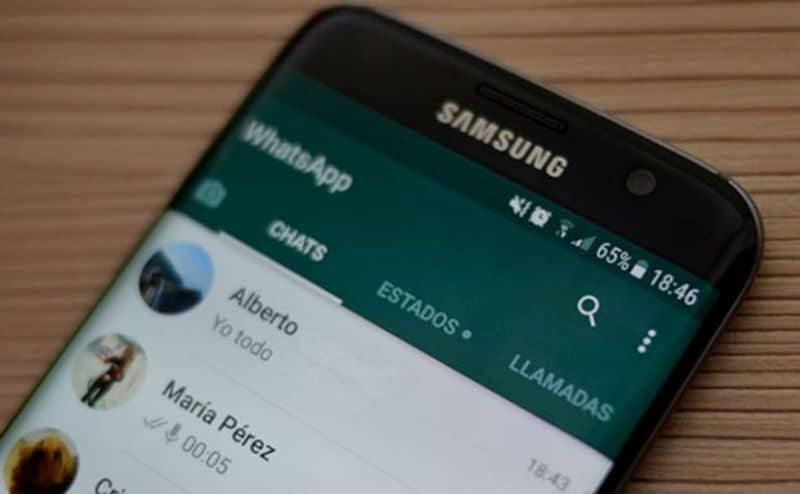 How to share a Facebook video in my WhatsApp statuses
If what you want is that the video you have on your Facebook be played in your WhatsApp status, you can also do it. You just have to download and install an application on your device that will help you get the videos from your Facebook to share them on your WhatsApp.
Although there are many applications that you can get for this, we will only recommend the best and safest that will work wonderfully on your device. Next, you will know the instructions you must follow to share a Facebook video in your WhatsApp statuses .
First, you will have to download and install the Video Downloader application for Facebook on your mobile .
Once installed, you have to configure it with your Facebook account, so that the applications are integrated.
Next, you enter the Facebook application and look for the video you want to place in your statuses, then you must leave your finger pressed on it.
Immediately, a window with multiple options will open and you must select "Download", when it has been downloaded you enter the WhatsApp application.
Then, you choose the status tab and select the camera icon, located in the lower right corner of the screen.
Finally, look for the video that is in the gallery that you will see at the bottom of the screen. You choose it and press the "Send" button so that it is published in your WhatsApp status.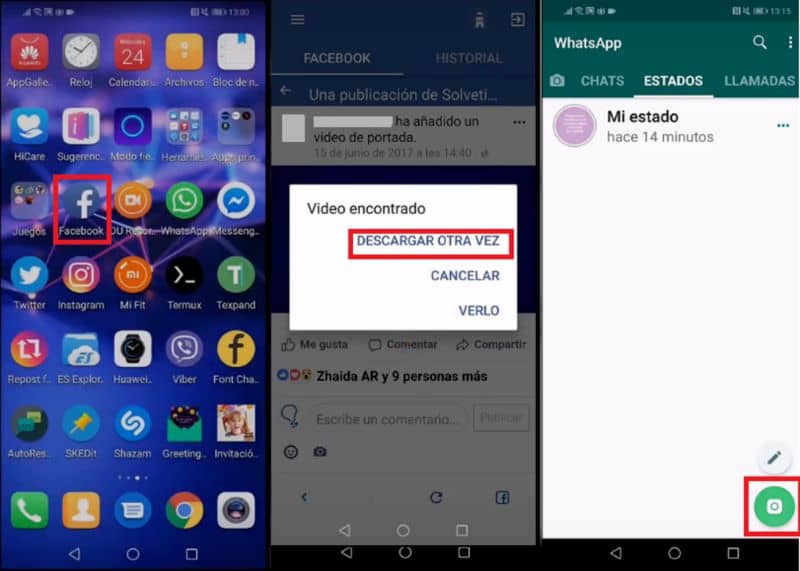 As you observed by following these two ways, you will be able to put or share Facebook videos in your WhatsApp statuses easily and quickly. If you liked this tutorial, do not stop following this post and leave a comment regarding how this procedure was carried out for you.