Social media
How to permanently delete or deactivate your sack account? Step by step guide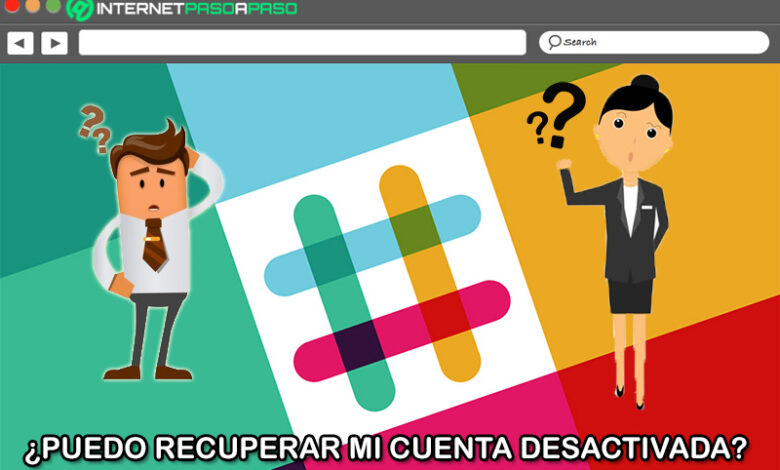 Certainly, Slack is a novel solution for companies or organizations in the digital world today. In view of the fact that it consists of an instant messaging tool that provides the necessary utilities or options to simplify and improve work connections between all members of a work team . Therefore, it is effective for teleworking in order to achieve the goals set for a specific project.
Now, basically, this application is characterized by promoting the inclusion of all the members necessary to achieve increased productivity of a company. That is why it allows adding endless users to a workspace, whether they are official members or even guests (colleagues, external partners, clients, etc.) in order to create a much more collaborative environment.
But, once each user completes their scheduled management, it is best to proceed to deactivate their Slack account and the reasons for this, we will specify them below. In addition, to do it correctly, we will also give you the steps to follow to disable your account easily and quickly .
Why should you deactivate your Slack account at the end of your work?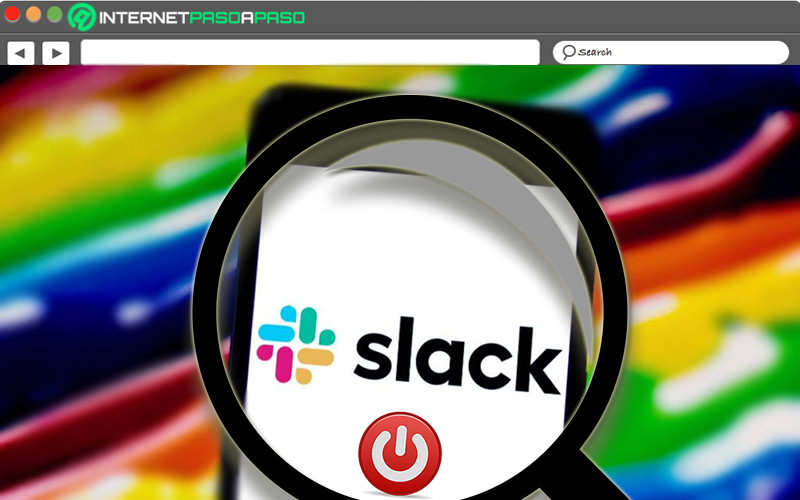 Once you've completed your commitment to a Slack workspace, it's a good idea to leave it permanently . Which, you can only do by deactivating your Slack account as allowed by the same service.
However, many users wonder why it is necessary to disable said account, since they assume that it is not of great importance and even, on certain occasions, they refuse to do it themselves . So, it is interesting to specify these reasons so that they can be encouraged to deactivate their Slack account when they finish with their work.
These reasons refer to:
Security : The fact of disabling your account linked to a workspace in Slack, allows you to obtain much more security based on all the information that you handled there during your work time. In view of that, it helps you to delete the messages and files that you have added in that period .
Power to delete profile information : Members who leave a workspace by disabling their account have the right to request the deletion of their profile data from the owner of said space. Be it your Slack name, full name, profile picture, phone numbers, email address, data specified in custom profile fields, job title, etc. Which increases the protection of each user to preserve their integrity .
Convenience : Both for you and for the other members of the workspace, it can be convenient and comfortable to deactivate the accounts that have completed their work on the platform . Since, you will not continue receiving unnecessary notifications that actually become annoying.
Learn step by step how to deactivate your Slack account easily and quickly
Surely, you still don't know how to permanently disable your Slack account, because you never have.
However, you must bear in mind that, luckily, it is very easy to do and can be done quickly by simply following the following steps that we explain one by one:
Using the desktop version of Slack on your computer, through your preferred web browser, log into your account and enter the workspace you want to leave .
Next, find your profile picture in the upper right corner of the screen and click on it .
Once the menu in question opens, it is time to click on the option that says "View profile" .
After that, at the bottom, select the "More" icon and in the small menu that they show you there, proceed to choose the "Account settings" option .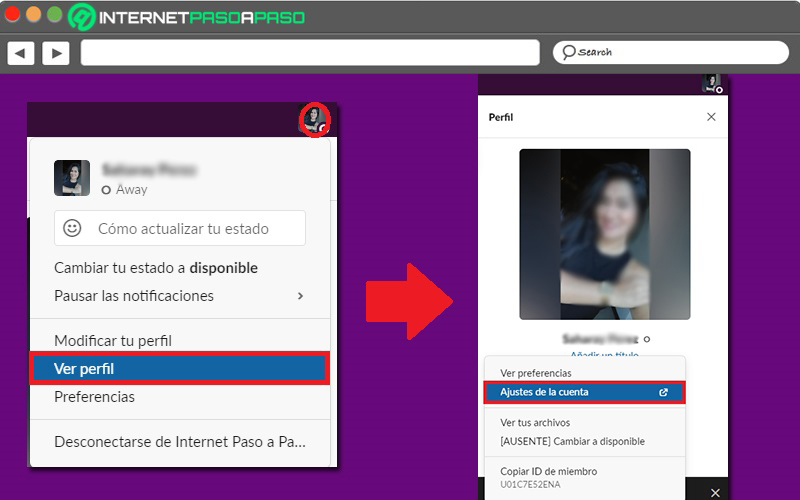 Then start scrolling to the bottom until you find the option that says "Deactivate account . " To do so, click on the "Deactivate your account" button .
Next, the system will ask you for your Slack password and you have to write it in the corresponding space . In order to do so, you can click on "Confirm password" .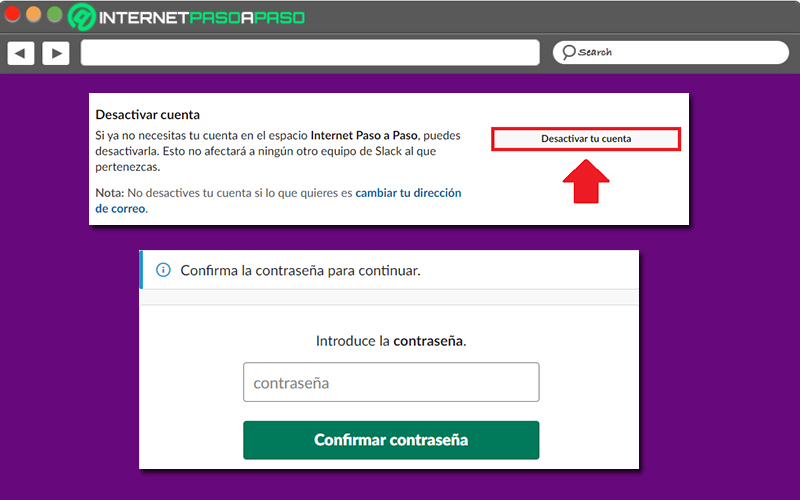 Finally, to confirm the action, all you have to do is click where it says "Yes, deactivate my account . " With this, your Slack account will immediately be disabled.
For its part, before performing this procedure, it is essential that you delete each and every one of the messages and files that you have previously saved . This, as long as, if the owners and / or administrators of the workspace in question allow it .
In case you belong to several Slack workgroups, it will be necessary to deactivate each account separately (as the service provides one account per workspace to each member). In addition, if you are the main owner of one of these spaces, by default, you will not find the option to deactivate your account as we taught you previously . Consequently, before doing so, it will be necessary to transfer the main property to another person and in this way, you can disable the account as normal.
Will my account be deleted from Slack if I keep it deactivated for a long time? Can I get it back in the future?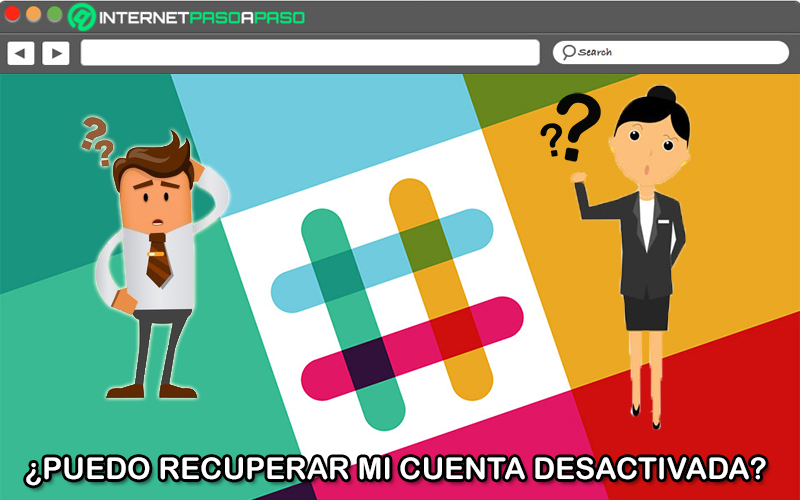 It is important to clarify that deactivating a Slack account does not mean that it is completely deleted in the application system . However, when absent for a long time in such a way, users of the instant messaging tool often wonder if there is a possibility that the administrators or owners of the workspace can delete it permanently .
In this sense, we specify that, so far, there is no time limit for a Slack account to be deleted after being deactivated for a period of time. Since, by default, if in the future you want to re-enter the workspace in question, the service allows you to do so without any limitation .
However, in order to activate your Slack account later, this process must be carried out by an owner or administrator within the workspace . Since, the members who have disabled their account, do not have the necessary power to enable it once they have been deactivated by themselves. Therefore, if you want to return to Slack and enter your workspace, first of all, it is essential that you contact its owner or an administrator to request the relevant activation .
Which must be done in the following way:
Through the web version of Slack, log into your account as an owner or administrator and click on the name of your workspace (directly in the upper left of the main section).
Next, in the menu, proceed to choose the option "Administration" and then click on "Manage members" .
Now, in the list, it is time to look for the account you want to re- enable to click on the three-dot icon that is located next to its name.
Once the menu in question opens, simply select "Activate account" and that's it.
In this way, when the user with owner or administrator permissions carries out this procedure and communicates it to you, you will be able to immediately log in to the workspace, as a reactivated member . However, under this condition, it will be impossible to obtain access to the channels in which you were included before deactivating your account. Beginning of the form.