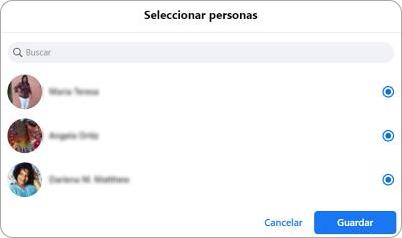 If you are tired of seeing a lot of updates from one person, you can mute their Facebook stories. This way you will not receive a notification or it will be shown in your feed when that friend uploads new stories. Doing it is very easy and in this post I will show you how you can do it.
The "stories" have the idea of ??letting you know what your friends are up to. But sometimes it can be very annoying to get too many notifications about someone's stories. It's easy to mute or unmute Facebook stories for a friend from showing up in your notifications. It is not necessary to block it, but to mute it so that you do not receive any notifications about its stories.
Next we will see, in addition to being able to silence other people's stories, how you can hide yours. This way you can make only one person see your story on Facebook or hide it for one or more people.
#1. Mute Facebook stories on your phone
Hiding someone's stories from your cell phone on Facebook is pretty easy. Just follow these steps.
Open the Facebook app on your Android or iPhone device. Then make a continuous press on the history of the person you want to hide and select the option Mute history from [].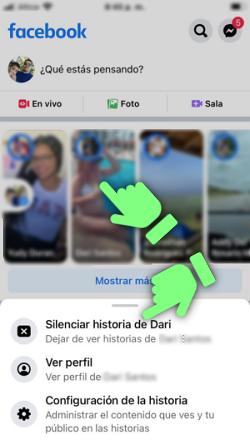 Then you can select Until I wake it up and press the Mute button .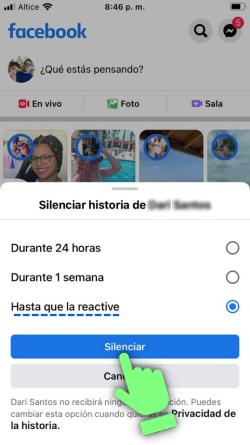 This is how you can disable Facebook stories on your cell phone. Remember that you can do it for 24 hours, for a week or until you reactivate it.
Reactivate stories
To reactivate a person's stories, press continuously on any story and choose the Story Settings option .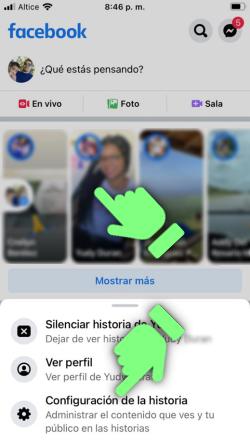 Then tap on Stories you muted.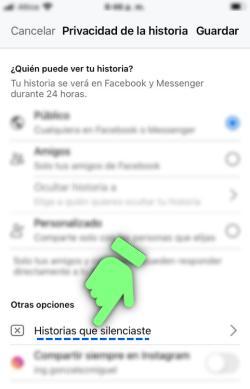 You will then see your Muted Stories. To reactivate a user's stories, just hit the Reactivate button next to it.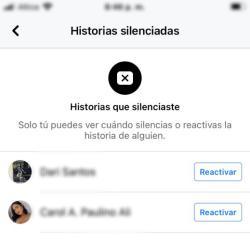 So we saw how to hide and reactivate Facebook stories on the cell phone. But if you are on your computer, below you will see how you can do it in the browser.
#2. How to mute Facebook stories on computer
To disable someone's Facebook Stories from the Facebook website on your computer, follow these steps:
Log into your fa account .
Open a story of the person you want to silence.
Click the three-dot button and select the Mute [person's name] option .
Confirm the change.
Below in detail:
You must first log into your Facebook account and open the story of the person you want to mute.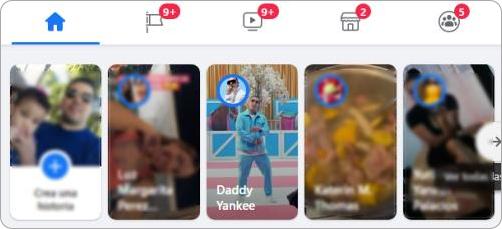 In the open story, click the three-dot button next to the pause and volume buttons, then select the Mute [ person's name ] option .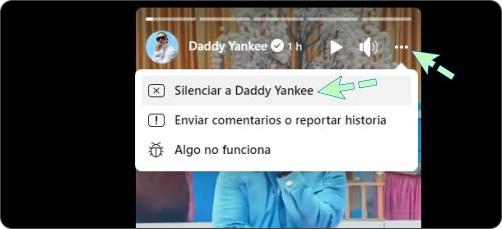 Now click the Mute button in the pop-up window to confirm the action.

This way you will no longer see that person's stories in your feed.
But what if you later regret it and want to activate that person's stories? Next, let's see how to activate the muted stories.
Reactivate a person's story:
To reactivate someone's story, follow these steps:
Click the See All link within the Stories section .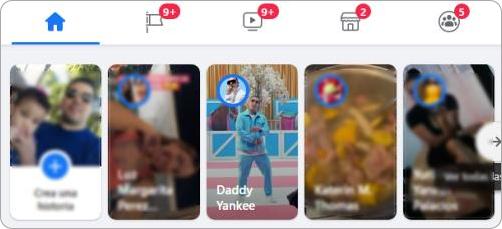 On the next page, click the Settings link .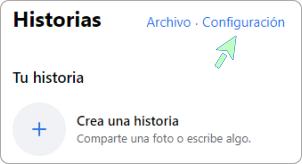 A pop-up window with two tabs will open. Select the Stories tab that you muted, and click the Reactivate button next to the account you want to reactivate.

From now on, you can continue to see that person's stories.
#3. How to hide your own Facebook stories
Muting other people's stories on Facebook can help, but it can also be helpful in some circumstances to hide your own.
As an example, you can have only one person see your story on Facebook or hide it from one or more people.
How to make a single person (or several) can see your story on Facebook
– On the cell phone:
Press continuous on stories and select Story Settings.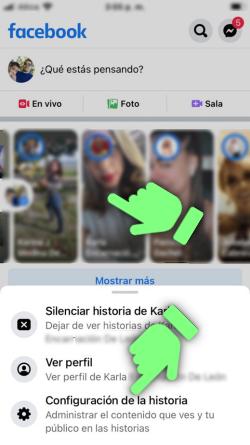 Then select Custom, choose the person or people you want to see your stories, press the Choose [n] friends button and then Continue to confirm.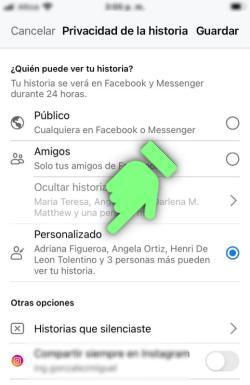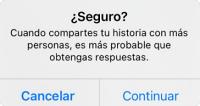 Then only the people you chose will be able to see your stories, remaining hidden from the rest.
But if what you want is to hide your stories for one or more people, select Friends and then click on Hide story from.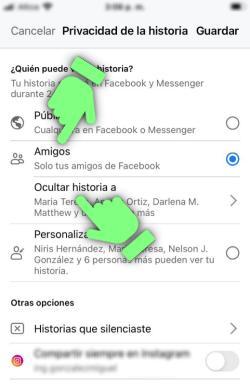 Then select the friends you don't want to see your stories and hit the OK button .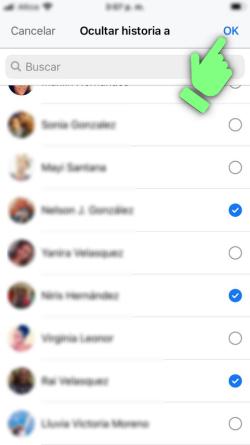 Then hit Save to apply the changes.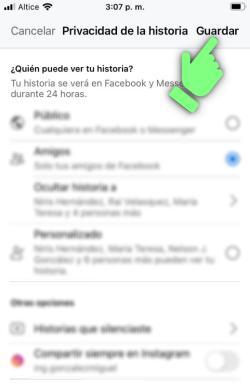 From then on, the stories would be visible to everyone, except for the people you chose not to see them.
– In the computer:
Go to Facebook stories by clicking on any story, and click the Settings link on the left.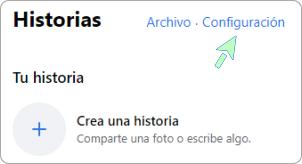 In the pop-up window, click More and select Story Privacy.

In the next window choose Custom and then click the Change button .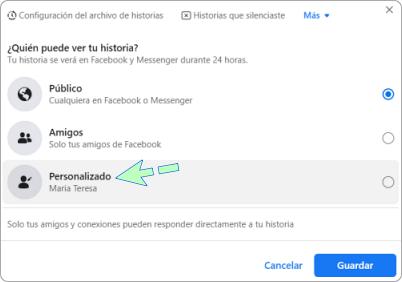 Now mark the circle of one or more people and click the Save button .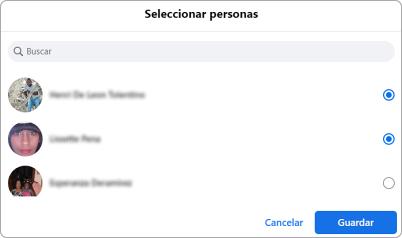 This way only selected people will be able to see your current and future stories. They will be hidden from everyone else.
To hide your stories from one or more friends, then select the Friends option and click the Change button .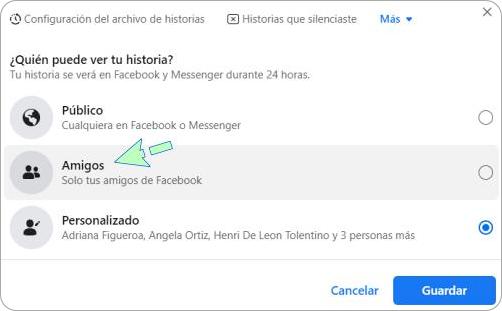 Then click on the option Hide story a.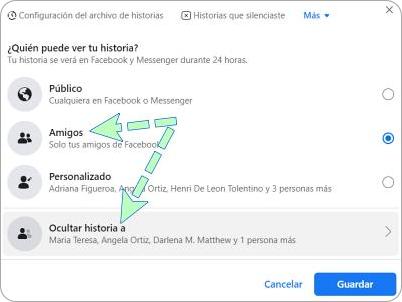 Choose the person (s) you want to hide your Facebook stories from and click Save.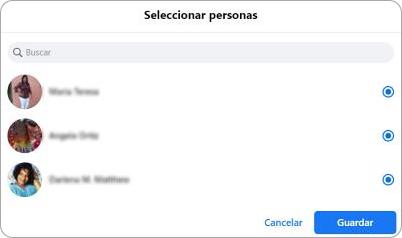 Click Save again, and your stories will be hidden from the selected people.
As we said, these options to hide your stories are ideal if you want that one person or several cannot see them. Or maybe you want only a friend or a few to see it.
How to see anonymous people who see my story on Facebook
Other viewers or anonymous people are Facebook users who saw your story who are not your friends. If someone other than your Facebook friend sees your story, it will be counted as other viewers. This happens because your privacy settings for stories are set to public.
Unfortunately, there is no way to know who the anonymous people are who see your Facebook stories. Facebook has decided to keep this information confidential. What you can do is prevent strangers or friends from seeing your stories.
If your Stories setting is set to " Public ", everyone on Facebook can see your story. To avoid this, you must set the privacy settings to " Friends ". On your cell phone, go to Facebook, click on stories and choose Story settings > Friends > Save.