Social media
How to move photos from one album to another on Facebook

If you mistakenly upload photos to the wrong album, you can move photos from one album to another on Facebook. In this post I will show you how to move album photos on Facebook.
Suppose you have uploaded an image to the wrong album by mistake. Then you will have two options: delete the image and upload it again or simply change said photo to the correct album, which is the most feasible. Either one or several images, you can transfer them all as I will show you below.
Move photos from one album to another on Facebook
To move a Facebook image from one album to another, you can basically do it in 3 steps:
# 1. The first thing is to go to your profile, select the Photos tab and below, Albums and select the album where the photo to be moved is located.
# 2. Now hover over the photo, click the pencil- shaped Edit / Delete button in the corner of the photo, and select Move to Another Album.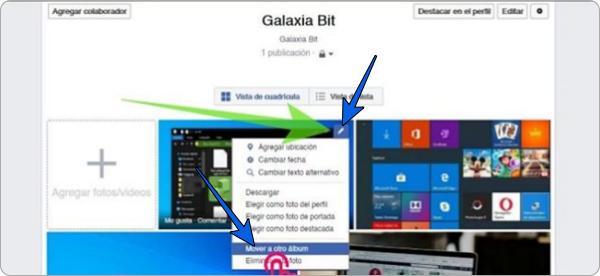 Alternatively you can open the photo and click the Options button that appears when you move the mouse over the photo, and select the Move to another album option .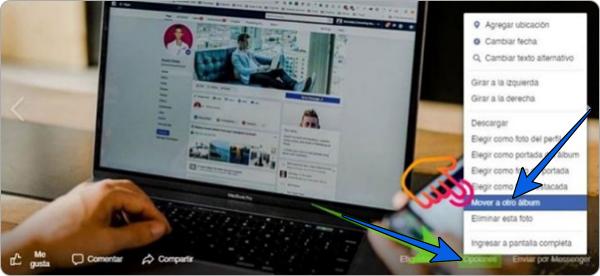 # 3. Now you will see a drop-down menu with all the existing albums in your profile. Expand the drop-down list, choose the destination album and click Move Photo.

In case you can't find the desired album, you can create a new one. To do this, select the Create album option at the end of the list, click Move photo and complete the action.
The photo will be immediately transferred to the selected album without any problem.
As I said before, you need to repeat the same steps if you want to move multiple images from one album to another.
Move photos from album
As you can see, changing album photos is not that difficult. This is a good way to reorganize or restructure your collection of photos uploaded to the social network. However, the only problem is that you cannot move multiple images at once. If you need to move more than one photograph, you must repeat the same steps for each one of them.