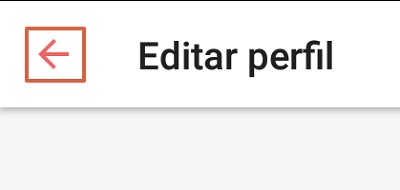 Tinder is one of the favorite applications to meet new people, either with the aim of having a partner or just making other friends. To start chatting with those you know in the app, you must first do Match. This word means encounter or match, and within Tinder it means that two people clicked "like" each other. If both give "Like" a chat window will open to start a conversation.
If you still don't know how to Match on Tinder, you will learn it through this article. You will also know how to configure your searches and the different buttons that Tinder handles, with which you will have to familiarize yourself in case you want to use the app for a long time. In the same way, you will see how to Unmatch and how to improve your profile to expand your reach within your local area or globally.
Configure settings
Before you start matching on Tinder, you must first configure certain search settings so that you can get what you want. That is, in the app you can choose an age range between the people you are looking to meet, as well as the distance of location and if you prefer men or women (even both). Therefore, if you want to adjust these details, you just have to perform these steps:
Open Tinder on your computer or on your phone.
Press the profile icon.
Go to " Settings ".
Swipe and choose a distance, a gender preference, and an age range.
Achieve a Match
Once you properly customize your search settings, the platform will show you different profiles that match what you entered. When you start to see people's photos, you can choose between "Like" (I like it) or "Nope" (no). As explained above, to make a Match on Tinder you need to press "Like" a person's profile and that same person press "Like" your profile.
If they match, a chat will be activated so that the two begin to get to know each other better. This is the only way to start conversations in the app. The complication is that you will have no way of knowing who has "Like" your profile, unless you have Tinder Gold or Plus. Therefore, as long as you have the free account, everything will be unpredictable and random, and therefore the "likes" must be done mutually. That said, if you want to know how to Match on Tinder, follow these steps:
Open the app and press the green heart of "Like" (Like) in the profiles that you like. The more "Likes", the more chances you will have to make a match.
You can also select " SuperLike ".
If you match a person, you will see an image like this and a chat box where you can start typing a phrase to start the conversation. Then press " Send ".
If you do n't get many matches it may be because you have an unattractive or boring profile. Both the description you write and your photos should highlight the physical or intellectual attributes that best suit you. Likewise, after having achieved the match, it is advisable to start the conversation with a "Nice to meet you!" or something unusual that allows the talk to develop.
Buttons

These are some terms that Tinder has to organize the profiles of your account. That is, each word provides an action that will be able to classify people between those you like and those you don't. Therefore, memorize these words so that you can function properly in the application:
Like: means " I like " and is done by sliding the profile photo to the right or pressing the green heart at the bottom.
Nope: it is a way of saying " No ". If you want to say "Nope" to a profile, slide their photo to the left or press the red " X " .
SuperLike: obtained by pressing a blue star in the middle of the green heart and the red X or by sliding upwards. It is a recent button with which you can appear first in the profile of the person you like, and you will not have to wait for them to slide several photos to coincide with you. You can give 1 SuperLike with the free Tinder account and up to 5 SuperLikes with the Plus or Gold subscriptions.
Rewind: it is a yellow return symbol found in the left corner of the button line. With it you can go back to a profile where you accidentally pressed "No". This option is only enabled for Tinder Gold or Tinder Plus members.
Boost: is the purple ray that appears in the right corner of the four buttons. With this option you will make your profile appear more frequently and rank among the first for 30 minutes in order to obtain more Match possibilities. However, to access this button you must have a Plus or Gold subscription.
Unmatch
If you matched a person on Tinder but they don't respond days after you wrote, it looks like a fake profile, you talked to him or her but you are not completely interested, or you feel that he or she is harassing you and being disrespectful during the conversation, you can undo the match ( "Unmatch" ) and even report it in the application. To perform this action, look at these steps:
Enter the app and select the three horizontal dots located in the upper right corner.
Open the conversation with the person.
Press the blue security shield that is located in the upper right corner.
Choose " Report and cancel match " or " Only cancel match ".
If you want to report it, click on "Report and cancel match" and choose the cause that best suits you.
If you are only looking to undo the match, press "Only cancel match" and choose " Yes, cancel match ".
Improve profile on Tinder
Your profile in the application is the first showcase in which you will show, at least physically, how you are. In it you also have the opportunity to write a short biography describing what your tastes, interests and what you are looking for on the platform are. Depending on the quality of your photos and how interesting your bio is, you can have many matches and therefore have different possibilities to start a conversation on Tinder.
In your profile you can add up to 9 photos, in which it is advisable to show photos of travel, doing some physical activity, seeing or sharing the things you like, your affinities, goals, etc. In fact, you can even link your Instagram account so that people can see other photos that you couldn't upload to the app.
After adding them, it is recommended to write something about yourself in a space of up to 500 characters. You can also add your job, the city you live in, your sexual orientation, etc. Consider completing only the photos and bio field so that people can wonder what other fields you do, and thus a more entertaining topic of conversation emerges. If you want to start setting up your profile, follow these small steps:
Open Tinder on your phone or computer and go to the profile icon.
Click on " Edit information ".
Choose the photos you want to add.
Write your likes or interests in " About ".
The changes are saved automatically. To exit you just have to click on the arrow next to " Edit profile ".
In conclusion, to match on Tinder you need an attractive profile and press the green heart that means "I like it" several times. In addition, in the app you have a line of buttons that you can use when reviewing the photos of the people you would like to meet, as well as options to Unmatch or report inappropriate behavior when necessary.