Social media
How to make your Twitter profile private to avoid strangers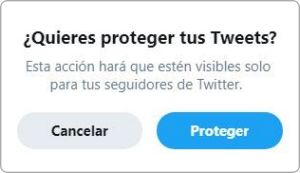 By making your Twitter account private, you will prevent anyone from seeing your tweets, except for your followers. This will also help you control who can follow you, as you will have to approve or reject every request for new followers. Next, let's see how to make Twitter private.
Normally, everyone alive can see your public profile. This includes users of the social network and anyone on the internet who finds your profile. If you want to prevent strangers from following you and seeing your posts, it is best to make your Twitter account private.
How to make Twitter private
# 1. Open your Twitter account in the application or in the browser.
# 2. Click or tap the Notifications tab in the browser or in the bell at the bottom of the app.
# 3. Click or tap the gear icon next to Notifications.

# 4. Below your username, click or tap Privacy and security. In the application you must press back at the top to see Privacy and security.

# 5. Now, activate the option Protect your tweets. A small confirmation window will appear in the browser, and you must click on the Protect button . In the application, when you activate Protect your tweets you must press OK at the top right.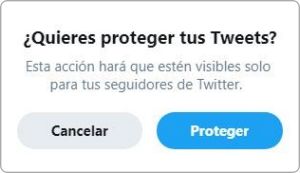 In this way you will have made your Twitter profile private. From that moment on, you must approve all new followers and no one who is not a follower will be able to see your tweets. This is the best way to avoid strangers on your profile. It is also a good way to conduct surveys only with your followers, without the intervention or alteration of groups outside of it.
On the other hand, if you are promoting a product or your brand, it would not be convenient to have your private profile. In that case you would be limiting your reach to the general public.