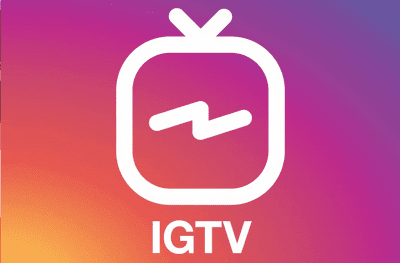 Instagram was born in 2010 as one of the most attractive social networks of the moment and, to this day, it continues to be just as popular among users. This is why millions of people of all ages use it. By demonstrating your taste in photography, they give your followers a more engaging way to view your products or services. Even generating large sums of money with minimal effort.
It is the latter precisely what is most striking to the public, who are constantly looking for the right way to monetize on Instagram. Well, the first thing you should know is that, although there are many good alternatives to achieve this, such as advertisements within the network, promote your brand, add value to your graphic content, etc. This is not something that you get overnight.
Choose your marketing area
There is no doubt that the growth of Instagram since its inception is remarkable. Counting daily with new users who are eager for good quality, specific and professional content. So the first strategy in this step by step to monetize on Instagram will be to choose your niche market or specific marketing area.
In this way, you can focus all your growth and marketing strategies on a single topic. Well, having different options within your feed or trying to cover many areas, you could get lost in the middle of the other profiles. Keep in mind that, to generate income with your Instagram account, you must see it as a digital door to your business.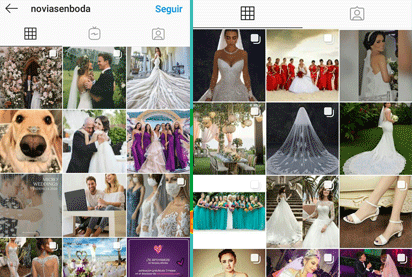 So the image you show to your potential clients is very important. Depending on your experience or professional knowledge, you can experiment with one of these areas :
Brides / Weddings / Events.
Restaurants / Meals / Recipes.
Sports.
Tourism / Travel / Leisure / Hospitality.
Beauty / Trends / Fashion.
Illustration / Drawing / Photography / Art.
Jewelry.
Online store.
This will even serve to guide traffic to your website if you have one and thus be able to offer a better image of your products or services.
Create your own stock and sell your images
Image banks are becoming increasingly popular on the Internet, offering high-quality content, free and paid, to millions of users who are willing to bear the cost for such excellent work. So you can make this an excellent source of income for you from your Instagram account.
An example of them is Foap, this is a website where you have the option to publish your content and earn a few hundred dollars a month, if you know how to do it. This is because the big brands rely on the talent of many entrepreneurs, instead of hiring the services of professional photographers or settling for the images available on the Internet.
By signing up for Foap you can earn $ 5 for every photo sold, which can happen an unlimited number of times. The process is extremely simple and can be summarized in a few steps:
Register by creating a new account or accessing from your profile on Facebook.
Choose to sell your content on the creative menu.
Download the Foap app to your terminal Android oriOS.
Start uploading your images or videos to the web and earn money with it.
It is worth mentioning that, to generate income from Foap, you must take into account the essential aspects of photography, since the content on this type of site is extremely professional. If you have the necessary knowledge, this will be a very simple task.
On the other hand, if you are just starting out and your goal is to earn a few dollars a month with your image work, you can specialize in one of these programs :
Adobe Photoshop: Used by many photographers for a long time. It is one of the programs of the Adobe Suite, with which you can make the pre-publication edits of your image at a professional level, applying different filters or improvements to it.
Adobe Lightroom: It belongs to the same family as the previous program. However, this one is a bit easier to use, it gives you different lighting effects, shadows, etc. Everything you need so that your images have the professional effect you need to make an impact.
CANVA: It is an online image editor with which you can set the size of the image, add filters and text before saving the final content. It is very easy to use and incorporates templates that you can use to speed up the process a bit.
Try exploring the "Missions" tab in Foap, it is a section of the web where you will compete with other creatives to get the approval of important brands that are looking for the perfect images for their campaign. If you are successful, you can win from $ 100 and up, depending on the mission.
The best thing about this website is that you can generate good income even if you have few followers on your Instagram account. It could even be said that it is a "passive" way of generating money from the Internet, through your account on the photography social network.
You just have to remember to take into account the image quality and, in addition to the aforementioned, take note of these little tips when capturing any type of image and publishing it for sale:
Create a link to your website or your portfolio, so that millions of people can view your content.
Pick a specific photography market.
Enhance a certain point in the photograph, do not make general plans as it diverts attention from what is really important.
Make sure you have the right technical equipment.
Find the best possible lighting for each photograph.
Add some background blur effects.
As an ad
itional alternative, you can include your photographs in other products of your brand, such as mugs, pillows, pictures, T-shirts (polos), etc. This is another indirect way to generate profits from Instagram.
Look for allies who mention your account
This is a strategy that many accounts use on Instagram to drive more customers to their site. This is basically about buying mentions or paying someone with a considerable number of followers, to mention your account in a strategic post where your best product is shown.
It is considered more profitable than many other similar marketing strategies, including PPC (pay per click), as it allows you to reach a greater number of people at a slightly higher cost. However, the difference is not so much if both sides of the scale are considered.
If you do not have a friend or contact who can provide you with this service, you can use online platforms such asSocialPubli,Publisuites orCoobis. The latter is specially made for companies or blog and website owners who want to get new followers and thus generate better income.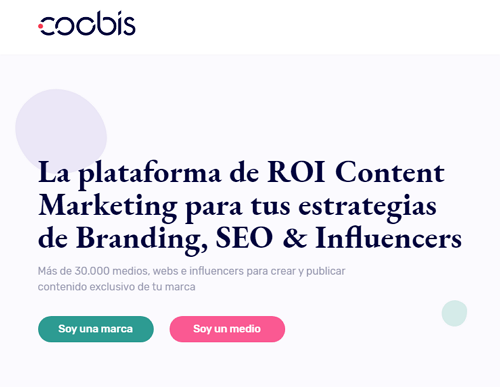 Instead, the others are especially aimed at influencers looking to offer their services. They are basically websites where customers select the affiliate that meets their needs and budget. So, if you have the knowledge to do so, you can register for free on any of these pages.
However, before doing so you should know that some require a minimum of 5,000 followers for this to be possible. As a last strategy you can buy mentions in Shoutcart, an online store where you will find trained professionals with communities large enough to help you generate income.
Keep in mind that the cost of the services offered on this website ranges from $ 5 to $ 100 or more. You can filter your search by categories or based on the number of followers you are looking for in the influencer.
Consider these tips before hiring someone to mention your account:
Check the number of followers on their Instagram profile.
Check the interaction or number of likes received in each publication and compare it with the size of your community.
Study the description of his biography and all the information available in it.
Other options that exist on the web to buy mentions are: Buy Shell Shoutouts andPlug Hype. They are similar to Shoutcart in their operation, however, they vary in privacy and service policies. Choose the one that best suits your brand.
In the same way, you can register on the sites mentioned above if you meet the basic requirements and, in that way, be the influencer who offers these services.
Sell ​​products from commercial partners
It is very similar to the previous technique, it consists of selling products from commercial partners within your own website or Instagram account. It is a quite viable way to monetize on social networks, what is sought with this is to get the maximum possible advantage of brand loyalty.
For this to be possible, you need to have a considerable number of followers on your page and make strategic mentions to encourage their purchase. For example, if your category or niche is sports, you could include a photo mentioning the new racket, shirt, hat, etc. what you bought, the advantages it has and where they could get it.
In this way you would be in a win-win plan with your affiliates. This is much appreciated in the artist accounts, recommending different products that go from sunglasses, to watches or sports shoes. Remember to include a link in your description for better effectiveness.
Sponsorship of publications
It works well if you have an account with a considerable number of followers, for example 5000. It basically focuses on making strategic publications that include mentions, hashtags or links and then you publish it in your biography with the intention that, through your audience, reach millions of people.
It is worth mentioning that it is profitable only if you have a good engagement with your community. That is, if each of them has been obtained organically and represents a real number in your list of followers. It could be said that it is something similar to being an influencer on social networks.
The latter is possible with proper effort and dedication. Of course, accompanied by quality content and good interaction with your audience. On the other hand, there are many websites where you can register and search for sponsorship opportunities for well-known brands.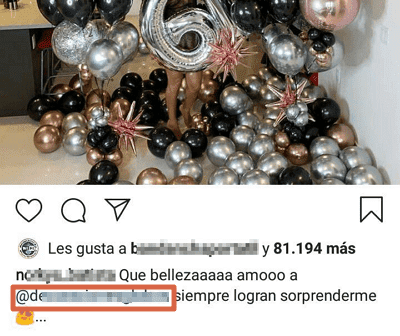 A good example of this is Ifluenz, this is a portal where you can offer your services as an influencer and, if you are selected among the finalists, decide who you will advertise to from your Instagram profile. The website gives you a period of 2 days to create the publication, when its validity is verified, you will receive the corresponding payment.
Some recommendations that you should take into account before deciding to advertise any brand on your social networks are:
Stay serious and professional, don't advertise just to make a few hundred dollars.
Provide your service only when you are sure that the product or service is profitable.
Do not promote to all brands, focus on one market niche and get the most out of it.
Monetize with your presets (Filters)
The presets or custom filters are fantastic effects that usually are created by professional photographers in Lightroom. However, if you have enough skill and knowledge in editing of this type, you can try this strategy and make a lot of money selling your work.
Not for nothing is Instagram known as the social network for photography, some incredible examples of this topic are the accounts @Doyoutravel and @ 7Kidz. The first corresponds to a couple of photographers who create impressive presets and then publish them for sale for their followers.
On the other hand, the second account belongs to an instagramer of Spanish origin who is in charge of designing authentic and captivating filters that, on some occasions, he gives to his followers to initiate them on the subject.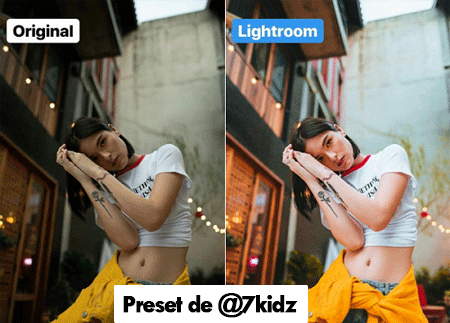 Publish your products online
You can apply this strategy if you have a good number of followers on your Instagram account. Take some images of your products applying the basic techniques of merchandising and photography. Then publish them with a direct link to your website or online store, where you can convert likes into customers and, consequently, into real sales.
This, done the right way, could earn you a substantial income each month. The process for this is simple:
Create your online store.
Create your account on Instagram focused on the marketing area of ​​your store.
Make strategic posts about your products.
Drive traffic to your site.
Sell ​​your products.
You can visit profiles of the same style on Instagram to get some inspiration or study the competitive market to create a solid sales strategy. Remember to be original, creative and set your own trend through custom hashtags. This way you will be able to create a community from scratch, with which you can earn a lot of money.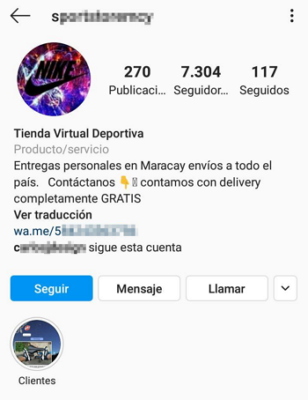 Instagram ADS
This is probably the strategy most used by different companies on a digital level on Instagram. Since, when asking any expert in the area, he will surely raise an advertising campaign on the net. Well, this works most of the time, generating the desired results, as long as you have the right advice.
Otherwise, you could just waste resources, which does not seem at all attractive. The first step for this is to study in depth the behavior of the community, make a market segmentation that allows you to create your Buyer Persona (a "fictitious" character that brings together all the qualities of your audience) and thus think about the correct way to promote your services on Instagram.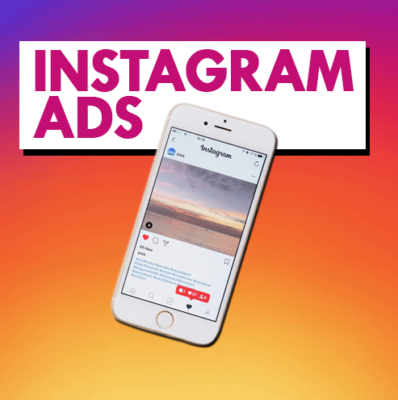 From there, you can achieve the success you are looking for, in addition to the return on investment made in a few weeks. Be patient and do not be discouraged if it seems difficult at first, perseverance is the key to everything. It should be noted that you must change your profile to a company for this to be possible.
Sell ​​your Instagram account
By applying all the above techniques properly, you can get to this point without any problem. Accounts positioned on Instagram, with organic followers and profitable niche markets, can bring in a few bucks. So you could dedicate yourself exclusively to the creation of profiles on the network and sell them when you consider it prudent.
Take advantage of IGTV and stories
IGTV is an independent app that you can install on your device, in addition to Instagram. Statistics show that this tool is constantly growing and represents an excellent opportunity to make live mentions that generate considerable income. Although, according to studies, it is better to program them and leave them saved for the public to view them whenever they want.
In the same way, the stories or ephemeral stories of the network, allow to publish relevant information such as discounts, promotions, important events, etc. You only have to combine this strategy with others mentioned throughout this post to have a higher success rate.