Social media
How to make a video with photos and music from Facebook – Without programs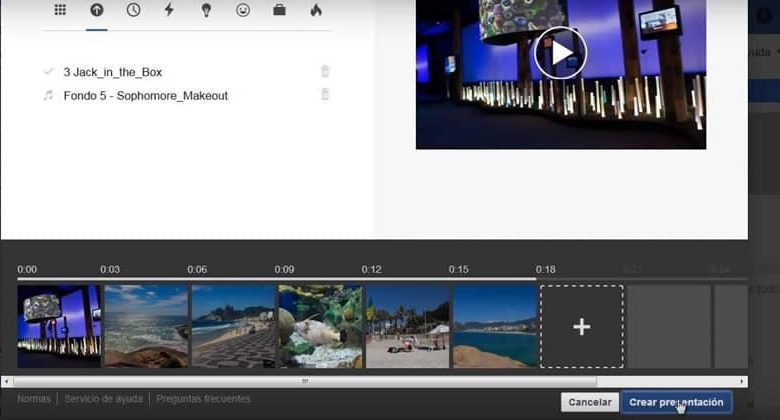 What is a social networking service?
A social network service is defined as a medium, where people can make contact with others. Generally using a web-based platform; In this type of network, people establish friendly relationships and also share common interests or activities with other users of the platform.
The success of the social network Facebook
One of the main reasons for the success of Facebook is its immediacy. Since different groups of people can communicate, regardless of the distance between the different countries of the world; through the use of chat, images, video, emails and calls (telephone or videoconference).
This social network has many curiosities ; for example you can see the mutual friends between two people on Facebook , you can also search or find a person on Facebook by their cell phone number , or even know who visits your Facebook profile . You can even monetize by creating and activating a Facebook store with Facebook Shop .
How to make a video, with photos and music from Facebook?
Video sharing is an important way to interact on social media ; Facebook developed within its platform, an option that allows you to make a video. We will do it by selecting a group of images and music from our computer, without the need to use programs. For that we will follow the following steps.
This functionality is only available for fan pages. On Facebook personal or business accounts, however anyone can have a fan page on Facebook, at no additional cost; So to begin we start by entering our Facebook account, and press the option to upload a photo or video.
A small window will open, with the title "Share a photo or video". There we will visualize several options, from which we will choose "Create presentation" ; clicking on it will bring up a window with 2 tabs (Settings and Music). In the first we can select the aspect ratio, duration of the images and the type of transition between them.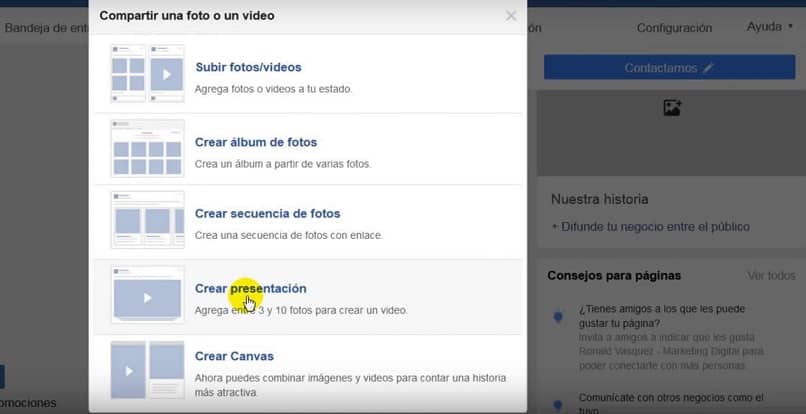 To upload the video images (between 3 and 10) we press the "Add photos" button in the lower right corner of that window; at the end of uploading your photos or images, they may not be in the order you want. To change it, you can press on the photo and drag it to the desired position, within the timeline shown below.
The timeline is a visual guide to know the order of how each photo will be displayed, with the first to appear on the far left and the last on the far right; You can delete a photo by pressing the "x" shown in its upper right border and add a new one by clicking on the "+" symbol that you see after the last photo.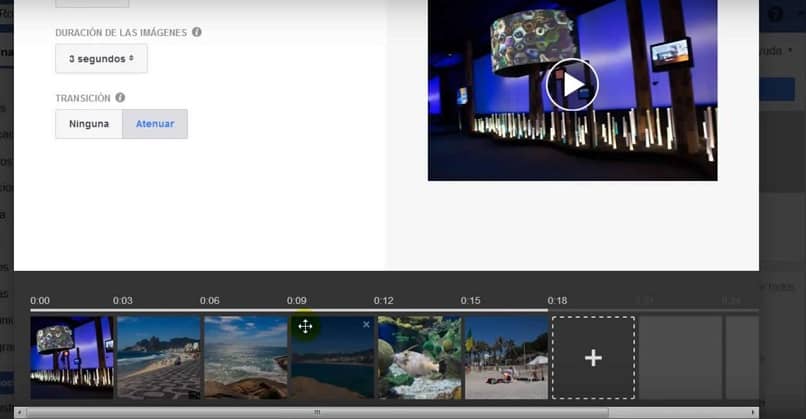 After organizing the images, all that remains is to add some background music. We can select it by clicking on the "Music" tab of the same window; We will immediately see a list of songs that Facebook offers us to choose from. If we want to include one from our computer, we just have to click on the "Upload" button at the top.
Now you just need to press the "Create presentation" button at the bottom of the window to make it public. Before it is good to know that you can put several elements: a descriptive title, a message, labels, and even a call to action button ; which helps redirect visits to a web page.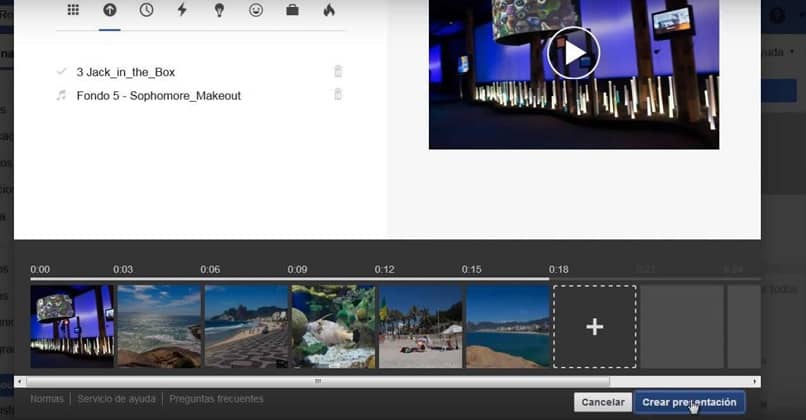 Making a video with photos and music is very easy, this Facebook utility is a fun way to share good times with your friends; It can even be an inexpensive and direct way for small businesses to share audiovisual presentations with their clients in less than 5 minutes and without programs.