Social media
How to log out of your youtube account quickly and easily? Step by step guide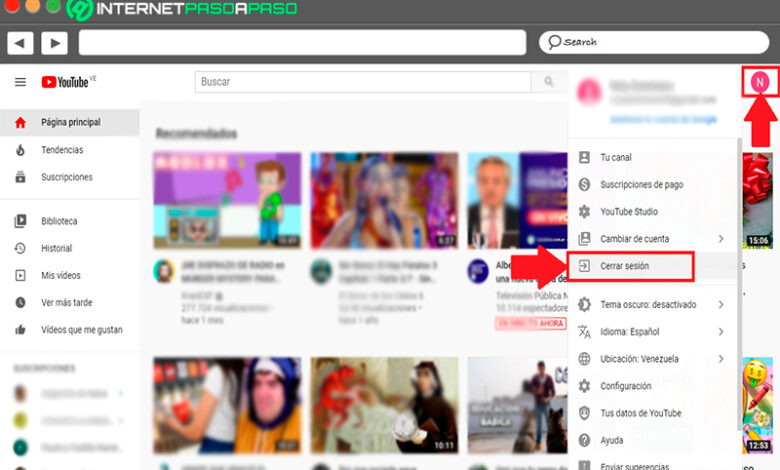 Currently most users have an account on this streaming platform, which allows each of its members to upload videos, comment , do live, among many other functions that are available there. All this has led it to become one of the number one platforms worldwide.
It should be mentioned that YouTube accounts are managed with the same Google and Gmail accounts, this means that if you already have a Google account then you can already log in and out of the video platform . However, today there are many people who still do not know how to disconnect from the platform.
Being able to close your profile every time you finish using any of your web platforms is very important, as this will guarantee security and privacy . That is why in this post we are going to explain how you can log out of the video platform in an easy and fast way, to do this, follow in detail everything that we will teach you below.
Why should I never leave my YouTube account open on any device?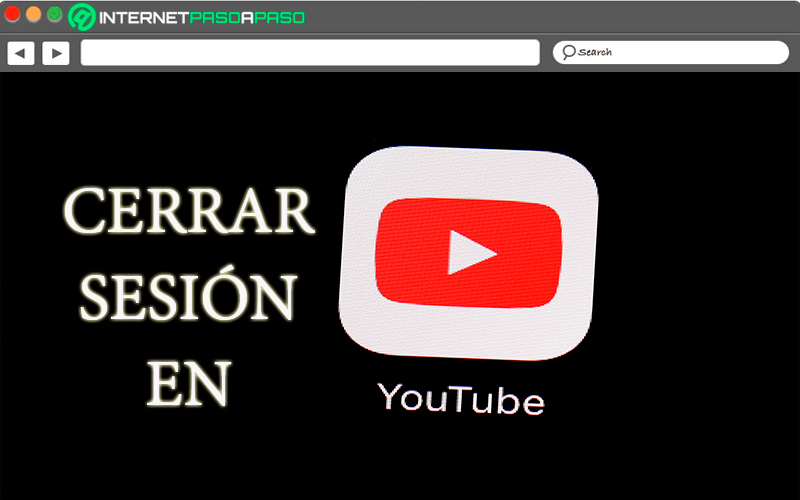 When a profile is created on any web platform, the user is given the possibility to create both a username and a password, this is done in order for that person to be the only one who has access to their profile with the aim that there can store and have all that content that is of interest to you. In the case of this streaming platform, users also have the opportunity to have their own access .
Ensuring that each of the movements made within the portal is private, preventing third parties from accessing it. You must bear in mind that if you open your account on a computer other than yours, it is very important that you log out once you finish using it. This is done with the aim that no one else can access your profile, either to  steal private data, modify everything you have stored there or they can simply upload content that you have not authorized .
Keep in mind that each YT profile has the ability to upload videos so anyone who has access to your profile can do it for you. Therefore, you must be very careful not to be leaving your profile open when you enter the platform from a computer or mobile other than yours, since both your data and your publications could be in danger.
Learn step by step how to log out of your YouTube account
Considering all the aforementioned and the importance of logging out of YouTube every time you finish using the portal, here we are going to explain what are the main steps you should take when disconnecting from your profile, keep in mind that this is a very easy and quick procedure to accomplish.
To do this, follow these instructions:
Once you are inside the YouTube portal, what you should do is select your profile photo located in the upper right part of your screen.
There you will see a list of options, in this case you must select "Close session" .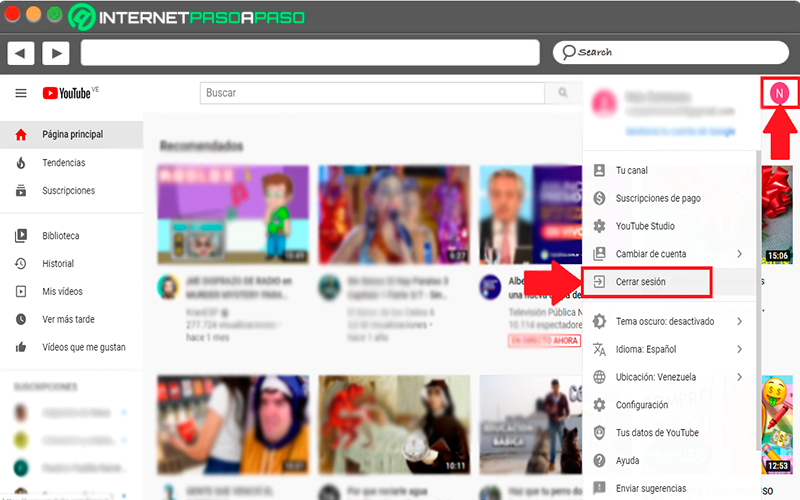 In this way you will be closing your account every time you log in to any computer.