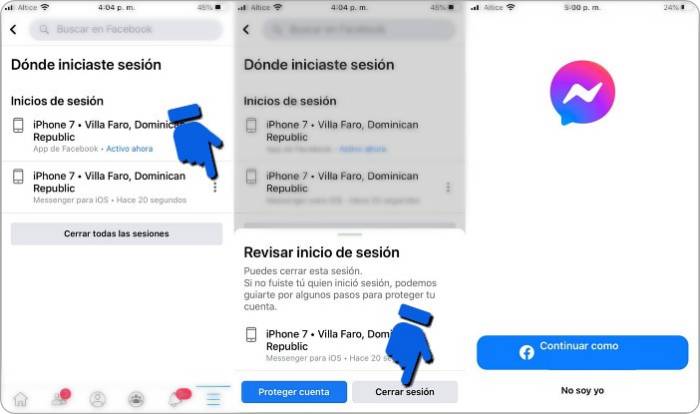 It could be that someone has access to your account without you knowing, or you just left a session open somewhere. Let's see how to remotely see where you are logged in and log out of Facebook on other devices.
Facebook stores a good chunk of your personal information, and you always want to be in control of your privacy. In addition to recommending you take steps to protect your account, you will also want to know where it is open and to be able to close Facebook on other devices.
Next we will see how you can do it, both from the Facebook website and from the mobile applications on the cell phone.
Log out of Facebook on other devices
Fortunately, Facebook tracks all the devices that your account is currently connected to. Remember that if you use the Facebook app and Messenger on your cell phone , these two sessions count separately.
It will be very easy for you to review this list of devices and log out of which you do not want to be connected:
# 1. Login to your Facebook account from the browser on your computer.
# 2. Make click the down arrow on the top right of the page and select Settings and Privacy > Settings.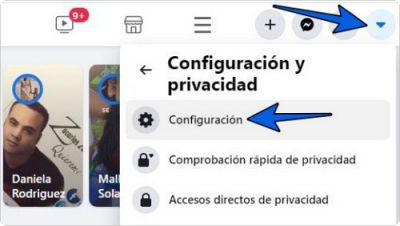 # 3. In the left column, select Security & Login.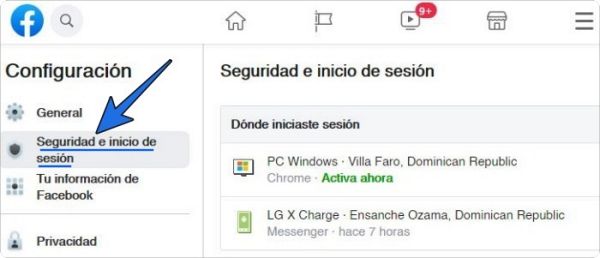 In the Where you logged in section all active sessions will be displayed. It can be on your cell phone, tablet or computer, etc.
The type of device, the browser used, the physical location of the login and the last date and time that it was active are also displayed . Hovering the mouse cursor over the location you will see the IP address of the respective connection.
The device you are currently using will be labeled " Active Now " in green.
# 4. To close Facebook on another device, click on the three vertical dots to the right of the active session and choose the Exit option .

Close Facebook on other devices from my cell phone
To log out of Facebook on other devices remotely and from your cell phone, you must follow these steps:
# 1. Open the Facebook application and go to the hamburger menu.
# 2. Scroll to the bottom of the page and choose Settings & Privacy > Settings.
# 3. Within the Security section choose Security and login.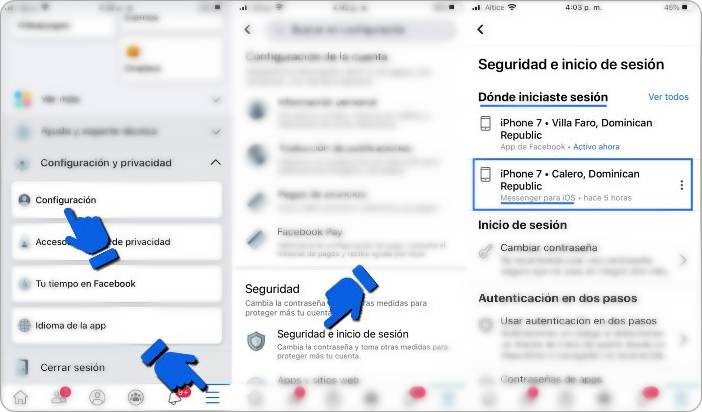 # 4. Under the section Where you started session you must press the 3-dot button next to the connection you want to terminate and choose the option Close session.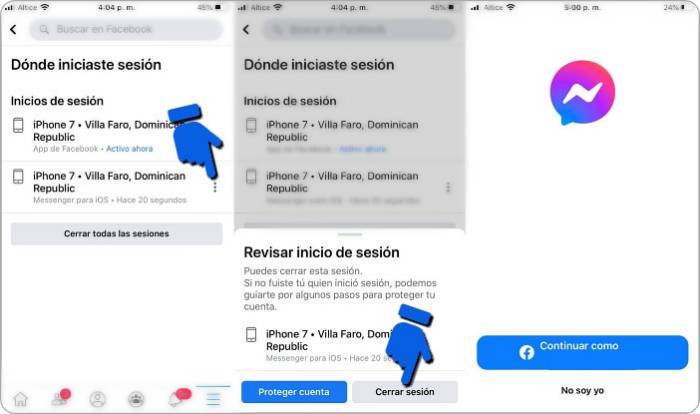 Final words
With these steps you will be able to close your Facebook on all the devices on which it is open.
If you signed in on someone else's device or in a public place and left it open, you don't want them to be able to access your account. Well, in these cases you can always log out of Facebook on other devices remotely.