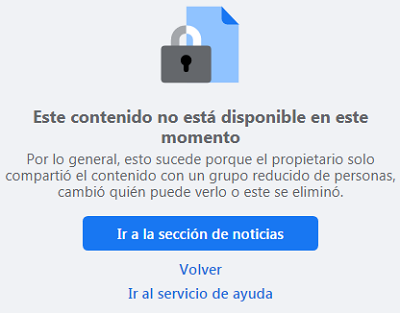 Many users have had trouble linking Facebook and Twitter without knowing why. The problem is that unfortunately sync is disabled. This problem may be related to several changes that are being made to the platforms this year. In this post, you will find all the pertinent information about the link between Facebook and Twitter, including an alternative that does work.
Automating the publications and linking the accounts of different social networks is very useful for people who do not have time to manage their profiles one by one. Although the traditional method of syncing Twitter and Facebook is disabled , it is not the only option that exists. You can also use tools that, although they are paid, include many features for managing your networks, such as Hootsuite and SEMRush.
Using digital tools for the management of RRSS
As of the current date, the function to link the publications on your Twitter or Facebook profiles has been deactivated. However, there are still other alternatives to manage publications more comfortably, such as digital tools to manage social networks.
Although most of these are paid, they offer what you need to publish your posts along with other useful analytics features for industry professionals. Here are two of the best social media management programs you can use to link your social media posts:
Hootsuite
This is an application specially created for professionals who are dedicated to managing social networks, so it has different functions in this area and is perfect for linking Facebook and Twitter posts.
In addition, it is also possible to manage Instagram, LinkedIn, Pinterest and YouTube, taking into consideration different profiles of these social networks as individual accounts. The number of profiles to link depends on the subscription plan you choose. Other notable features include advanced performance reporting and collaborations.
You can try Hootsuite for free, obtaining the Free Plan through the official page, following this link. As for the professional plan, it is considered to have affordable prices compared to other programs of this type. There are different plans that you can access, where the accounts to manage and the number of users who will use the tool vary mainly.
SEMrush
This tool has been created for Marketing professionals and involves various aspects such as advertising, content Marketing and social networks, among others. You can use the tool to make your publications at the same time on Twitter and Facebook.
Additionally, posts can be scheduled and the software even suggests ideal times to post with best performance in mind. When creating the schedule you will be able to get a preview of the publications. Additionally, as in Hootsuite, you can later obtain an analysis of the performance of your publications.
On the other hand, this is a paid program with many benefits for Marketing experts, with affordable prices. However, you can get some tools of the program for managing social networks for free, according to an official news of April 2020 (to learn more follow thislink ). If you want to try the tool, you can download it by doingclick here.
From the platform settings section (Method disabled)
The function to link these social networks through the link with which until recently it was possible to synchronize quickly is no longer available (https://www.facebook.com/twitter/ ). This method no longer works, so when you follow it, you will see the following message on the screen: " This content is not available at this time."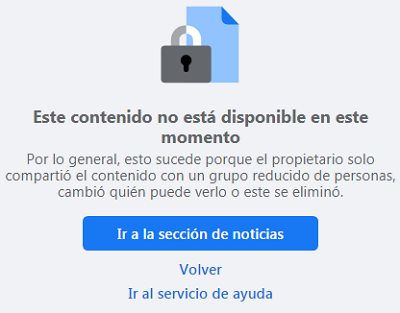 From Twitter the procedure would be to enter the configuration from your account and in the applications section link Facebook. However, it is no longer possible to find and link Facebook in this section. These are the steps that worked in the past to activate the synchronization of Facebook and Twitter, but this function is currently disabled.
On the other hand, the digital tools for managing social networks (Hootsuite and SEMRush) are specially created to facilitate the publications in several accounts to the professionals of the Marketing sector. They have been in the market for a long time so it is difficult for them to stop operating. Additionally, they have functions of the area, such as performance analysis, scheduling publications at optimal times and dates, among others.