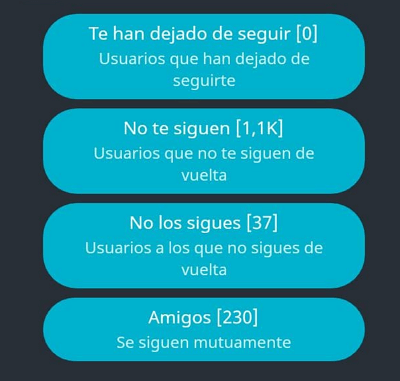 It can be difficult to know who unfollowed you on Instagram, since the platform does not have a specific tool for this. However, various third-party applications have been developed that users can take advantage of to find out who is not following them. This is very useful for those people who offer the " follow by follow " condition, so they also have the possibility of unfollowing those who do not follow them with these tools.
On the other hand, it is necessary to emphasize that with the passage of time, many of these applications have stopped working correctly. This may be due to lack of maintenance by the developers and due to the security of Instagram that is updated to prevent the influence of third parties on your system. In this sense, it will be important to take into consideration certain precautions for the use of these programs linked to your account on the social network.
Using the Unfollowers app
Knowing who unfollowed you on Instagram is very simple if you use a good application. For this reason, the operation of " Unfollowers " will be detailed, an app with a simple interface and intuitive use that has been specially designed for this purpose. To begin, you must download the app from the Play Store, if you wish you can continue using the followinglink.