Social media
How to know who sees or visits my Facebook profile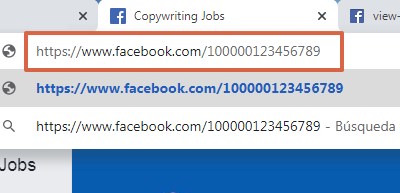 Facebook is a very broad social network, where the majority of users have at least more than one hundred connected friends. Having so many people, many wonder which friends see or visit your profile. Many are even curious to know if their ex-partner is aware of their recent activity through the platform. To find out who sees your Facebook and even how often, there are several tricks.
There are simple ways to find out who is viewing your profile, as well as slightly more complicated tricks related to the site's source code. However, it is important to take certain precautions as to which method to use when finding out who visits your profile, since there are completely false tricks and some may even represent a security risk for the information present on your computer and in your Facebook account.
Precautions
In recent years, users were frequently with a mysterious link on Facebook, through a message or on the wall of a friend, giving the feeling that this person had already tried it and had an extremely successful result.
This was a link that promised to indicate who used it, the list of people who entered their Facebook profile and, also, how many times they had done so. This hack never gave real results to the user. Likewise, these can be a security risk for you, as well as for any friend who enters the link out of curiosity.
By clicking on these messages, many times it would send you to another page full of ads, to a download link and it could even be shared on Facebook automatically, exposing all your friends to the same problem. That is why you should always avoid these kinds of unproven methods to find out who is following you on Facebook.
Trick to know who visits my profile
The most popular trick to find out who visits or views your profile can only be done through the web version of Facebook. It is about looking for the friends associated with your Facebook profile, through the source code.
With this method you can meet your friends in order of relevance. These will be the people who see your profile most often. Enter your Facebook account, access the platform by following thislink, and perform these steps:
Make sure to enter your profile, click on the tab indicated with your name.
Right click on any blank space and click " View page source code."
Press " Ctrl + F ", a bar will appear at the top of the screen.
You will need to write " friendslist " in the box, which will place you in a section of the source code close to a series of identification numbers.
Shade the list of numbers and press " Ctrl + C " to copy.
Open a Word document or any text editor you prefer and hit " Ctrl + V " to paste. In this way, you will have in order the large list of contacts who see your profile, it is assumed that the first positions are those who do it most frequently.
To finish, copy all the numbers before the -2 of each code and paste them to one side of the addresshttps://www.facebook.com/. In this way, you will know which user each code corresponds to.
Observations
Although this tutorial has been a success, this method may sometimes not work. The reason for this failure has not been identified, but it may be related to the lack of activity within the social network.
Also, certain sources indicate that the trick may be false because the friends list is a platform window that is always active. They claim that displaying the source code simply allows you to see these people in an order indicated by the Facebook algorithm.
However, they explain that what the trick shows us is the list of friends with whom you have the most interaction. This activity includes chats, reaction exchanges and profile views, so the indicated data could also show who visits your Facebook.
Taking this information into account, it is up to the user to test the trick and identify for himself if it is a good option to know who sees your Facebook. There is also another option a little easier to find out this information.
Other alternatives
Social networks