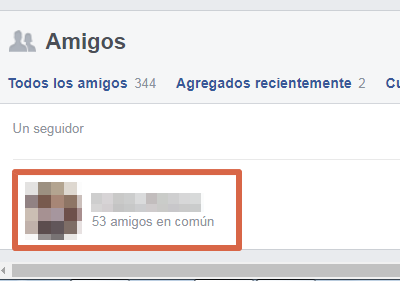 The popular social network Facebook has an option for those who have many contacts or followers. It can be said that it is a function for people with a public profile or with a lot of influence on social networks and digital media. Thanks to this, the platform offers the possibility of having both friends and those who follow him for being an important figure, without the need to share the same information with everyone.
To have followers on Facebook, it is necessary to activate this option in the account settings. Then, anyone can follow you, without having to accept or reject their friend request. Likewise, you can share information, photos and whatever you want with all your friends and followers or only with the first ones. In addition, you can always know who follows you on Facebook.
Activate or deactivate the followers option
The first thing to do is activate the Facebook function that allows you to have followers. To do this, enter your Facebook account athttps://www.facebook.com/ and follow the steps described below:
Click on the drop-down menu to access the different options. This appears as a small inverted triangle in the upper right corner of the screen.
Select " Settings."
You will have accessed the settings menu of your Facebook profile. You will be able to locate on the left side of the screen a button called " Public Publications ".
In the section Filters and tools for public publications, you will find the option " Who can follow me ".
In that area, you will see a button to change the configuration from Friends to Public, you must press it and change the configuration to " Public ".
By making this change, you will be able to have followers on your Facebook profile and not just friends. People will be able to see your posts and even follow your account activity. If you want to deactivate this option, you will only have to configure the privacy of the publication by selecting " Only friends ". That way, you revert the previous action and do not allow the option of having followers on the social network.
View your followers
If you are a person who has just made the configuration of who can follow you public, surely you will not have any follower. If you have at least one follower on Facebook, you can verify and explore their profile by following these steps:
Go to your profile.
Click on the " Friends " tab located near the profile photo and cover.
Now, you must locate the " More " tab and press it to display the options.
You must click on " Followers " to open the section where the list of these is found.
You will be able to see who follows you very easily, since all your followers and the number of them you have appear on the list . In this case, the user has very few (only one follower) as you can see in the image.
Then, to learn a little more about this person or any follower you may have, simply click on the name or photo of the user to go to their profile.
To know who follows you on Facebook you must have followers, and only those who are not your friends on the social network are called that. However, your friends on Facebook already follow you by default when they accept the friend request.