Social media
How to know who follows me on Facebook from PC and cell phone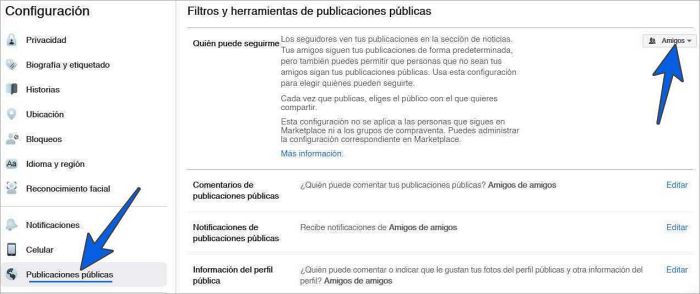 Although you can reject friend requests from strangers, on Facebook anyone can follow you without you even realizing it. If you are concerned about your privacy, one of the things to consider is knowing who is following you on Facebook.
I suppose you have asked yourself: "How do I know who follows me on Facebook?" or " How to see my followers?" Most likely, you are concerned about your privacy on the social network. But there is also the possibility that you just want to take a look and know who is following you on Facebook. Next let's see how you can do it.
See who follows me on Facebook
To see your followers, follow these steps:
Open Facebook in your browser, click on your photo to go to your profile and select the Friends tab under the cover.
In the Friends header row, at the bottom click on More, and from the menu that appears choose Followers.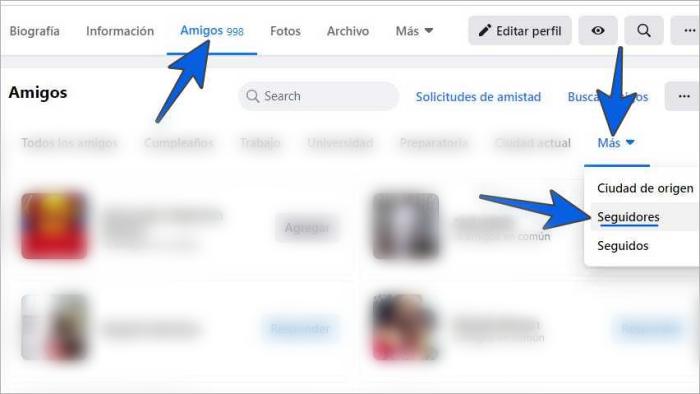 There you will be able to know who follows you on Facebook, but remember that if you do not have any follower, this option will not appear. You can still select Followed, to see the people you are following.
How to know who follows you on Facebook from your cell phone
You can also see who follows you from your mobile or cell phone from the Facebook application as follows:
Open the Facebook application on your Android cell phone, iPhone or tablet and click on your profile photo to go to your biography.
Under your basic information, click on the number of followers and you will see a list of all the people who are following you.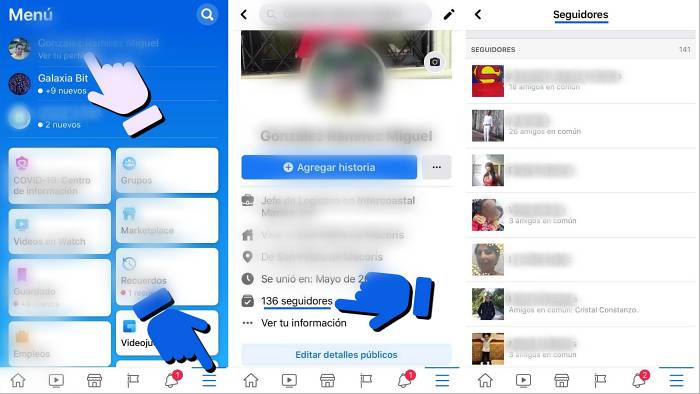 Delete Facebook followers
To remove followers on Facebook you must block them, and then unblock them, if you wish:
Go to your list of followers, as indicated in the sections above, and click or tap on the follower you want to remove.
Then click on the 3-dot button below the cover and choose the Block option .
Then, in the confirmation window that appears, click or tap on Confirm.
That will remove that person from your follower list, and as we said, you can unblock them immediately or whenever you want. You can do the same with all the other followers that you want to delete.
Avoid being followed by strangers
You can change your Facebook settings to avoid strangers and that only people you accept as friends can follow you:
Please click on the down arrow in the upper right corner of the Facebook page and select Settings and Privacy > Settings.
In the left column, scroll down and select Public Posts, and on the right, in the Who can follow me section , click the drop-down button and select Friends.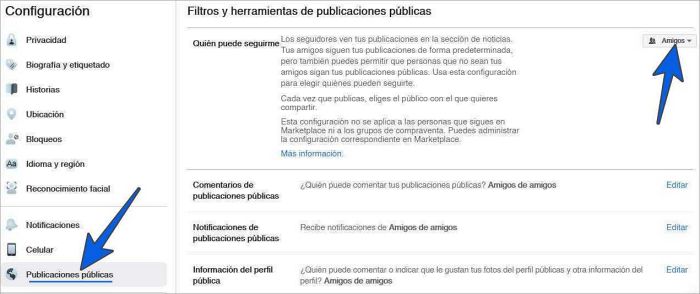 That way only your friends can follow you. Now you will not be exposed to being followed by strangers. In fact, all the followers you have other than your friends will be removed.
Conclution
Many people you do not know can follow you and see what you post, even without you noticing. This is why from time to time you should take a look at your follower list. Friends follow us by default, but anyone can also follow us without being your friend.
Sometimes it can be worrying that they are following me and I don't even know it. That is why it is good to know who follows me on Facebook and with this guide you can do the same.