Social media
How to know the ip address of youtube and any other website on the internet? Step by step guide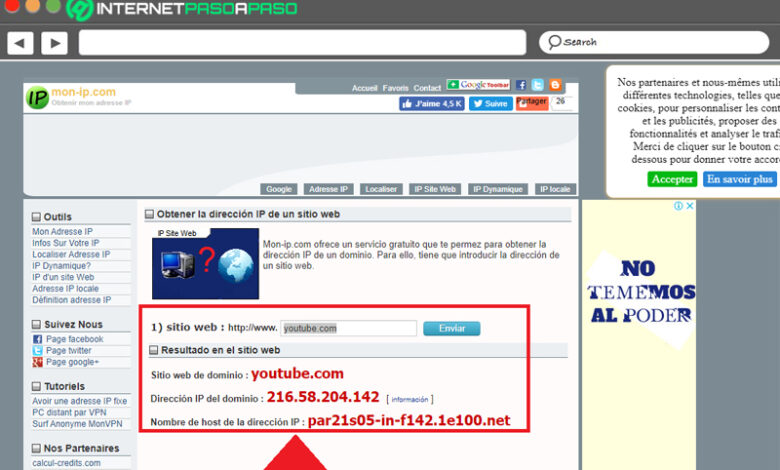 The IP address has become a unique online network identifier, where each of the world's computers has its own IP . This is what allows these computers to be able to access the network and identify themselves in the correct way .
However, this address can have some consequences, which is why it is important to know the IP addresses of the different websites that we visit, especially if we access them frequently.
In the case of platforms like YouTube, they usually use different servers for incoming requests, this means that this domain has more than one IP address. This will vary depending on the time and place where the person is connecting. With this in mind, it is important to know which IP address is being used and thus have better control and greater security .
YouTube IP addresses and their ranges
The YouTube platform is characterized by handling different servers that are responsible for taking all incoming requests, all this indicates that the website's domain has different IP addresses and ranges . Therefore, here we are going to show you which are each of them with which you can enter the video portal without having to enter the YouTube web address.
These addresses are as follows:
208.65.153.238
208.65.153.251
208.65.153.253
208.117.236.69
Keep in mind that with each of them you can enter this portal simply by writing it after "https: //", that is, it will look like this: "https: // 208.65.153.238".
It is important to mention that these addresses do not always work, in many cases they do not send you directly to the portal, but rather to the Google search engine. All this is related to what is shared hosting, that is, Google also makes use of these servers to offer other of its products.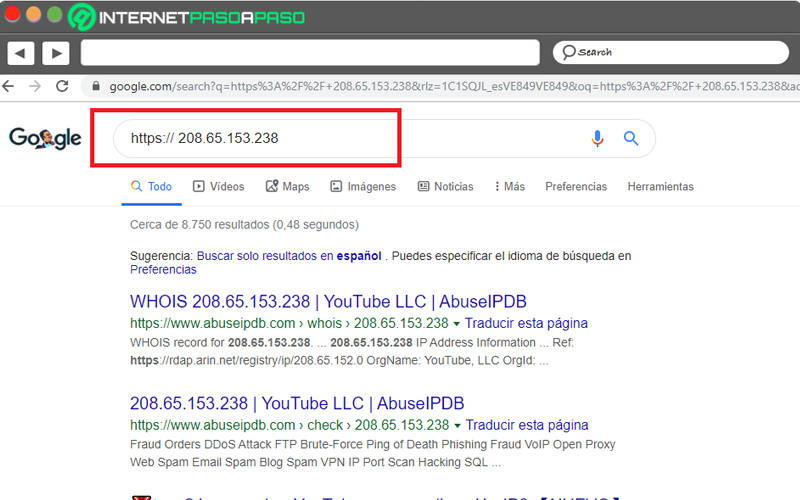 In general, these types of errors are very common in these cases, since when entering the IP number some type of error or a blank page is thrown . This is because said address not only saves a single website, this makes the server not know which site is going to load with said request .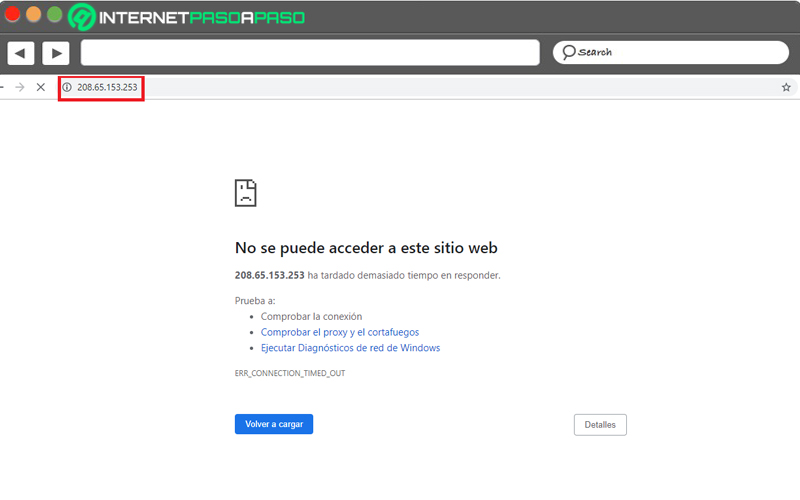 On the other hand, we also find the different ranges that this website has or also known as the blocks . These ranges are what supports a large and growing network of web servers. Therefore, here we are going to show you which of them belong to YouTube:
199.223.232.0 – 199.223.239.255
207.223.160.0 – 207.223.175.255
208.65.152.0 – 208.65.155.255
208.117.224.0 – 208.117.255.255
209.85.128.0 – 209.85.255.255
216.58.192.0 – 216.58.223.255
216.239.32.0 – 216.239.63.255
These ranges are necessary mainly when a network administrator wants to restrict access to that page. This means that if the network administrator wants to block access to YouTube, he must block each of these ranges if the router allows it.
Why do I need to know the IP address of YouTube or another website?
IP addresses have become one of the most important tools today, especially when it comes to security and privacy . This is how they allow locating millions of digital devices that are connected to an Internet network to be identified and differentiated from the rest.
All this is very similar to those cases where you need someone else's email to send you a letter, in these cases the computer needs your IP address to be able to communicate with other computers . That is why today all websites have the Internet protocol, which allows them to reach millions of users around the world.
It is important to mention that, in the case of YouTube, its IP address has been blocked in many countries, preventing users from accessing the platform. In the case of the website, it has different Internet protocols that allow access to users . In addition, every time a user makes use of the platform and leaves a comment, their IP addresses are recorded on the page. The same happens with the other web platforms.
However, most of these protocols end up being private and cannot be accessed by ordinary users. But, being able to know the different addresses that a website has is very important, since it will offer you different ways to access it.
Steps to know the IP of the YouTube search engine and any other portal
The IP address is the network identifier that allows each of the devices to access the network, this is done through an identification that must be done correctly. This is mostly done for security and administration issues.
Taking this into account, it is very important that the Internet protocols of the different websites that we visit can be known to allow or not access to it. For this, here we explain the different methods that we can carry out to carry this out.
Using the ping command
The first method that we present to you is with the ping command, with which you can begin to know the Internet protocol of a domain or web page that you visit.
To do this, follow each of these steps:
The first thing will be to press on the "Start button" and there you write "cmd" and press the "Enter" key .
Then the "Command Prompt" will open .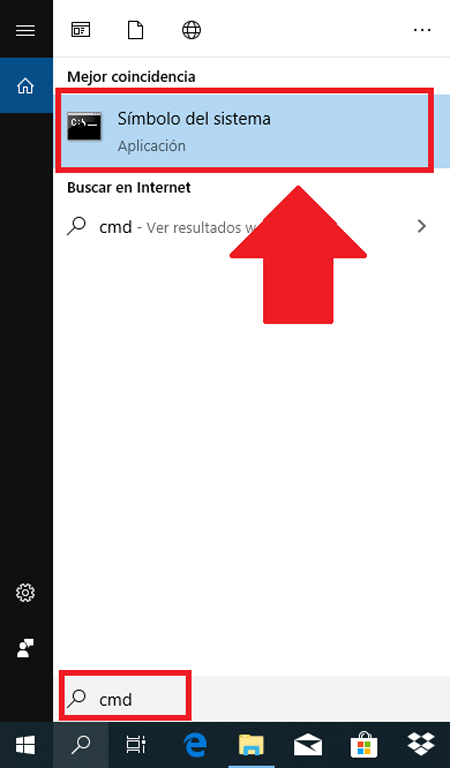 Now in the window that opens you must execute the following command: ping google.com
Keep in mind that google.com can be replaced by the domain you want, therefore, it can also be youtube.com, Facebook.com. among others. All this will give you a result similar to the following :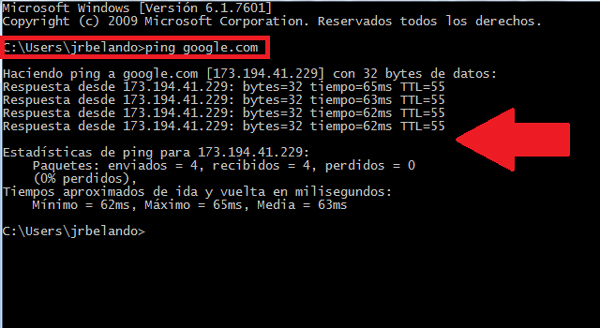 In the previous image you can see a part of the text that indicates the following :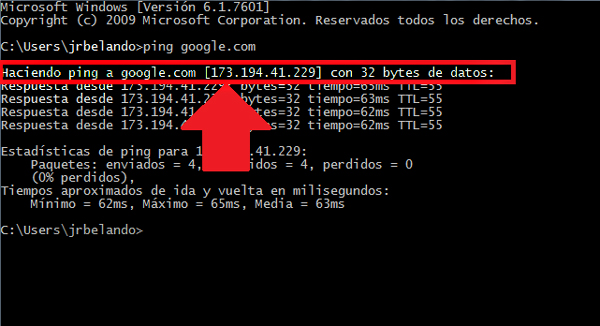 The address that appears in brackets will be the IP address we are looking for.
Using the nslookup command
The second method that we present is to use the nslookup tool, this command will allow you to know the IP of those websites that you visit frequently.
To do this, follow these steps:
The procedure is very similar to the previous one, again we enter the "Start" button and type "cmd" and press the "Enter" key .
In the command prompt window we are going to write the following command: nslookup google.com
Keep in mind that the name of google.com can be changed to the domain you want, such as Facebook.com, Youtube.com, Gmail.com, among others.
Once you have typed the nslookup google.com command, the following result will be shown: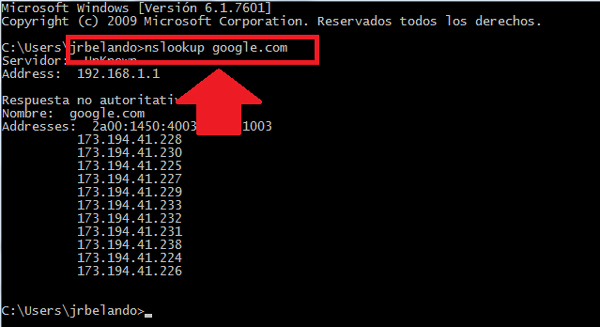 In the previous image we can see that the google.com domain is associated with different IP addresses . This is because this website uses different servers just like the YouTube website , as explained above.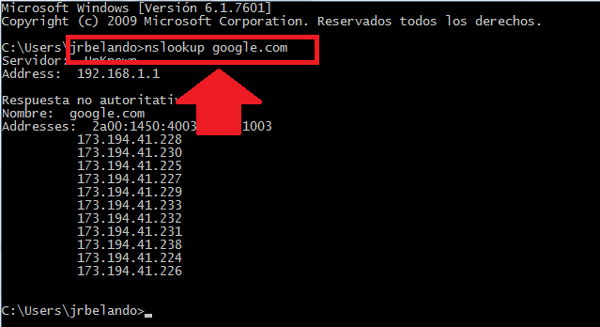 With Online tools
Finally, we can also begin to know the IPs of the different web pages through an online tool. It is important to mention that there are currently different websites specialized in these processes . With this in mind, here we will teach you how to use the Mon-ip.com website, with which you will be able to know the Internet protocol of the domains you want .
Enter Mon-ip.com from your preferred browser.
On the main page of Mon-ip you will find a search bar where you will have to paste the web address to which you want to know the IP and click on "Send".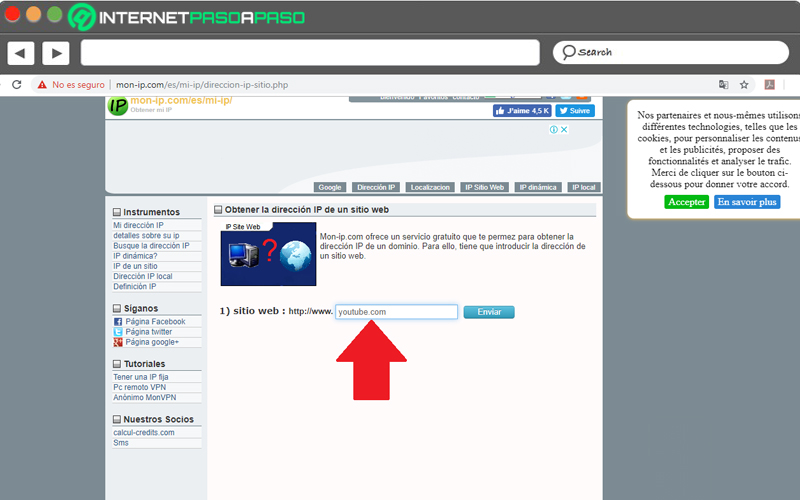 Then a new window will appear with all the information you were looking for. This is how the name of the website, the IP address and the host name of the IP address will appear here .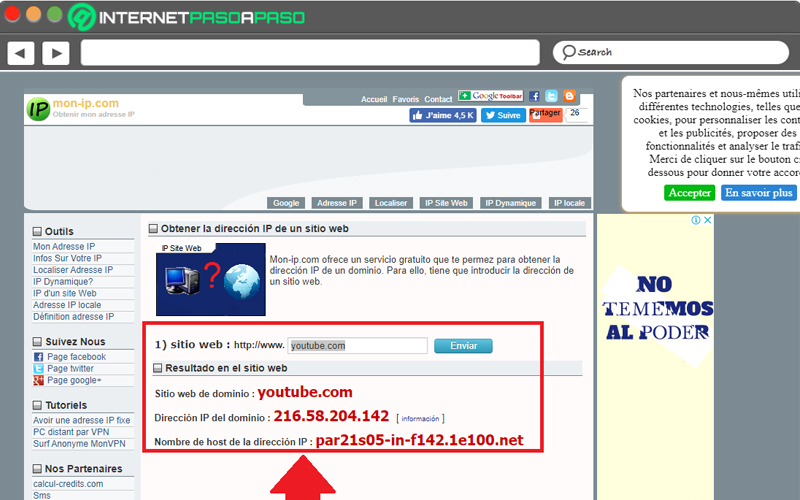 With these three simple steps we can begin to know the Internet protocol of those websites that we want. A simple and free way to start doing this type of process from your computer.