Social media
How to know if to user has blocked you on twitter? Step by step guide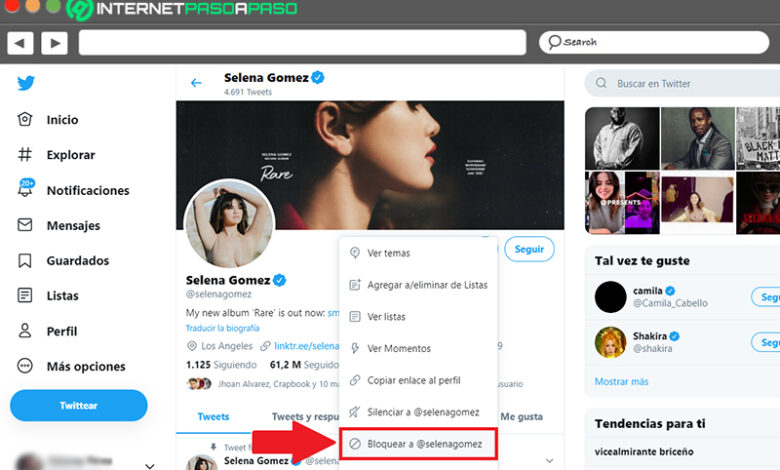 Today, Twitter is one of the most used social networks worldwide . Which is defined as a two-way communication service with which it is possible to share information of various types in a simple, fast and free way . Taking into account that, mainly, it serves to obtain information immediately in headline format.
Consequently, it is a platform characterized by its immediacy, simplicity, universality and brevity . Thanks to this and all its other advantages, Twitter currently has more than 145 million active users, who enjoy various tools to manage and control their experience to the maximum .
One of those tools is based on the possibility of blocking another user from the social network . This being, an option that helps people to restrict certain accounts to prevent them from contacting them and seeing their updates . But is it possible to know when a person has blocked you on Twitter? Here, we present the most common signs .
Know the clearest signs that other users have blocked you on Twitter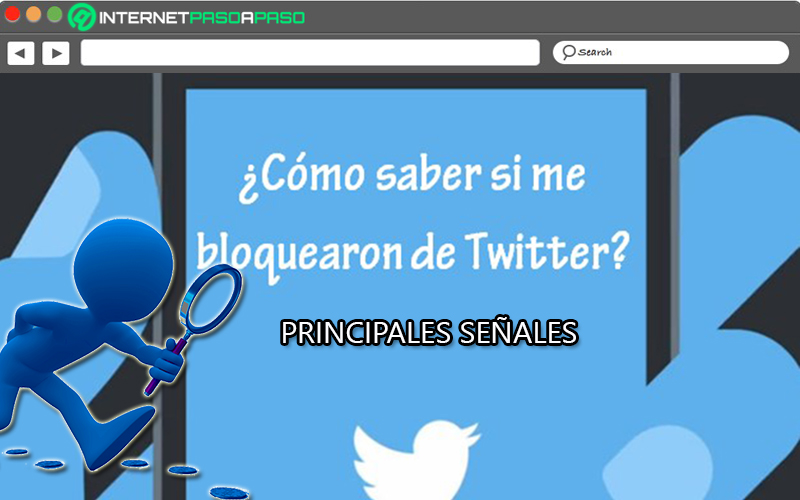 At a global level, the fact of being able to block a user on a social network is completely advantageous for people . Since, in view of the fact that these platforms are classified as an indiscreet window, it is considered very useful to prevent the access of some people to certain profiles in order to acquire greater privacy and security .
However, when the user is in the other part of the story and is blocked by a certain member of the site, he cannot treasure any benefits. Since, automatically, you will lose access to communication with the person in question .
But, as in the case of Twitter, it is not so easy to know if you have been blocked, it is valuable to know the clearest signs of this:
A message on your profile
To find out if a user has blocked you from Twitter, the first step to follow is to visit their profile to be able to check it. Given that, in general, when this happens, a message is displayed on the portal of the account in question that informs you that they have restricted you from there and, in effect, you will not be able to read their tweets .
This message basically indicates the following: "You are blocked. Can't see or follow Tweets . "
Search other users' followed list
Although it is a very manual trick , it certainly works to find out if a person has blocked you from their Twitter account . Which, consists of looking for the member who blocked you within the followers or "following" of another person who has it in their profile .
For this, you simply have to access the profile of the account of the friend in common between the two and enter their list of followers and follow them. In case it is in that list, you will be able to enter its profile and verify that it has blocked you .
It is no longer on your follower list
Another thing you have to do to suspect that a Twitter user has blocked you is to check your list of followers, if before the person followed you on the social network .
Thus, if it is not already there or in your list of followed, probably you have you locked so that you do not see what you post .
Find via URL the profile that has blocked you
If you cannot find the user from the search bar on the platform and you want to continue checking that they have blocked you, you can also proceed to locate the user through the URL of the site . Which works perfectly to find a specific person who has blocked you .
In this sense, the trick is to enter your account on the platform and go to the Twitter URL at the top of the browser. From there, proceed to enter the username of the person in question without the corresponding at sign or, by following the following format: "www.twitter.com/username" .
That way, you will find an account that has you restricted, solely and exclusively.
Learn step by step how to block any user on Twitter
If you want to block the same Twitter user that blocked your account or you want to restrict access to your profile of any other member of the social network, you can do so with complete freedom .
However, you may wonder what are the steps to do it correctly and that is why, we teach you in detail to carry it out through mobile and computer.
Let's see below the steps to follow:
On mobile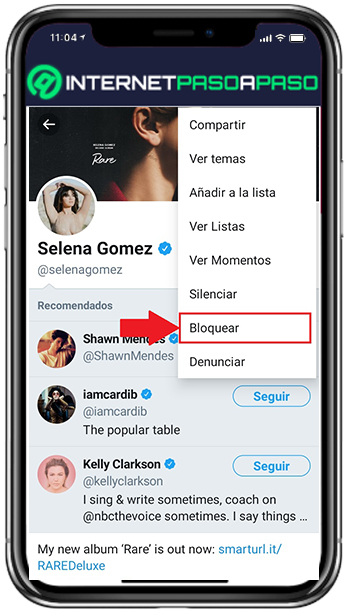 Today, most people prefer to manage their social media profiles through their smartphone, for convenience and simplicity .
Consequently, we begin by explaining the steps you have to follow to block a certain Twitter user from your mobile:
Directly from the mobile app of this social platform, proceed to open your account with the data correctly .
Once you log in to your account, using the search icon at the bottom of the Home screen, search for the user you want to block . This, you can also run it through your profile, in the following or followers list .
Now, go to the profile of the person in question and press the options menu that is in the upper corner of the screen (with a three-dot icon).
There, select the "Block" option .
To conclude, confirm the action by clicking on "Block" again and you're done.
In the web
Now, if you are one of the users who chooses to manage their Twitter account from its web version and specifically with the computer, we will also teach you how you can block a certain profile on this site in a satisfactory way.
Taking into account that, it is very similar to the process specified above: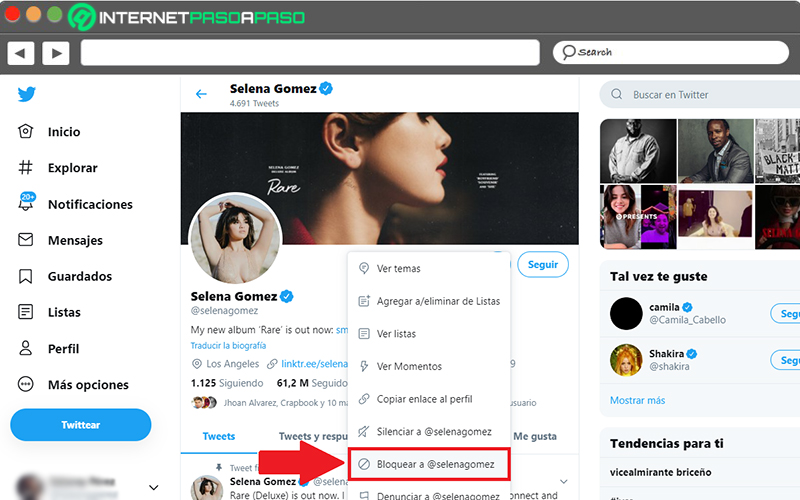 Using your preferred web browser, search for the official Twitter website and access your account with the corresponding data .
Then, in the Home section, go to the upper right corner of the panel and search for the user you want to permanently block . Although, this can also be carried out through your profile, from the list of followed or followers .
When you locate the person in question, you have to access their profile and click on the three-dot icon that is right next to the "Following" or "Follow" button .
Finally, once the options menu is displayed, click on "Block @username" . To confirm the action, you simply have to select the "Block" button again.