Social media
How to know and see the list of the groups I am in on Facebook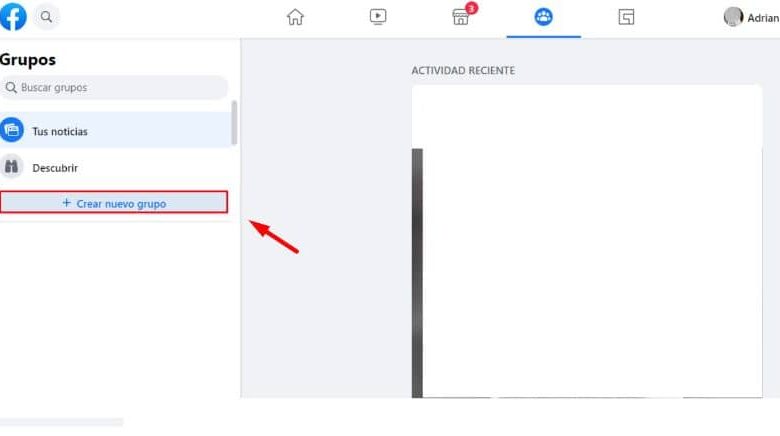 It should be noted that over time this network has innovated with new options and tools that allow users to do multiple things, including creating and deleting Facebook groups. Which are very useful and entertaining at the same time. But, nevertheless, some people do not know where to get or see the list of groups that you are in.
If this is your case, then we have the solution for you. Since we will explain step by step how to see the list of groups in which you appear. The best thing is that it does not require major procedures or complications.
How do I know and see which groups I am in on Facebook?
Facebook groups have become a huge trend in recent years. And it is that from them we can interact with other users, upload any publication, participate and make the other people who make up the group also participate by sharing publications in Facebook groups from the cell phone or the PC.
In such a way that the creation of groups on Facebook every day increases more. Becoming more used, even than the Facebook Fan Pages. It is also very common to follow different groups on this social network. However, some users when they want to see the list of the groups they follow do not know how to do it.
And without a doubt, this is very important, because in this way we can access any of these groups and see the information they have published or you can also stop following them, deactivate and stop receiving group notifications and even leave a Facebook group . After knowing this, surely you are wondering, but how do I see the groups I am in? So below I will show you step by step how to do it.
Steps to see the groups I'm in on Facebook
Login to your Facebook account
Once you are on the home page, you must go to the upper left and look in the options to get the groups tab. We click on this option
He immediately sees all the information regarding the groups, both as suggestions for you, as the groups of which you are an administrator and the groups in which you are.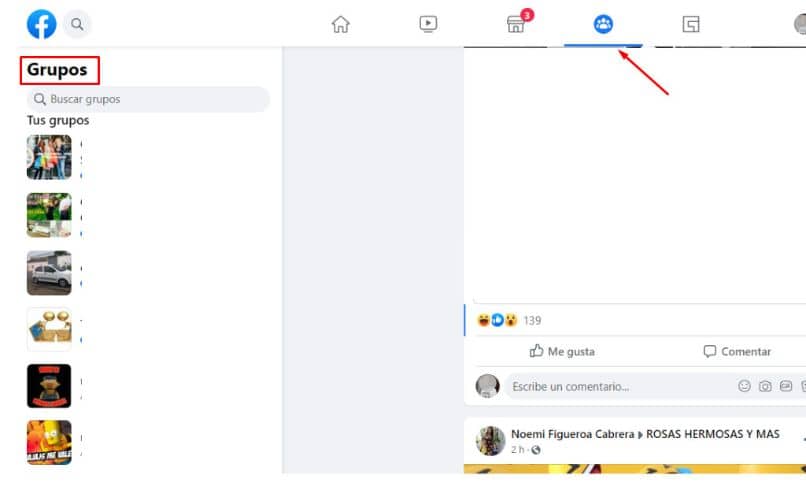 Look for the option of Groups to which you belong and then, click on see more and a list of each of the groups will quickly appear.
Then you can select any of them and go to the profile and see their posts or whatever you want.
Without a doubt, this alternative is very useful to know which groups you use, which ones you really like and you can also discard those that are not important to you.
Create groups on Facebook
Facebook offers us a very easy-to-use platform, in which creating a group is really simple. Since it will only be enough to make a few clicks and you will be able to enjoy this relevant option. If you want to have your own Facebook group, where you are the administrator, what you have to do is the following:
Login to Facebook
On the home page, you should go to the Groups category (on the left side)
Click Groups and then select the Create Group button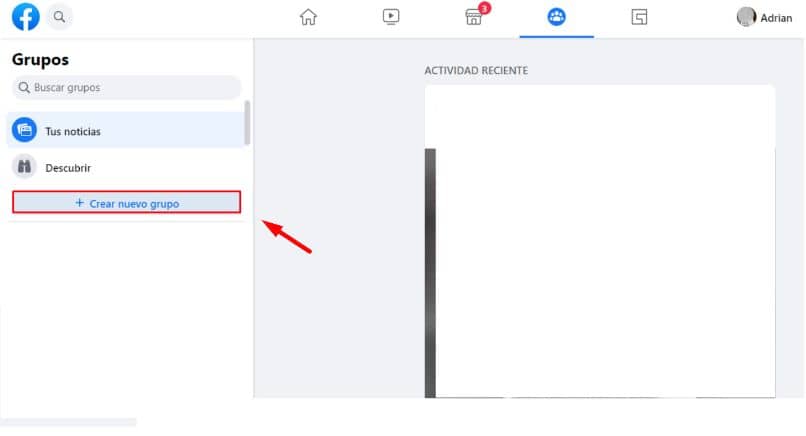 Next, two fields appear, in which you can put the name that will be assigned to the group and in the other box, you must put the name of the people you want to add to your group.
Finally, click on Create and you have finished the process.
Finally, we hope this post has helped you. However, we would like to know your opinion . Have you been able to see the Facebook groups to which you belong, easily? Do you consider this Facebook option useful? Leave us your answers in the comments.