Social media
How to integrate slack with google drive and google calendar to improve the tool? Step by step guide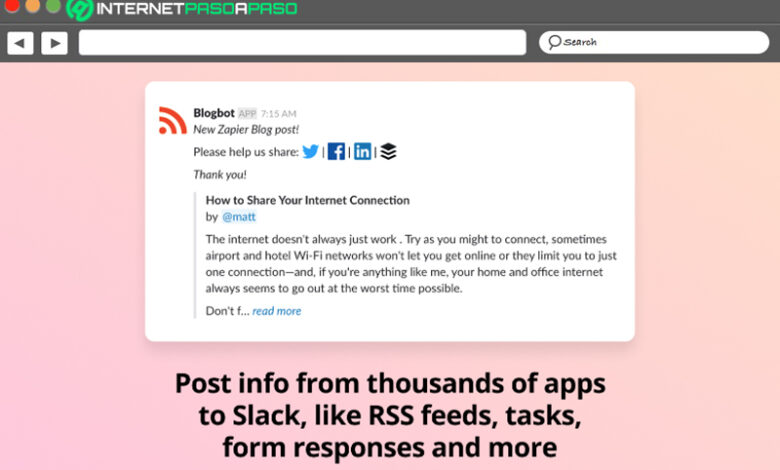 Currently, Slack is considered one of the most powerful tools that companies and organizations have worldwide, to improve the work connections of their members. Since, just as this platform facilitates inclusion among them, it also optimizes communication processes and promotes better teamwork .
As if that were not enough, it is a service that allows the use of external tools with the aim that each user can adjust the experience to their requirements and with that, do an excellent job. Reason why, it allows to connect the workspaces with Google Drive and Google Calendar .
Thanks to this, people who make use of Slack will be able to benefit from the advantages that we will mention below. Therefore, it is interesting to know how to integrate Google Drive and Google Calendar to your account and that, we will teach you in this post.
What are the benefits of integrating Google Drive and Google Calendar in Slack?
While it is true, Google Drive refers to an Internet data storage service that was introduced by Google in 2012 and supports file hosting for free.
Therefore, thanks to this tool, users can create folders to save any type of information and even modify documents online, create forms and edit images. For its part, Google Calendar works as a totally free electronic agenda and / or calendar that was also developed by Google.
Therefore, through it, users have the ability to quickly schedule their meetings and events, as well as receive personalized reminders and share agendas with other people. However, given the usefulness of both tools, Slack allows their integration in workspaces in order to provide an optimal user experience and provide brands, companies or organizations with the greatest possible efficiency in the development of their projects.
Taking into account that, basically, both Google Drive and Google Calendar in Slack guarantee notable benefits that are:
Advantages of integrating Slack with Google Drive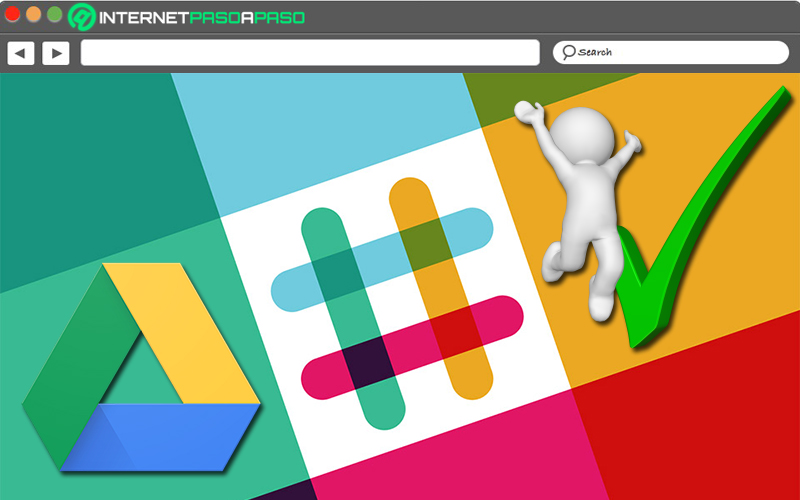 You have the option to share files and access them directly from your workspace .
It is very easy to connect your Google Drive account to Slack, as it supports two easy methods to execute.
From Slack, in conjunction with Drive, you can freely choose the type of file you want to create .
For security or confidentiality reasons, you have the ability to adjust the permissions of Google Drive files that you share in Slack . To do this, define if some members do not have access to edit, view or add comments.
To ensure efficiency, Google Drive will notify you in Slack if a user has added a comment to your files so that you can reply from your workspace.
Depending on your requirements, you can turn Google Drive app notifications on or off in Slack at any time.
You can also set which updates you will receive in Slack for a specific file in Google Drive, if you wish.
Advantages of integrating Slack with Google Calendar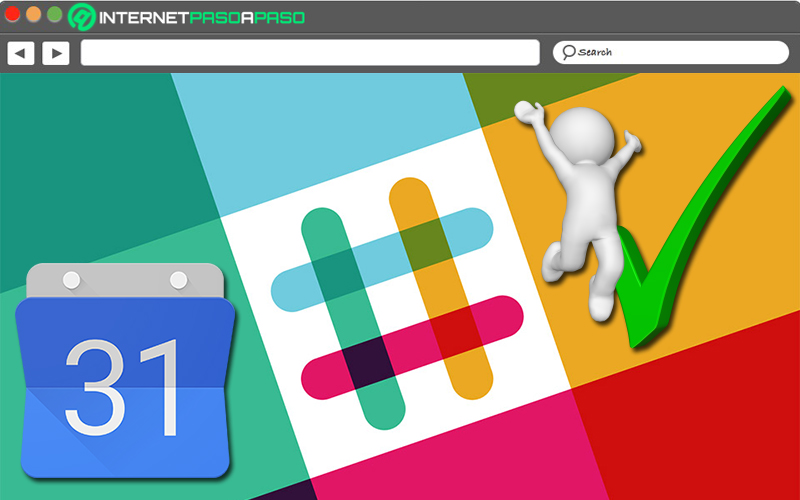 It is ideal so that you and your work team can organize in the best way to achieve the established objectives.
If you connect Google Calendar to your workspace in Slack, it will be easier to keep up with notifications and reminders of events or meetings to increase your responsibility.
It is a useful tool for scheduling meetings, inviting people, and sharing meeting invitations in conversations directly from Google Calendar .
Luckily, it is very simple to connect your Google Calendar to Slack, once that application is installed in your workspace.
It provides much more convenience to establish connections with other Slack users, since invitees can reply to your Google Calendar event from the same message or from their own calendars.
If there are overlapping events on your calendar, Slack will automatically set your status to match the event that starts earlier or the longest .
Learn step by step how to integrate Google Drive and Google Calendar into your Slack workspace
In case you want to integrate Google Drive and / or Google Calendar into your Slack workspace, you need to know how to install each tool and connect it to your account in order to start enjoying their services.
That is why, below, we explain step by step what you have to do to integrate each of these tools and improve your user experience:
Steps to connect a Google Drive account to Slack
First of all, it should be noted that all the files that you add from Google Drive to Slack can be searched on this platform, but they will not be stored in your workspace because they will continue to be saved in Drive, by default.
So, without further ado, we tell you what you should do: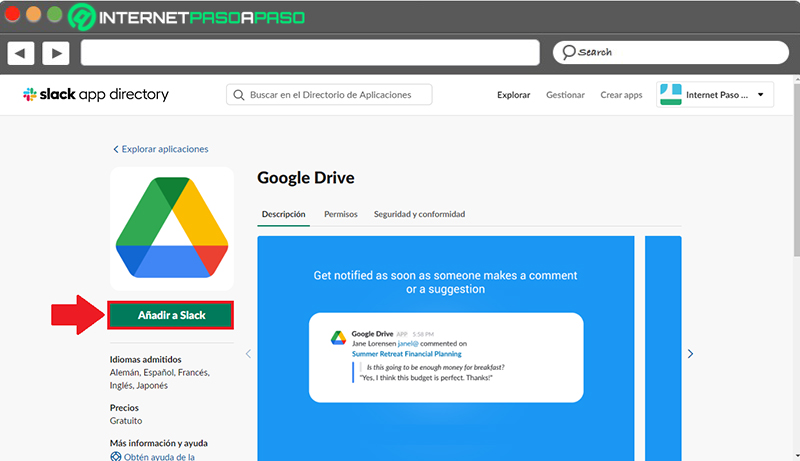 First of all, you have to visit the Google Drive page in the Slack App Directory. To access this directory through the desktop version, you have to click on "More" in the left sidebar, select "Applications" and then click on "Applications Directory" from the upper right corner.
Once you locate Google Drive and click on said tool, it is time to press the button that says "Add to Slack . "
Next, click on "Add the Google Drive application" and to confirm the action, click on "Allow" in the next window that they show you.
After that, select "Authenticate your Google Drive account" and choose the Google account that you want to connect to your Slack workspace .
After doing all of the above, just click on "Allow" and you're done.
However, instead of doing it this way, you can also choose to connect your Google Drive account to Slack by sharing a Drive link on the platform .
Which is done as follows:
In this case, start by pasting a link to a file that you want to share, within the direct message or channel field.
Then, to share the link in question, proceed to send the aforementioned message .
Later, in a conversation message that is only visible to you, Slackbot will ask you if you want to connect your Google Drive account .
When you get the question in question, you have to click on "Connect" to follow each of the prompts in order to grant Google Drive access to your Slack account .
Steps to connect a Google Calendar account to Slack
Of course, to add and use the Google Calendar app in the Slack workbench , the user has to install the app in their workspace and then connect their calendars.
Therefore, we begin by explaining what you have to do to install Google Calendar in Slack: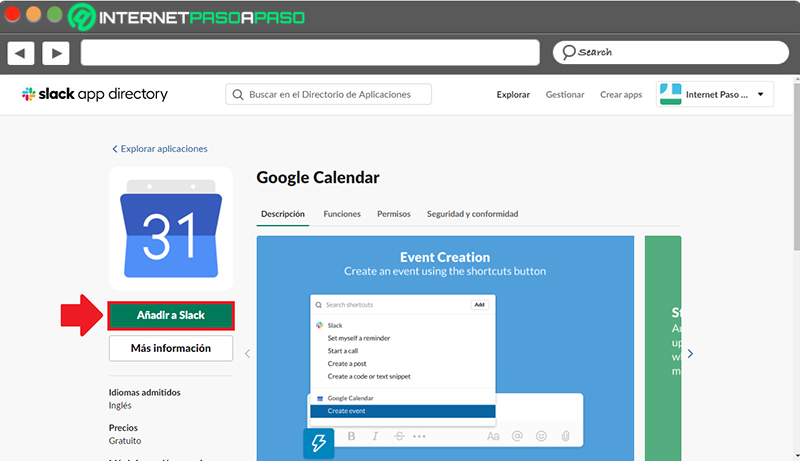 As we explained in the previous case, you must enter the Slack Applications Directory . To do this, go to the Applications section and there, click on the button that says "Applications directory" .
Next, proceed to search for Google Calendar or Google Calendar, through "Explore" . Once you locate it, click on the result.
After that, it's time to click the button that says "Add to Slack . "
Next, to grant the relevant access to this tool, you have to click on "Allow" from the next window that they present to you.
Now, proceed to select the Google account from which you want to connect this service with Slack.
Once this is done, you must grant Slack the permissions to access your Google account . This, just by clicking on "Allow" .
Finally, if the platform asks you, you have to click on "Open Slack" to return to your workspace.
Now, when you have the Google Calendar application installed within your Slack workspace , it's time to proceed to connect your calendar .
Next, we show you how to do it from your computer and through your mobile device:
Through your computer
Directly from the left sidebar, at the top, click on "More" to find the "Applications" option and select it.
After that, in the indicated section, you have to search and choose Google Calendar in order to open the tool.
Third, through the "Home" tab of said application, click on "Connect an account" and thus, follow all the prompts.
Finally, to return to your workspace, simply click on "Open Slack . "
From a mobile device
Log into your account using the Slack mobile app, either on your Android device, on your iPhone or iPad.
Now, on the main screen, tap on the "Home" tab from the bottom of the panel.
Then, at the top of the screen, click on "Go to" and search for "Google Calendar" using that search bar.
To open the application, press Google Calendar in the results obtained.
Next, in the Home tab of the application, you have to click on "Connect calendar" and follow each of the necessary steps.
To conclude, you have to tap on "Done" .
List of the best external apps that you can link with Slack to enhance the tool and be more productive
As well as how it is possible to integrate Slack with Google Drive and Google Calendar for a more efficient experience, the service also gives you the possibility to link your workspace with other external tools . Reason why, there are more than 2,200 apps available in the platform's Applications Directory .
Thanks to this, Slack allows you to acquire more productivity, power and ease to achieve your established goals . Given that, it allows you to solve your tasks more quickly, gives a great boost to your projects, eliminates obstacles in communication, provides more agility for decision-making and generates much more comfort.
However, as there are many options, we will simply specify 5 of the best of all so that you do not hesitate to use them:
Slack for Gmail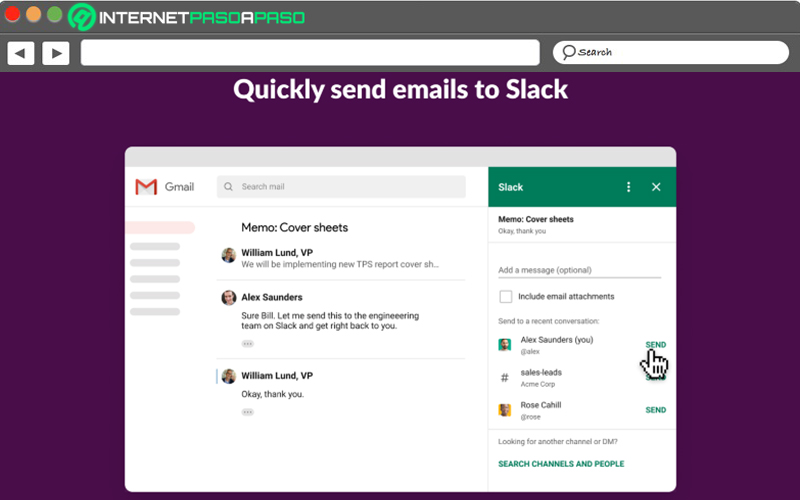 This is a Slack plugin that has the ability to make your conversations go a long way by adding the context of an email to a direct message or channel on the platform . In this way, you can choose to include a standard message and add attachments next to the email in question to share them.
Thus, Gmail in conjunction with Slack allows you to discuss certain topics more quickly, share relevant information and use different content to optimize communications with each other and even with your company's customers . Regarding its operation, we highlight that, you only have to install the tool, open the email, choose the Slack icon and select the channel or user to forward emails or include attachments. Valuing that, it supports up to 30 MB per email with a maximum of 20 attachments .
Zoom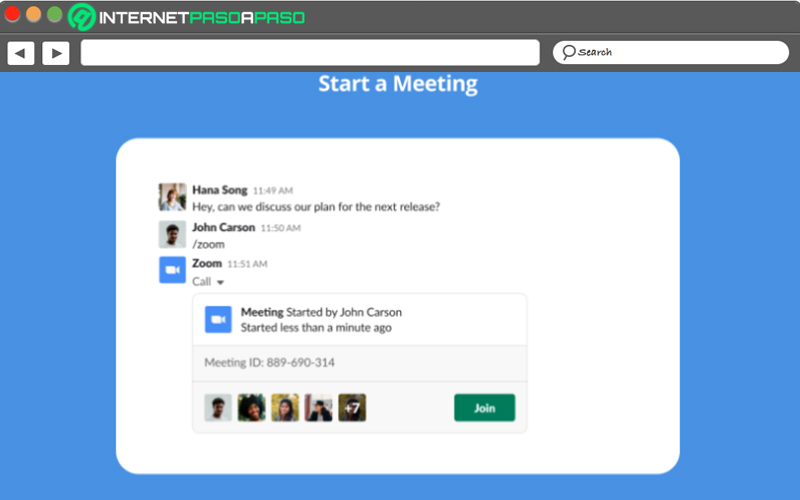 This is a recognized video calling application that facilitates the execution of virtual meetings through any device (computers, smartphones and tablets) and is based on the cloud.
Thanks to that, through its integration with Slack, it allows workers to videoconference in real time from any channel, private group or direct message in a simple and free way. In that sense, this tool is distinguished by providing optimal video quality along with totally clear audio .
In addition to that, it stands out for being an application that companies or organizations linked to Slack can use in a centralized way to implement continuous, efficient and trained communication between all members of a workspace. Now, in terms of its operation, we highlight that the phone icon it contains allows you to connect with other users through voice or video calls within Slack ; so, it is very easy to use Zoom on this platform.
Salesforce.com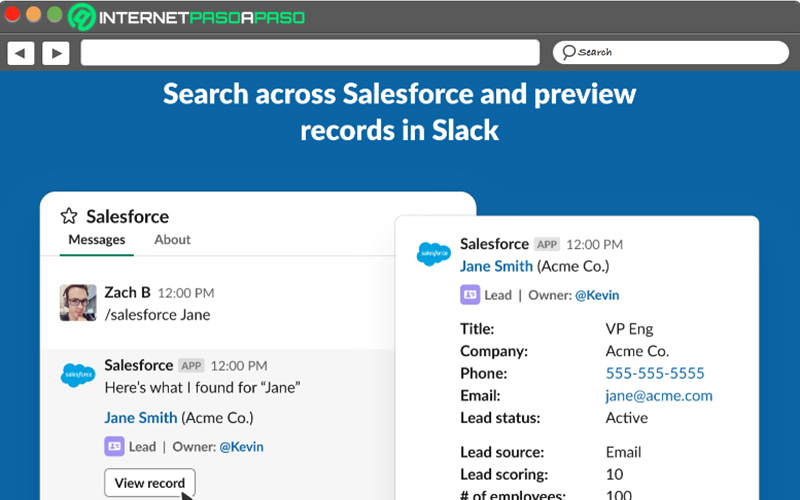 It is no secret to anyone that Salesforce has become the leading CRM platform in the sector, thanks to the fact that it has managed to consider itself as the best business ecosystem in the world by bringing together the ability to know who your customers are, how they came to you and how to communicate with them, in a single tool . By linking it to Slack, it enables optimal collaboration between sales and service teams.
In this way, it is ideal to implement excellent customer service, improve sales processes and increase the productivity of any company . Taking into account that, without leaving Slack, you can search and preview all standard and custom Salesforce objects , in order to expand collaboration between sales and services, improving customer interactions and conversations internal .
Zapier.com