Social media
How to hide my friends on Facebook from cell phone and PC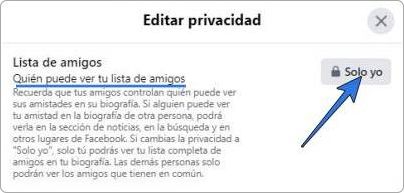 Privacy is one of the biggest concerns for people on social networks like Facebook. Today we will be looking at how to hide your friends on Facebook, one of the aspects that many users prefer to keep private.
Despite everything, Facebook provides various privacy options to control almost everything. Among them the visibility of the profile, who sees your updates, your photos, friends, etc.
When you keep your friends list visible to the public, someone can come in and massively add many of your friends. So, having many friends in common we will be more inclined to accept the friend request. That is why we will see how to make your friends not see on Facebook from the cell phone and on the computer.
Hide friends on Facebook from your cell phone
Now let's see how to hide friends on Facebook from the mobile application on your cell phone. For this example we will be using an iPhone / iOS, but the process is very similar for Android devices.
# 1. Open the Facebook application on your Android device and go to the Menu at the top right.
# 2. Navigate Settings & Privacy > Settings.
# 3. Now scroll down to the Privacy section and choose the Privacy Settings option .
# 4. Then scroll down to How others can find and contact you and click on Who can see your friends list?
# 5. To make no one see your friends on Facebook, select the Only me option .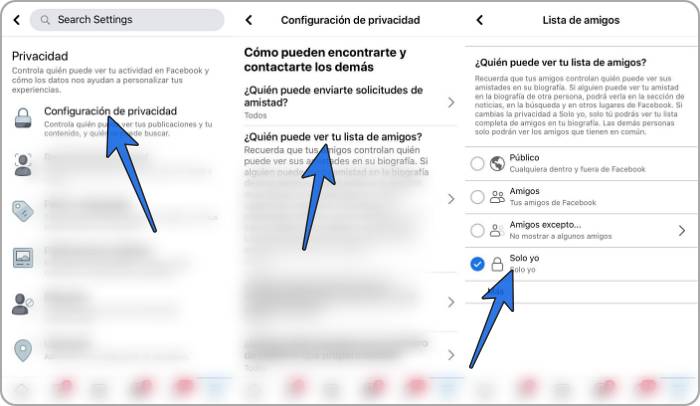 How to hide friends list on Facebook from the browser
If you don't want strangers to see your friends list, then you can easily hide it. It's very easy to change the visibility of your friends list using Facebook's enhanced configuration settings.
# 1. Enter your fa account and go to your profile.
# 2. Then select the Friends tab .
#3. Now click on the 3-dot button next to the Find Friends link and choose the Edit Privacy option .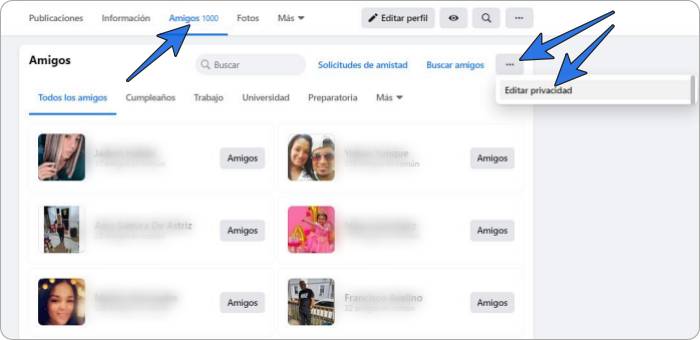 #4. In the option Who can see your friends list? , if the right is as " Public " or " Friends ", click and choose the option Only me.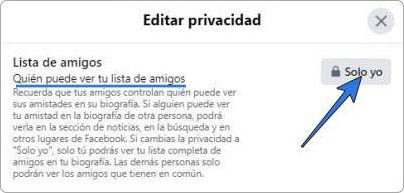 This way you can hide your friends on Facebook so that no one can see the list. You can also choose or filter who cannot see them, among other options. You can also do it with your list of followed and followers.
Final words
You may have various reasons for wanting to hide your friends list, but privacy is undoubtedly the common one for everyone. When our list of friends is visible to the public, anyone can enter and find out who our friends are.
They might even send you friend requests to make us believe that we have mutual friends. As you can see, this is a very important setting that you can easily change.