Social media
How to have two tiktok accounts on the same android or ios device? Step-by-step guide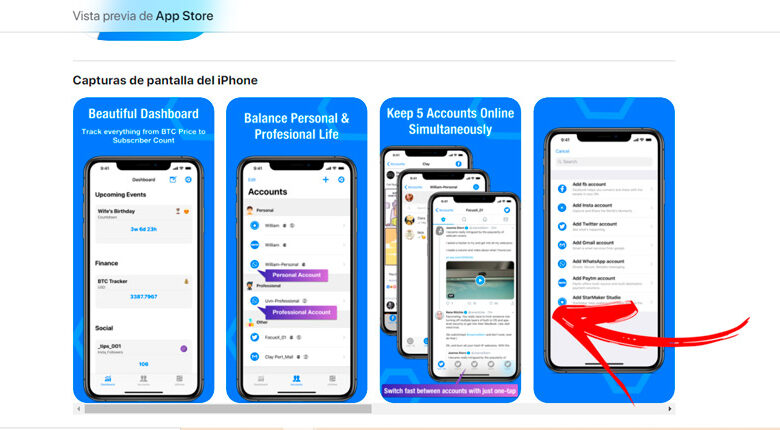 If you are looking for it is to have two accounts of TikTok on the same device in principle you can not do because of requirements of the platform. But we will show you how you can carry out this task legally.
The first thing you should know is why TikTok does not allow two users to open on the same mobile, just as Instagram does. Then you can understand the guide to have the two accounts you want.
But that is not all you will find in this post, we will also present you the best apps so that you can have two TikTok users quickly.
Why doesn't TikTok allow you to open two accounts on the same mobile like Instagram?
In the section Terms of service that is accepted before opening an account in TikTok it is established that the platform grants its license of use in a limited way to have a personal and non-transferable right in a single device. In this way, and for security reasons, TikTok does not allow two accounts to be opened on the same mobile, as happens on Instagram .
If for any reason you need to access another TikTok account or profile, you will have to log out of the first one to just enter the other. For this, it is necessary to click on Me and then select the Settings and privacy menu . Next, you will have to look for the last option in the menu and click on Close session .
But if you do not want to do these steps every time you have to enter one or the other profile and, you need to have two TikTok accounts on the same mobile, you will have to continue reading because we will explain the step by step to carry out this trick legally and fast.
Learn step by step how to have two TikTok accounts on the same mobile
The steps that we will explain to you are simple and the most important thing of all is that your mobile phone or your personal data will not run any kind of risk, since we will tell you how to use a completely legal and malware-free tool.
The steps you will have to perform to have two TikTok profiles on your phone are:
With Parallel Space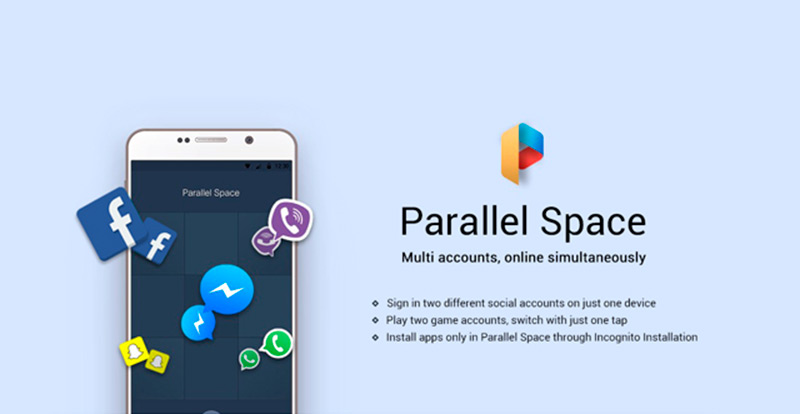 The first thing you should do is download Parallel Space from the official Google Play Store or App Store, according to the operating system you have on your phone. This tool will help you in a simple way to meet your goals.
If you do not know how to search in each of the stores, you will have to click on the logo of these that you have installed on your mobile (and that is factory default) and then write the name of the application in the search bar. But, to simplify the steps, we leave you the link for each OS.
Once you have the application installed on your phone, you will have to open it and enter the options menu .
Then you will have to follow this process:
Select the TikTok icon that you will find in the tool's menu.
Enter the username and password of the first TikTok account or link it with the one you already have open on your smartphone (remember that so far you can only have one open).
Then, you will have to select the TikTok icon again and include the other profile that you have and that you want to have open at the same time. Clever! you already have 2 social network accounts and securely.
In this way you can receive notifications from both accounts without having to log out.
With Multi Parallel
This is another application with which you can have 2 TikTok accounts. It is available for Android phones, so you can download it from the official Google store or from the link that we leave you below. The steps you will have to do are similar to the ones we explained for Parallel Space. That is, you will have to include your TikTok profile by entering your username and password for one account, then you will have to repeat this process with the second account.
Learn about the best apps that will allow you to have 2 TikTok users on the same mobile
In case you want to have two TikTok users on the same phone, we will show you below other alternatives to the applications that we mentioned before.
These are:
Dual Space
This application can be downloaded for free from the official Android and iOS stores , which will allow you to have two TikTok accounts on your device and use them independently. You can also use this app for WhatsApp, Snapchat and Twitter accounts.
DO Multiple Accounts
With this application you can log into two TikTok profiles on the same mobile phone . Its main characteristic is the stability it offers each time each of the accounts is used independently. You can also incorporate Facebook and WhatsApp profiles . It is available for devices with Android operating systems.
Dual Account Multi Space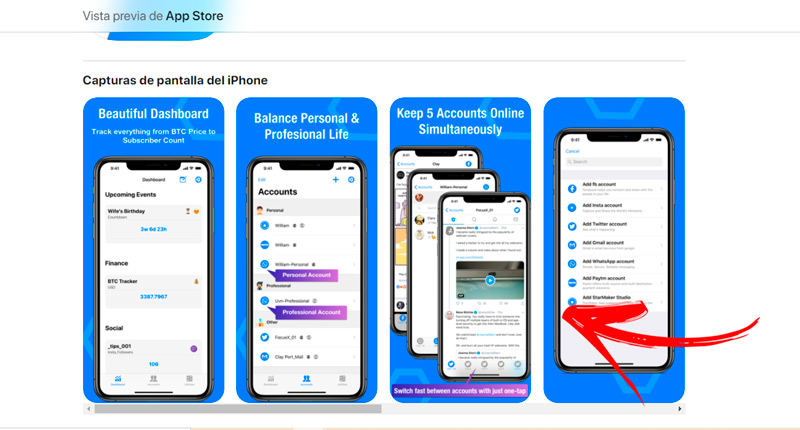 Your iPhone mobile can have two TikTok profiles without any inconvenience, thanks to the work done by this application. In addition, you can download games with multiple users and enjoy games as if you were someone else. It also allows you to use two accounts for Instagram, Messenger, Facebook and Twitter.