Social media
How to hack an Instagram account: proven methods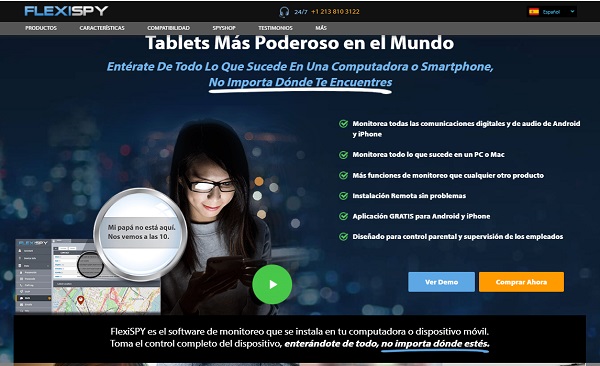 To hack an Instagram account you must use spy software (previously installed on your computer or phone), guess the password or use brute force programs to directly access the profile of your choice. It is important to note that hacking is a crime, therefore, you must be very careful with the methods you use because you will have legal problems that can be severely punished in many countries of the world.
There are many reasons why you want to hack an Instagram account, either to enter personal information, to control the content that your children see through this social network, to recover a lost account, among others. In view of this, in this article you will observe the methods that you can use to achieve this objective efficiently and quickly. Also, some processes will be denied to avoid wasting time.
Through downloadable programs
The " Keyloggers " are access keys to a certain account. They were created to monitor the activities on a specific device and save it within a document record or send it directly to the program administrator. Next, you will see how to hack an Instagram account using Keyloggers.
mSpy
This program is available for both Android and iOS phones and ranks as one of the favorites to spy on or hack an Instagram account. In fact, you will be able to have access to all the activities of the cell phone, be it browsing history, messaging, photo gallery, among others.
However, if you want to use mSpy to hack Instagram then you must cancel a subscription that ranges between 15 or 20 euros per year. In the same way, you will have to have access to the phone number of the account you want to hack and authorize its download on the device. Once installed, it will not be easy to detect it with the naked eye. You will even have to factory reset the phone to erase mSpy. To get this program, press thislink.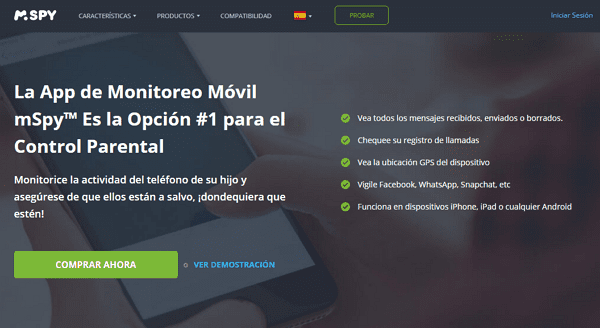 Spyzie
Spyzie is the most complete software to hack Instagram and other social networks such as Facebook, Snapchat, WhatsApp, among others. It works for both Android devices and iOS phones and, like mSpy, you must have direct access to the cell phone you want to hack to configure and install the program correctly.
When installed, Spyzie will remain completely hidden. You will have a record of all the movements that are made on that phone, whether it be navigation, publication of content on the networks, call log, among others. If you want to download Spyzie, click on itlink and purchase a membership. Prices range between 7 and 15 euros per month.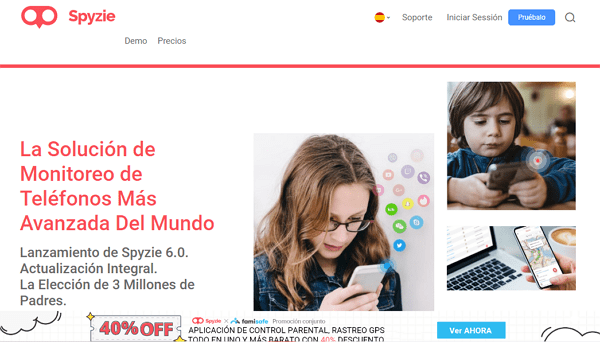 FlexiSPY
Another program that works perfectly to spy on or hack an Instagram account is FlexiSPY. Its keylogging function is one of the most attractive advantages that enhances its service and offers advanced options that you can use in other applications. It can be installed on computers, Android and iOS cell phones.
In addition to having a complete phone record, you will have access to track device locations, record phone calls, manage Internet use, and more. Like the other applications, you will need to install FlexiSPY on the device you want to hack. To enter your web portal, click thislink.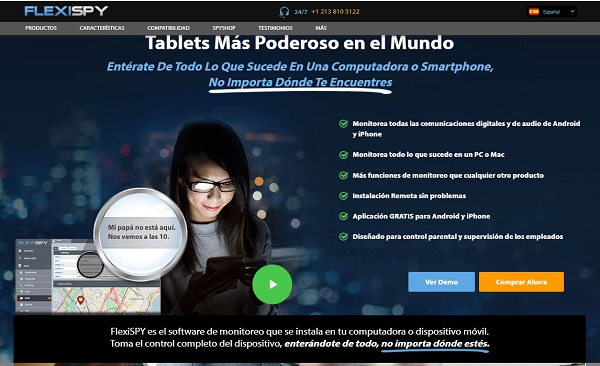 Recovering the access password
If you have access to the email that is registered to the Instagram account, then you can hack the profile by pressing the option to recover the password, that is, by resetting a new password . In this way you will receive a message indicating the steps you must take to add your new password.
Once you reset the password, you will be able to access the Instagram account without any inconvenience. However, as previously said, to use this method it is essential that you have the email password affiliated with the Instagram profile. Otherwise, this option will not work.
Via InstaRipper
With this software you will be able to decrypt a password using a force method, that is, using thousands of possible combinations of passwords in the shortest possible time. With InstaRipper you will be able to access the account and additionally you will be able to change your IP address after 3 unsuccessful attempts so that you do not block the profile and you are not discovered by a trace.
However, the counterproductive part of this tool is that you must be very agile and fast because, if the person has the login notification activated, they will quickly change the access password. On the other hand, it has its own web page to which you can enter through thislink.

/span>Trying to guess the password
It is a somewhat orthodox method that you can still try. It consists of guessing the password of an account knowing some personal data of the person. Previously, this method would have been one of the first to use as passwords were simpler. Now, it is a bit difficult due to the great creativity that users have to assign their keys.
Even if you do not have enough information about the person whose Instagram account you want to hack, then it is not recommended to use this process. This is because Instagram automatically locks the account after repeatedly failing to enter the password. In fact, it sends a direct notification to the mail so you can unblock it without problem.
Using applications
It is necessary to mention that there is no free application or website with which you can hack an Instagram account. In fact, the following list will mention some of the suspicious or fraudulent applications that deceive users by offering the hacking service, but in reality they do not:
Xploitz – It only promotes other apps that claim to do the hacking job but is more of a reality check.
InstaRipper: it is an application that can be downloaded on Android, iOS devices, Windows systems or macOS. However, as it is not from an official store, you can use it at your own risk and assuming the consequences.
InstaLeak: once you enter the username of the person, it tells you that the account has been successfully hacked and that you must download a file containing the data of that profile. It's false. The file with the account details is not downloaded.
Ighack and Instahack : works in the same way as "InstaLeak". You must write the username you want to hack but you also have to add an email. Once the page claims the account was hacked, it requests that you install two programs and run them for 30 seconds.
Note: it should be noted that it is not possible to hack an Instagram account or other social network using the phone number or IMEI code of the phone. If any web page or app asks you for this information, it will surely be for a malicious purpose.
How to avoid a hack
Faced with possible cyber attacks by certain hackers, it is necessary to strengthen and know how to avoid hacking an account, either on Instagram, Facebook, Snapchat, among other social networks. To do this, a list will be left with a series of tips and recommendations that you must follow to achieve this objective:
Strengthen the security of your password. The longer and characters it has, the more difficult it will be to access your profile.
Set your privacy: it is more difficult to enter a profile if it is private. Therefore, go to your account settings on Instagram and activate the private mode by following this path: " Profile> Three horizontal lines> Settings> Privacy> Private account ".
Constantly check the login activity: if you have opened Instagram on other devices, go to " Settings> Security> login activity " and close the sessions that you do not recognize.
Activate two-step authentication: In the same section of " Security " you will find the option of " Two-step authentication ". That is, you can download an application to obtain security codes each time you log in or a code is sent to the security number you register.
Lock the phone: strengthen the security of your applications by also blocking general access to your device. Add an unlock by pattern, PIN or fingerprint. With this, you will ensure that no one downloads or installs programs without your consent.
As you can see, the procedure to hack an Instagram account can be somewhat complicated or easy to do depending on the tool you use for this purpose. Remember to use any of these methods in the best way with conscience, prudence and responsibility since hacking is not a legal activity in many countries of the world.