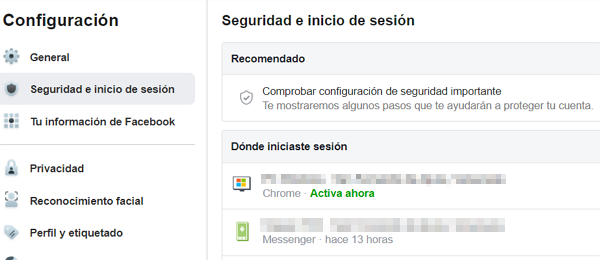 How to hack a Facebook account is probably one of the most frequent searches on the Internet. That is why, in the following text some of the most used methods to achieve this are explained, it should be clarified that this is done only for informational or educational purposes. Since this consists of an illegal practice that seeks to access personal information of an account without authorization of the owner of the same.
Now, it is important to note that the effectiveness of these tools may not be as accurate as you want. Well, the security protocols of this social network are constantly changing, to offer its users the appropriate protection of their confidential data, avoiding cyberattacks. However, some of the most common alternatives to achieve these types of objectives are shown. To learn more about the subject, read on.
Using a Keylogger
This is probably one of the most effective methods to obtain users and passwords, not only from Facebook, but from any platform that is accessed from the device in question. A Keylogger is an advanced software that is installed in the target terminal in order to obtain the desired information from the typing of keys.
That is, this tool is responsible for registering each of the buttons that are pressed and then entering the access data to the different accounts or platforms. In the same way, it stores and records any key that is pressed during the use of the computer, even if they are applications or office tools, such as Word, PowerPoint, etc.
Depending on the type of Keylogger you use, you will be able to access more advanced tools, such as screenshots, voice logs, etc. It is worth mentioning that some of the most popular require a paid subscription. Now, if the only thing you are looking for is to access someone else's Facebook account, it is recommendedRevealer Keylogger.
Which has a free version and a PRO, whose price is between € 39.99 and € 99.99, the latter being the most expensive. To know how to use this tool, a step by step is described below:
Go to the official site ofRevealer Keylogger and download the version you prefer.
The download will be done from an external site in .RAR format, wait while it completes and proceeds to decompress the file. Note : The password to unzip the file is in the title of the file.
Perform the installation of Revealer Keylogger on your computer, it will not take more than a couple of minutes and it does not need additional permissions.
After installation, the program will open automatically. Press the " Start " button located on the top toolbar.
Close the program so that no one notices that it is working. Don't worry, it will continue to run in the background.
To open Revealer Keylogger again you must use the command Ctrl + Alt + F9 on your keyboard. You will be able to see all the records made with the description of the site or application in which it was used, on the right side of the program window.
It's that simple for you to hack a Facebook account from your computer using a Keylogger. It should be noted that Revealer Keylogger will only be able to record key typing information, that is, if the browser's "Autocomplete" tool is used you will not be able to obtain the data you want.
This is a very useful program for parents, as it allows you to monitor all your children's activity on Facebook. However, its free version has many limitations, so if you want more advanced tools, you will have to pay for the paid membership.
Other alternatives
While the above tool is the best of all, there are other alternatives that you could use to hack Facebook accounts. However, you should keep in mind that many of these do not represent an effective method due to the security protocols of this platform. In this sense, in addition to sending emails with false identity (Phishing) and even the Trojan virus, you can use a Sniffer. Learn more about each one below.
Sending emails with false identity (Phishing)
Phishing is one of the most widely used hacking methods in the world. It consists of impersonating the identity of the portal in question, in order to make the person confidently type in their access credentials and thus hack into any desired account. It is used through the sending of emails with false information, such as a security alert, promotions, etc., that allow to imitate the Facebook technical support team.
Now, it is important to clarify that, although there are many sites on the Internet that guarantee the effective application of this method, most end up being a fraud. On the other hand, resorting to Phishing requires some technical knowledge that many times end up being impossible for newbies to execute. Therefore, it is recommended to avoid this technique if you do not have this capacity.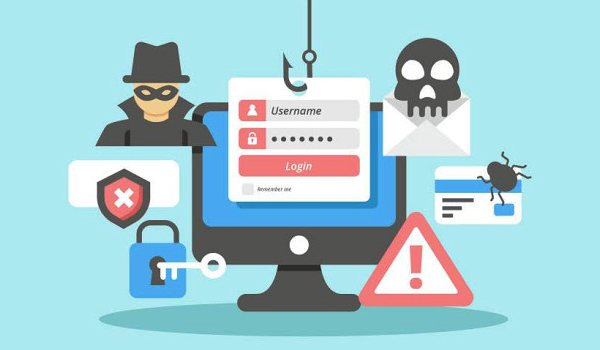 Sending Trojan virus
Trojan viruses are malicious software with a function similar to that of Keyloggers, they can hide behind programs that appear to be correct and functional. However, their task is to corrupt the System of the device in which they are hosted in order to obtain confidential information stored in it. These include credentials for accessing bank accounts or social media profiles, such as Facebook.
On the other hand, this type of software could lead to the damage of the terminal or equipment in which it is housed, making it necessary to restore it to its factory state. Therefore, it is recommended to avoid this type of method to hack Facebook accounts.
Using a Sniffer
A Sniffer is a software or digital tool, created and designed in order to capture or analyze incoming or outgoing data on a specific connection. It is used by network operators for work purposes, such as measuring Internet traffic. However, it is also applied as a powerful tool to hack access information to different platforms, including Facebook.
Now this method can only work if the hacker has access to your network. Therefore, it is recommended to avoid at all costs the use of public networks to access any platform that requires access credentials, such as Facebook, for example. In the same way, avoid sharing your wireless connection, as this could give the necessary tool to third parties to hack your account.
To test the efficiency of this method, you can try to access your own information using any Sniffer available on the Internet. Keep in mind that, some of the most used, such asWireShark, cannot penetrate Facebook security protocols (HTTPS). Well, they only allow you to discover passwords for sites with the HTTP protocol.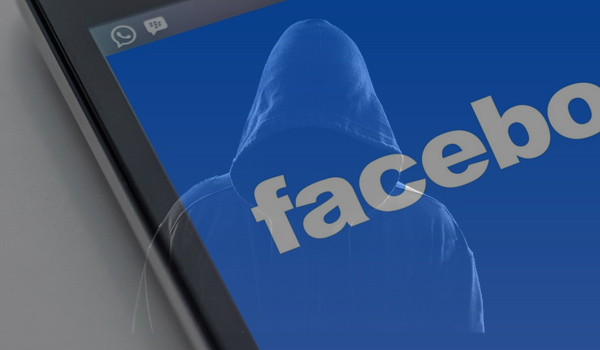 From the cellphone
Just as there are tools to hack Facebook from your computer, there are also tools to do it from your cell phone. Among these areCatwatchful,Cocospy,mSpy andFlexiSPY, which are installed on the target device and can be operated remotely from other equipment (cell phone or computer). Now, it is important to mention that most are paid and were specially developed to monitor user activity on the mobile.
That is, their purpose is ethical hacking (not illegal), they are presented as an alternative to parents who seek to be aware of the use that their children give the cell phone and thus avoid cyberattacks or bullying. Some offer a short period of time to test its multiple functions, but after this period, you will have to pay the necessary subscription to continue using it.
How to protect yourself against hacking
After knowing the methods used to hack a Facebook account, you should know what security measures you can apply, as a user, to protect yourself from hacking. These include:
Do not use public networks to consult the information of your accounts.
Make sure that the page you are accessing ishttps://www.facebook.com.
Do not click on any suspicious links received in your email.
If you notice any strange activity in your Facebook account, follow the route Settings> Settings and Privacy> Settings> Security and login, there you can see the different devices in which you have logged into your account, along with the date and Event time.
Activate the Facebook security protocols from the same route mentioned in the previous point, configuring aspects such as: Two-step authentication, authorized logins, unacknowledged login alerts, etc.
Use a password that is difficult for others to guess, but easy for you to remember. Try combining numbers, letters, and special characters.
Use an antivirus on your device that detects malicious files and prevents viruses from being hosted on it.
In conclusion, the best tool to hack a Facebook account is a Keylogger. Now, remember that this should only be done for ethical purposes, such as monitoring the activity of children and young people on cell phones. Do not try to use any of the advanced methods if you do not have the necessary knowledge.