Social media
How to get the benefits of Tinder Gold for free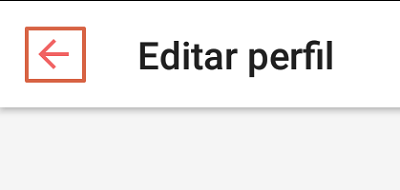 Tinder Gold is a paid membership of the application with access to other benefits that the free account does not have. For example, with the Gold subscription you can see who gave you "likes" (like), deactivate ads and advertisements, return to a profile that you accidentally gave "Cancel", get unlimited likes, and so on. It is a great benefit and more when you want to meet many people to make friends or find a partner.
Therefore, since it is a subscription to get more benefits than other people, there is no legal way to get free Tinder Gold. It is statistically proven that more men use the app, and for this reason, the platform continually offers the Plus and Gold services to obtain better connection results. However, here you can evaluate all the benefits of both subscriptions, follow certain basic tips to enhance your profile and get possible appointments or conversations with other people.
Beware of fake apps
The Internet is a lucrative place with obtaining visits or advertisements on web pages. Therefore, you will find many articles that will indicate the correct and infallible way to get free Tinder Gold, or any other paid application. However, it is important to state that you should not download any app or enter emails and bank details on pages of dubious origin, since they can cause hacking of accounts or personal data.
Hacking is an illegal activity, therefore, if you consider using one of these resources, you should take into account that the application may place legal demands on those responsible, as it is a violation of its property system. Also, you should not believe in false promises or discount codes that are on pages outside of Tinder. If this gift or purchase promotion does not appear on the official page of the app, it is because it does not exist.
Gold Account
Trying to get free Tinder Gold is not a fact of now. On one occasion, the app had a system error in which many people took advantage of it to see the photos of those who gave them "Like" (I like). Currently the platform corrected this programming detail and, for now, there is no way to get this membership without paying.
The advantages offered by this subscription is to see who has "liked" your profile, return to a possible Match, get rid of advertisements, give up to 5 Super-likes to those you like, etc. The price of Tinder Gold will depend on the months you want to pay:
1 month equals $ 14.99.
3 months would be $ 12.33 each month.
12 months would be $ 6.91 per month.
The discounts can range from 5% to 20% if you buy more month subscription. Once its benefits and prices have been clarified, if you want to pay for this membership, you just have to follow these steps:
On your cell phone or computer, open Tinder.
Click on your user profile.
Select " Get Tinder Gold."
Choose the monthly payment that you can cancel and press " Continue ".
Enter your credit card details and click on " Buy now ".
Tinder Plus
It is a basic subscription whose benefits are summarized in giving unlimited "likes", appear as the main profile within your area, hide your age, remove advertisements, rewind (if you slipped to a person that interested you, you can go back and give " I like it "), etc. Its price varies according to the number of months to pay :
If you are going to pay 1 month, the price would be $ 9.99.
3 months would be $ 8.32 each month.
12 months (1 year) would be $ 4.58 per month.
To obtain Tinder Plus you just have to follow the same route to acquire the Gold account, that is: "Tinder> User profile> My Tinder Plus> Choose the rate to cancel> Enter credit card." In case you want to purchase this subscription you can go to this link.
Enhance the profile
Like any free account, it has a series of advertisements, but they do not bother you in the search for the profiles that you like and you can slide them to the left to continue. Many people who manage the app assure that it is not necessary to pay a membership in Tinder because the free account works perfectly.
Therefore, if you want to continue using the free Tinder account but want to increase the chances of getting more "likes", you just have to make some adjustments and tweaks to your profile. Remember that your photo gallery and the description in your bio show a small part of who you are. If you enhance these fields, you will get more and better matches. To do this, just follow these steps:
Go to Tinder and locate your profile.
Click on " Edit information ".
Add your best photos (preferably alone).
Write a witty bio. You can add emoticons.
Press the arrow to the left of " Edit Profile." The changes will be saved automatically.
Tips to increase the "Match"
Women who use Tinder have an advantage compared to men. They will only have to create an account, upload attractive photos that highlight their beauty and choose the candidates with whom they would like to talk. For its part, the application frequently offers men paid promotions to "expand" their reach of "matches" in the area. Also, some men are not as selective as women.
In the cases of Tinder Gold and Plus, you can pay a subscription but this is not so necessary. If you wish, acquire a membership to evaluate how the application works, but if you want to use your free account, it will be convenient for you to take these tips into account:
In your biography, include most of the things that you do, that you like and with which you feel identified, be it sports, music, cooking, animals, books, etc. Dynamic and detailed profiles are eye-catching. You can add emoticons to summarize.
Define an age range according to your years.
Add the languages ​​you are fluent in. If other people have paid for the subscription, they will be able to see you because of its global reach and you will have a better chance to talk to them.
Detail what you are looking for in the application, so many people will know in advance if they can flirt with you or not.
Tinder Gold is an option for those who want to extend their reach globally and without limits. The application makes money thanks to these subscriptions that generate benefits for many people interested in meeting others. Therefore, his work team has been in charge of avoiding fraud, hacks or scams by other applications in order to obtain their Premium benefits without paying.