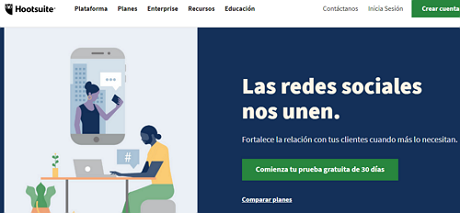 Instagram is one of the most demanded social networks of the moment. It is used by entrepreneurs, artists, public figures and even big brands who want to position themselves before their competition. However, its algorithm is not something easy to understand, it is constantly changing and makes it difficult to obtain the desired results, including getting followers in an organic way.
The latter is a bit complicated if you are starting on Instagram. However, there are strategies and techniques that you can apply to achieve this. From configuring your profile appropriately, to sharing interesting content for your target audience or using name tags (Nametag). Take a look at each of these options below.
Set up a good profile
It is no secret for any user that the profile on any social network is the first image that others will take of you. That is why it must be organized and include all the important information about you or your brand. When doing so, you must take into account some aspects that will allow you to stand out:
Biography : Explain who you are and what makes you different from the rest, be creative and direct. Remember that it is only 150 characters, use them well and get the most out of them.
Username : With this you will teach those who follow you how to find you on different social networks. Try to be similar in all your accounts, so you will facilitate the way they find you.
Contact information : It is the most direct way to contact your audience. Provide phone or email numbers they can write to and request your services.
Website or website : It is an excellent way to bring traffic to your website, where your audience can have a better view of what appears in rrss and, in addition, make purchases if they wish.
Name : This will give your followers a natural look of who you are. You only have 30 characters to do it, find the correct way to include your information and remember that this is how you will appear in the different search engines. So it is a good idea to differentiate yourself from fake accounts or similar to yours through a keyword.
Profile image : Use a clear image of yourself or your logo to identify your account on IG. Ask someone to help you edit it if you need it, although you can also use simple programs for it.
All of this must be in perfect sync and be attractive to your target audience. Otherwise, they might skip the "Follow" button, which is totally the opposite of what you want.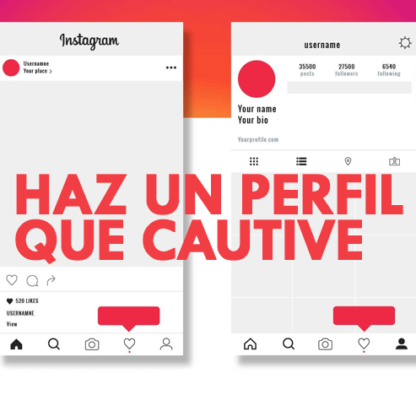 Organize and prioritize your ideas
When creating an account on any social network, you must organize and establish your market goals. What are you looking for with it? Keep in mind that a bad organization will not give you the results you want and, in addition, it will lead you to waste resources that you could use in other areas.
That is why you need to know what your specific goals are on Instagram, perhaps you are looking to create a community, increase your sales, position yourself in the competitive market or bring traffic to your website with the minimum investment. Whatever your goal, focus on it and complement the main idea to create a strong social media image.
Know your true audience
Knowing exactly the audience your account is aimed at will help you generate the right content for them. To do this, you must take into account demographic aspects, such as age and the area in which they are located. In addition to psychological, such as tastes and interests.
This way you will have a clearer idea as to the way in which you should communicate and, by doing it correctly, you will be able to expand your list of followers, since those who already know your account will recommend it or share your content on their different social networks.
Get creative with your bio
When you find yourself organizing your profile, you should look for a creative and eye-catching way to show who you are in your bio. There are some applications or sites on the Internet that allow you to use different fonts and thus stand out from the rest. The most used isFancyText. Which converts the text you want to a different font that you can then copy and paste into your profile.

Create good Stories
The stories or "Stories" on Instagram are often not attractive enough, but this should not be your case. Rather, you should find a way to build enthusiasm in your target market through creative content for this specific section of your profile.
Although this in some cases is difficult if you do not have the necessary knowledge or creativity, you can always use useful tools that offer customizable templates in text and images, such as Adobe Spark Post, Unfold, Canva or Inshot.
A good story on Instagram means interaction with your followers. In fact, the same platform indicates that accounts with Stories receive more DM (Direct Message) or direct messages, than those that do not use it. Don't forget to use hashtags and location to get more followers within your geographic range.
Use the Nametag
The identification tags or Nametag are an excellent tool that you can use in different situations. They allow you to get followers organically, live. All this thanks to the fact that they can be scanned from the Smartphone by any user who is interested in your brand. In addition, you have the facility to share it on different platforms from your user profile.
Be it WhatsApp, Facebook, Snapchat, etc. Through your Nametag you can increase the reach of your brand and thus get a greater number of followers for your account. You also have the option to personalize it with emojis or a selfie if you prefer, before sending it to your different contacts.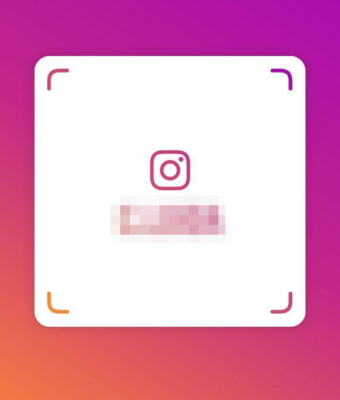 Find the correct hashtags
Also known as "tags," hashtags are basically keywords that are accompanied by the # symbol. Which, most of the time, become a trend thanks to the incredible use that millions of users around the world give it.
This is why using the correct hashtags will allow you to reach even audiences that are out of your reach, as long as their search intent is the one you used as a tag. However, you should be cautious when using hashtags, as Instagram's policies regarding this issue are very strict.
Also, you don't want all users' attention to go directly to an infinite number of tags in your post. Avoid using tricks such as #likeforlike, #tagsforlike or #followme at all costs, as you could be considered spam and this leads to the suspension or elimination of your profile on the network.
If you do not know the correct way to use hashtags, it is best to ask for help from professionals in the area. Although there are also tools such asRiteTag, which can be used as an extension for Chrome or even downloaded to mobile. It offers a real-time list of the labels that are trending around the world and that could be useful to increase your number of followers.
Just keep these simple tips in mind when making your posts:
Don't use more hashtags than necessary, a minimum of 3 is recommended and a maximum of 6. However, this is constantly changing due to the multiple variants of the algorithm. So you should be aware of it. Just remember that excessive use of these can be considered spam.
Do not use prohibited tags, some time ago Instagram began to penalize those accounts that use prohibited hashtags like those mentioned above, among many others similar. For this you can useIQhashtags, a website that allows you to identify the prohibited or banned tags in your profile and thus eliminate them.
Look for the main trends in your area and use them to your advantage, either by using RiteTag,all-hashtag or any other tool of the same style.
Include hashtags in your stories, it will allow you to attract more public than you think.
Create your own tags, it is better to use your own hashtags. This way you will be able to create a trend with your brand and all searches will lead to it.
Be specific, do not seek to cover a larger market than you own. Evaluate your audience, find what they like, find out what the current trend is and make use of it.
Share engaging content
Nobody wants to follow a routine account, full of boring and long posts, with nothing interesting or relevant to look at or read. Remember to keep your audience captivated and encourage their interaction in each of your posts. Like the previous techniques, look for what to offer them and thus you will be able to activate the Instagram algorithm. What will allow you to climb positions within the web.
Keep in mind that if you don't like it, your audience won't like it. You should also consider marketing essentials like age, interests, geographic location, etc. Evaluate their behavior and you will know exactly what to do.
Looking to sponsor contests
With so many people on Instagram, you will surely have many business contacts who are already positioned with a large number of followers and from which you can support yourself for your own growth. Well, keep up with their contests and support them as a sponsor of the awards, as long as they have to do with your brand.
You don't need to spend millions on advertising. On the contrary, focus on the quality of your product or service, this is your best weapon. In this way you will get the attention of potential followers, in addition to the recommendation or "Word of mouth marketing" that will also favor your commercial growth.
Note : Do not forget to include your Nametag in the different advertising pieces.
Show yourself human and keep the same style
It is not advisable to change the style of posts on Instagram over and over again. This generates confusion in your users and disorder in your biography. Keep the same image, so that the public can recognize it anywhere on the web. If you want to change it, find a reasonable time or moment to do it, such as the renovation of your premises, the anniversary of your brand, etc.
In the same way, you should try to give your profile a human aspect, keep in mind that users are looking for someone who can solve their concerns, not a bot that responds the same to each question.
Post periodically
Although this may seem obvious, there are many brands that fall into the error of publishing sporadically. This prevents new followers from arriving, because when noticing the lack of activity in the profile, it could be concluded that it is inactive or there is another account that they do not know.
It is for the aforementioned that you should make periodic publications in your biography and keep the chronology of it. Likewise, you must find a way to create a pattern, a kind of varied and fun programming grid, but on social networks. This way you will keep your audience excited, waiting for more.
Share your profile on other platforms
If you have a profile or community with a considerable number of followers on other social networks such as Facebook, you can let them know about the existence of your account on Instagram. With that you will be able to migrate your followers from one account to another.
Use your ingenuity and create promotions or offers that lead to like or follow your page. However, before doing this, make sure you have multiple posts so that users don't lose interest when they see an empty bio. Although the minimum number is up to you, a minimum of 12 or 15 posts is recommended.
Lean on other media
Although social networks are free and their reach is almost infinite, you can rely on email advertising (if you have a database of your clients), advertisements on the web and even within your own portal, in case of that you have any. For the latter, include a direct link to your account on Instagram, so the people who visit your page will know where to find you and you will increase your number of followers.
Study your followers
Knowing those who follow you is the best way to offer quality content and get as many organic followers as possible. It is essential to distinguish your real or potential clients from those followers who are only looking for a return follower. In addition, it is important to know who visits you but does not like your account, that is, "spy" users.
For this there are many applications that you can download from the Play Store. However, most of them require a Premium subscription to be able to access the different functions, among these areReports + andFollowers +. However, you have at your disposalIns Master, which offers a much lower membership cost, with the same features.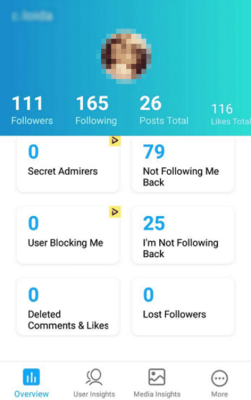 Keep track of your publications
Knowing when to post is a great strategy to get more followers on Instagram. So you must take into account the activity of your account before making each of your publications. For this, the platform offers you statistics based on the behavior of your community.
Knowing the time and day when the public generates more activity, you will have a much clearer idea of ​​how to act on the web. Take note of it and put together a weekly calendar, since this changes constantly. In this way you will not only get more reactions, but you will also improve engagement with your users.
Explore everything you can
The "Explore" or "Search" tool on Instagram helps you evaluate all the content that is in the top positions. This is in the lower options bar and allows you to discover trends in different categories of the platform (IGTV, Hashtags, photographs, videos, etc.). So positioning your account there is an excellent way to get more followers.
However, this is not an easy task, as it requires dedication and constant study. However, with the necessary strategies and techniques, you can do it.
Learn who to follow
Within the digital world there are many influential people in virtual communities. Your job is to recommend or suggest channels, websites, brands, products, etc. To attract more public or, in this case, followers. So following one of them could be a plus for your account.
You also have the option to follow relevant people or accounts within your niche or category. These usually visit the profiles of their new followers, to study who he is, as described in tip number 15 of this post. So by having engaging and interesting content in your bio, you could get a follower back.
Also, one of the advantages of doing this is that Instagram studies the behavior of the community and could recommend your page to the users of those accounts that you follow.
Add your location
Adding your location to posts and stories helps your followers know where you are. It is very useful if you have a physical store, because by including its geographical position, you will have more opportunities for the community to see your content and know what your business is about. Which can result in potential customers for your brand.
Keep a public profile
There are many people who hide their profile on Instagram, maintaining a private account that needs the approval of the owner to be able to accept followers. This is a mistake that you should not make, as it prevents those who seek you from the ease of viewing your content.
The best thing is to leave all your information visible and be available to new followers. In addition to that, if your account is a business account, this is a requirement that you cannot ignore.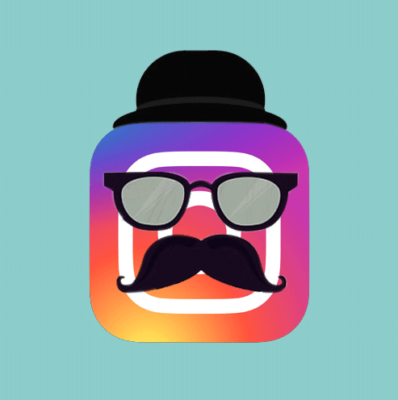 Interact with other accounts
By exploring and finding accounts within the same category, you can leave positive comments, likes and even mark yourself as a follower of some of them. This is an indirect invitation to visit your profile and helps you get new followers. Remember to keep an organized and attractive biography, with organic and interesting content so that your strategy works.
You can also apply the same technique for the followers of the profiles you visit, so you will gradually increase your number of followers on Instagram with the minimum of effort.
Use ads on Instagram
Paying for ads is the main strategy of many accounts on Instagram. So, if you have the necessary resources, you can apply it to attract new followers. This is something that requires knowledge and adequate Marketing strategies, such as a correct market segmentation. In addition to the planning and corresponding organization.
Therefore, depending on your experience, you may require the support of an expert in the area, be it a Community Manager or Social Media Manager, to provide you with the necessary advice. Keep in mind that the results you want can take time and are based on the tools you use to achieve them.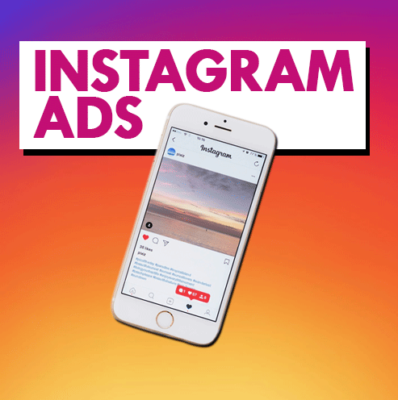 Attract new followers with contests
Contests on social networks always generate good results and, best of all, they do not require a large investment. Using all the above techniques, organize and start a contest whose main condition is to follow your account on Instagram or invite friends to do so.
In order to do this, you must take into account certain conditions or legal aspects. The main one is that Instagram should not be affected under any circumstances, in addition to being exempt from any responsibility. Knowing this, take note of the other important points:
Specify the legal guidelines of the contest and add them to the publication through an image, a link or on your website, if you have one.
Look for a simple and legal way to choose the winner, there are many online tools that will allow you to do so. one of them isEasypromos.
Assign a start date and an end date, so it will be easier for you to manage all areas of the contest.
It uses a simple participation mechanic, generally it only asks to follow the account that launched the contest and to mention friends, in addition to liking the image of the publication.
Keep your posts scheduled
Using programming tools like Hootsuite, you can schedule all your content weekly. This prevents the account from losing activity when you cannot be focused on it due to external circumstances. In this way, you will be sure that the publications will come out and the public will remain interested in your content.
In addition, thanks to the interactions in your scheduled content, you will continue in the race to increase the number of followers of your account on Instagram. Remember that, in this area, organization is the key to success.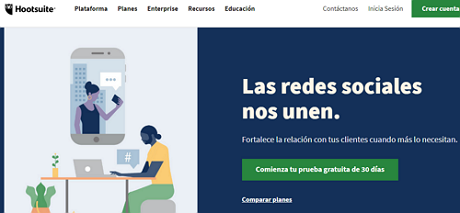 Don't forget the Live
Live broadcasts have become popular in the last year. Artists and public figures use it to show their followers the human side behind the Instagram image. Use it to your advantage to talk about future projects, new plans for your brand or company and the benefits that this will bring for your followers, it shows that they are important to you