Social media
How to get followers on Twitter: tips and effective strategies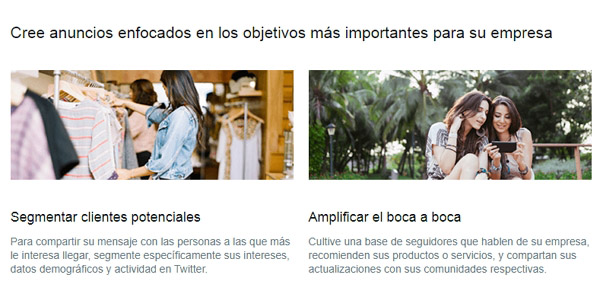 Getting followers on Twitter represents one of the biggest challenges in using this popular social network. Well, achieving the growth of a digital audience with an interest in your content does not seem as simple as expected. In addition, the fact that there are so many fake bots or profiles within the network, complicates the task a bit more. Luckily, there are some tips or tricks that you can put into practice to achieve this.
Which are described throughout this post, as a guide, so that you can know in detail each of the possible strategies to use to get followers on Twitter. In this sense, it is important that you consider that the methods to be used do not represent an automatic result. On the contrary, it will be a job in which you will see results on the fly, as you progress in its execution. To know everything about the subject, read on until the end.
Important aspects
While increasing the number of followers on Twitter is very important, so is the fact that they are real or organic. Even if you have a community of a million users, this represents nothing if you only get 10 interactions on each of your posts. That is why you must take into account some important aspects to obtain real and relevant profiles for your brand.
For example, do not buy followers, this includes the well-known "Bots" that are responsible for significantly growing your account on Twitter, Facebook or any other social network. Well, although the numbers will be surprising, you will not get the results you really want. In the same way, having constancy in what you do will be a point in your favor in this work, because it will not be something fast or automatic as you would surely want.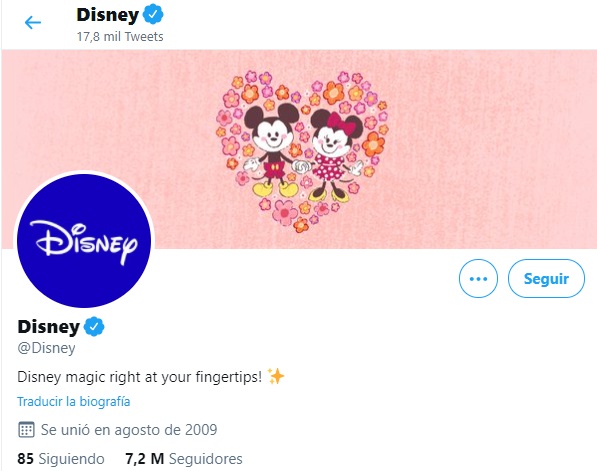 Strategies to get more followers
Having knowledge of the points mentioned in the previous paragraph, it is time to know the different strategies or tricks that you can use to get more followers on Twitter. Among those that can be highlighted: Complete profile, niche or established marketing area, among others. Take a look at each of them in detail, below.
Complete your profile to the fullest
In order to generate interest in other people and for them to decide to follow you, you need to have a profile with all the information that you consider relevant to your niche. Without going too long, create a presentation that includes: Username, biography (Make the most of the 160 characters available to talk about you), link or URL to your website, as well as good photos for your personal image and header.
Keep in mind that, when evaluating your profile, it should be clear who you are, what you do or what you do. In this way you will be able to capture the attention of your potential Followers and create a real community, ready to interact in each of your posts, as they know your profile.
Establish your niche
The niche is the market area that you want to use for your business growth. Therefore, you must be clear before going to social networks, because, based on this information, you can create your content and progressively increase the number of your followers. Remember that by trying to occupy too many areas, you will not really know what your target audience is and you could get totally different results than what you really want.
Whether you dedicate yourself to photography, marketing, graphic design, culinary arts, etc., make sure this information is clear to your clients or followers. In addition, this will help you to know who to follow or stop following and thus create an accurate profile, focused solely on your area.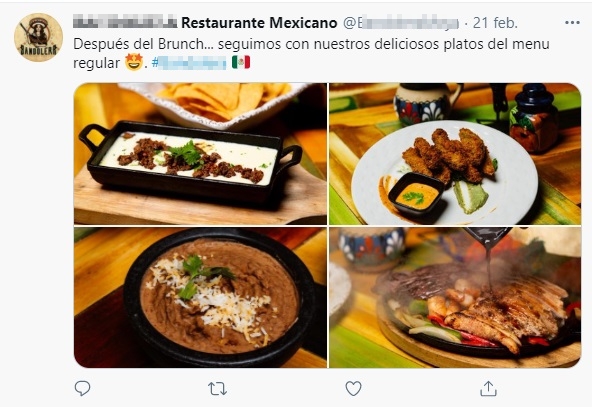 Create good content
Content is the reason why you decide to follow or unfollow an account on social networks and Twitter is no exception for this. Establish what type of publications you want to make and what is the main objective you want to cover, whether it is to sell, grow or retain your audience, drive traffic to your website, etc. You must post fresh, entertaining and relevant information for your followers.
Keep in mind that good content organically increases followers by getting retweets, comments and Likes. Whereas, poorly executed content does not generate engagement and could scare away those who have won. On the other hand, organization in this area is very important, so planning ahead of time will allow you to evaluate what works and rule out what is not helping your growth.
Create real interactions
The best thing you can do to increase your community on Twitter or any other social network is to pay attention to the interactions of your audience and respond to their comments. This is something that, in addition to building customer loyalty, allows organic growth in the number of followers on your account, since you offer the "human side" that everyone looks for in a company.
Avoid being part of the group of accounts that use an autoresponder for everything, without really addressing the public's concerns. Well, this, far from helping you speed up time, will take away your authenticity and personality before the community and you will make them stop following you.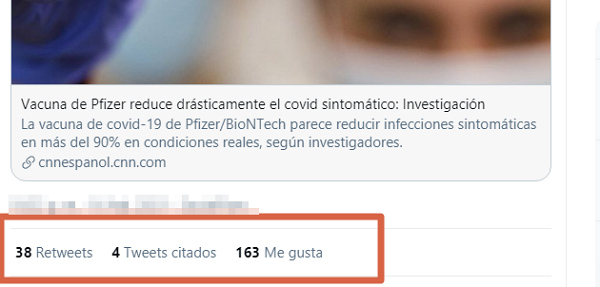 Use live chat
Twitter, like other social networks, has a great advantage in allowing you to interact directly with people who have interests in common with your account. With the live chat of this platform you will have the facility to connect with a large audience and make your brand known, while discussing topics that are attractive to everyone.
To use it, you can schedule meetings at a specific time, by relying on shared, relevant or trending hashtags that help you consolidate a better relationship with the public. Well, by answering questions, comments or concerns " Live ", you will have the opportunity to recommend your account and thus increase the number of followers.
Tweet and Retweet
Occupying a position in the Twitter timeline is something ephemeral, that is, momentary. Well, the number of publications that are made in a minute is a lot, so it is difficult for you to appear in the chronology of a person who follows many accounts. That is why it is recommended that you publish as many tweets as possible and even repeat some that you really consider necessary.
This will help you have a higher chance of being seen and someone visiting your profile. In the same way, retweeting the publications of other users or accounts relevant to your brand, can help you when they visit your profile. Well, the quality of your publications will be an important point when users decide or not to follow you.
Make the most of hashtags
The tags or hashtags are an incredible tool to climb the "Trending Topic" of Twitter. If you use the right ones, you will get a large number of people to see your account, even if you are starting with your profile. To find out what are the main trends within the network, you can support yourself with online tools or look at the " Explore " section of the social network and even write directly in the search engine.
Now, you must be careful not to walk the fine line between a good strategy and a post full of hashtags. The latter is not beneficial at all for the public, because nobody wants to navigate through a lot of labels that generate eyestrain. Also, do not try to pirate content of this type, as you could fall into topics that are difficult for you to handle or irrelevant to your brand and lose followers.
A couple of good ideas for the use of hashtags on Twitter is to include your location as a tag, especially if it is about branches, franchises or market chains. In the same way, be specific with your tags, use those that are directly related to your niche or the theme of your post.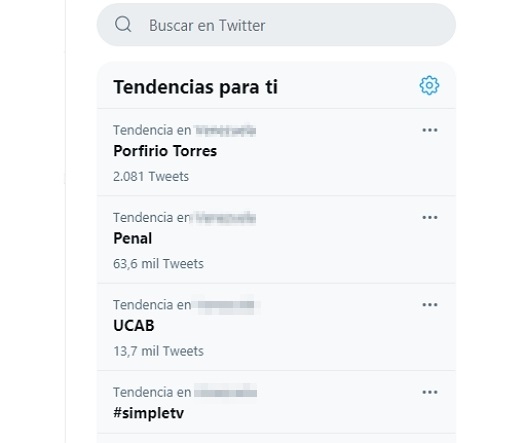 Lean on other platforms
Using other social networks or online platforms can help you "move" your community to Twitter. If you have a considerable number of followers on Facebook or any other network, you can make publications that inform your audience of the existence of another account. In this way you will know that all your Followers will be authentic and you will take into account what type of content you should work on to continue increasing their number.
Run contests sporadically
Although this strategy could have advantages and disadvantages, running contests on Twitter will help you increase the reach of your account and, consequently, your community. Now, keep in mind that, when using this type of method, you must be very precise in the activation rules or policies. In addition, you should evaluate the new followers to know how relevant they are to your profile, as some will only follow your account for being aware of the event.
In any case, the objective to be met will remain the same and applying strategies of this type will be very useful. Likewise, it will help you generate better engagement with your community and "break the routine" of only making daily posts, without any incentive for the public. To get some inspiration, you can search for fresh ideas on the internet from previously held contests on powerful Twitter accounts, so you will have more insight as you do so.
Business partners also help
In the world of advertising and marketing, each member is important in the growth of a company. Therefore, just as you would support yourself on other platforms or social networks, business allies or members of the work team can help you increase your followers. The strategy for this is simple, they should only use the technique of "word of mouth" and ask all the people who can, to follow the account on Twitter.
Clear your list of followed and followers
This strategy will be useful for you to know exactly who brings organic growth to your brand and differentiate them from those who just keep looking for a "Follow back" from you. If you want to create a solid company profile, you must leave out all the "filler" accounts, that is, users that have nothing to do with your brand.
For example, if your account is aimed at pet care and the entire product line for it, accounts such as restaurants, television networks, etc., will not be a good option to follow. On the other hand, brands of food for animals or canine aesthetics and the like, if they could be useful in increasing your followers. Well, you can link the themes and apply one or more strategies mentioned in this list.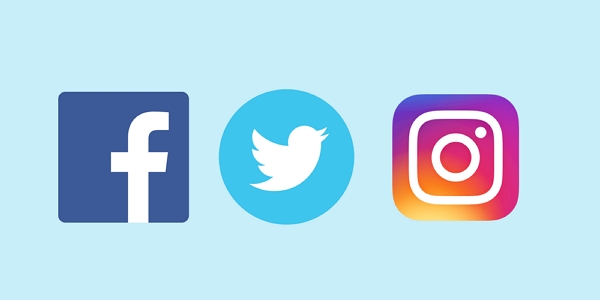 Don't stop posting
If you decided to be part of the blue bird community, it is important that you keep your account active to continue generating interest in your audience. Well, those profiles that stop publishing for a long time tend to be forgotten, considerably reducing their number of followers. This is because people think that they have moved to another platform or that account is no longer working and therefore it is not relevant to follow it.
You can use Twitter advertising
In the same way that there are Google Ads and Facebook Ads, there are also Twitter Ads. This super useful tool, implemented by the platform in question, will help you position strategic ads on the timeline of other users. In this way, those who are really interested in your account, will follow the link and become new followers.
However, to develop these types of ideas, it is necessary to have the support of experts in the area or sufficient advice to avoid wasting money.
/font>Keep in mind that an erroneous segmentation or a failure in the marketing plan, represent potential losses in billing and negative results, something that you surely do not want.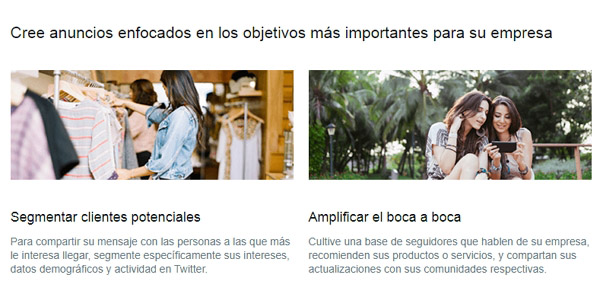 Other alternatives
You should know that the options described throughout this list represent only useful methods or strategies to increase followers on Twitter. So, when applying them, you may need to study the results and see how effective their use has been. In this case, you can use the metrics or analytics of this social network, among which are: Clicks, audience region or country, interaction rate, impressions and audience comparison.
Knowing how to study each of these options, you will be able to determine if the strategies applied for the growth of your community were really effective. At the same time, you will have the facility to discard those that do not work and deeply restructure those that do, which will allow you to continue implementing new techniques in the long term. It is worth mentioning that you may need help to understand the results obtained.
According to everything described so far, it could be said that increasing the number of followers on Twitter or any other social network is not an automatic task. It is also not as simple as one would expect, but by applying the aforementioned strategies correctly, the chances of success increase significantly.