Social media
How to easily translate Instagram comments into my language on my cell phone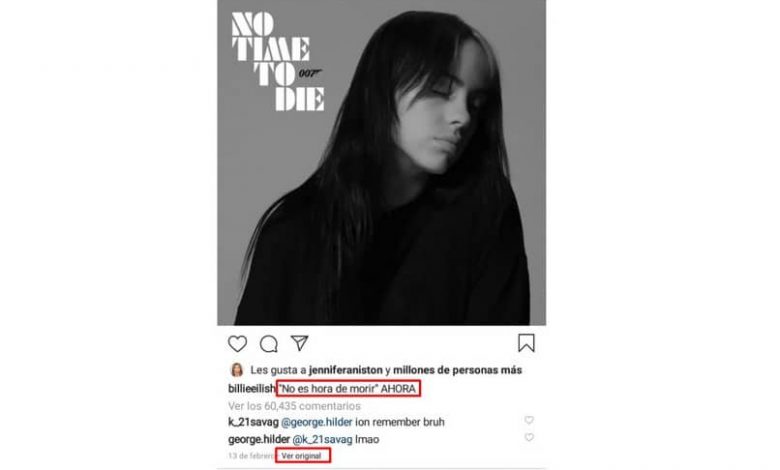 Translation of Instagram comments
Normally all social networks have a translation button, especially for when a comment or description is added in the statuses or publications. However, Instagram, in its beginnings, did not have this function.
Therefore, this small detail was one of its main disadvantages. Because almost everyone has this social network, that is to say that through it users from all over the world are connected.
Consequently, people to read an Instagram comment or description had to resort to other means. For example the Google translator. This process was a bit tedious and annoying for consumers, since it requires more time, when entering another platform, copy and paste.
However, today this translation button is already a fact, and it is not surprising since other functions such as retrieving messages on the Instagram account are a fact. Therefore, the translation is available for both smartphones with the Android operating system and those with the iOS operating system. And the best thing is the process is really simple and fast.
How does the Instagram translator work?
Instagram is a very complete app, easy to use and with a dynamic, fun and uncomplicated interface . And the translation of comments cannot be the exception, since it is one of the simplest and fastest processes, even easier than sending a DM on Instagram.
All you have to do is enter the Instagram social network, look at the footer of the photo or video, then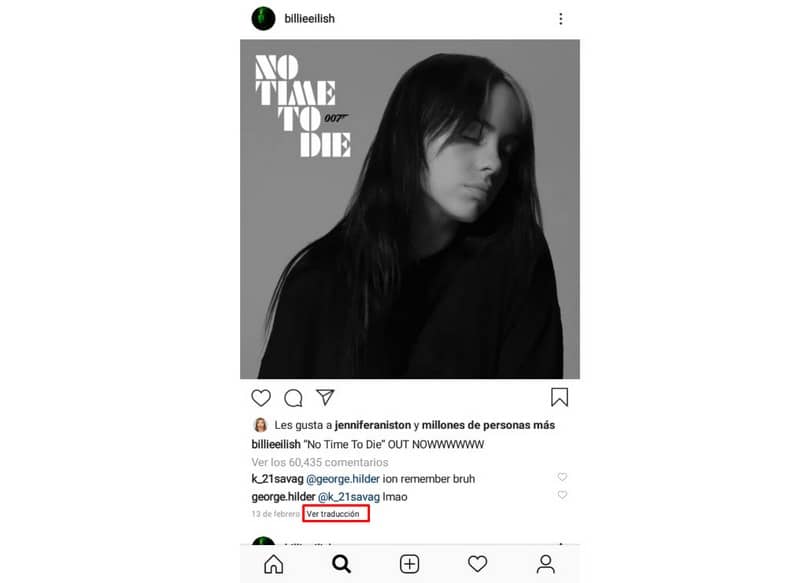 the comment or description of the publication will appear. Once there, at the end you get an option, which says "See translation".
As soon as you get it, click on it, and the system will automatically translate the text. If you want to go back to the original comment, you just have to click on "see original" that appears where "see translation" previously was. As soon as you press there, the comment appears again, with the original language.
On the other hand, it is important that you bear in mind that this function only translates, depending on the language that you have added in your App, that is, if your application is in English, the comment is translated with that language, since unlike others social networks, Instagram does not allow adding different languages.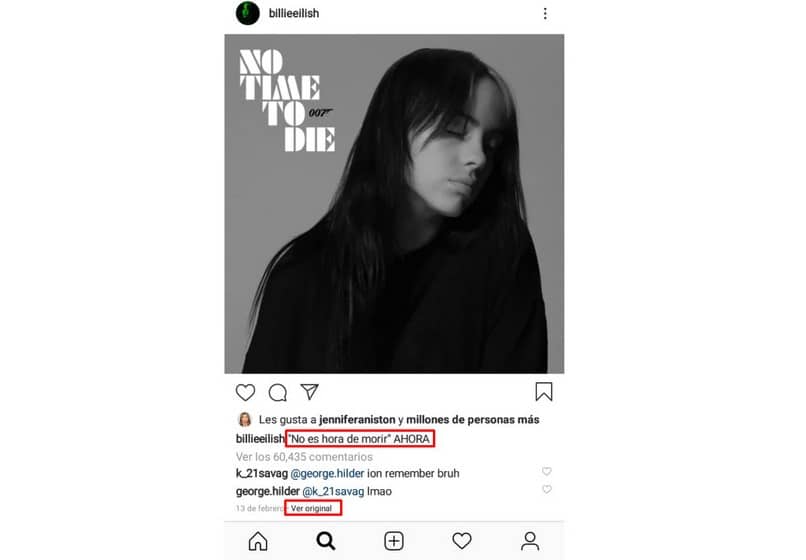 Importance of the Instagram translation button
As mentioned from the beginning of the article, although this App is one of the most popular and used worldwide, in its beginnings it did not have the translation option, in the comments. This being a negative and unfavorable aspect for Instagram users.
Fortunately, as time went by, the application announced that this option was already official. Managing to be very useful for consumers, since when writing in a publication in another language without having translated it quite possibly then you want to delete the comment you made on Instagram.
In addition, it must be taken into account that this represents great importance, especially when we follow or are followed by people from other places. So we can be more connected and communicated with them. In the same way, when we follow public figures.
On the other hand, it is important to highlight that if you want to reset and clear the Instagram cache , on this page we will tell you how to do it easily and quickly.
Finally, we hope this post has helped you. However, we would like to hear your answer. Do you consider that the Instagram translation button is important? Do you know another method to translate comments on Instagram? Leave us your answers in the comments.