Social media
How to download videos from Facebook Lite on Android phones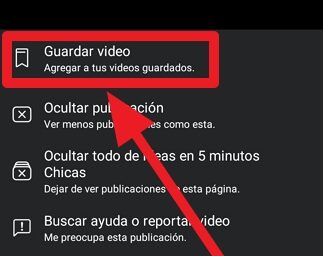 If you are a Facebook user, surely on more than one occasion you will have come across some great or funny video that you would love to download and have in your cell phone gallery. All this with the intention of reproducing it whenever you want and without having access to the Internet. However, Facebook does not offer the direct option to download the videos hosted on its platform, so achieving your mission can be a slightly more complex task to achieve.
However, you should know that there are ways to download Facebook Lite videos on Android and iOS cell phones without dying in the attempt. In this post, you will see the different alternatives you can choose to achieve it. To do this, you must use tools external to the platform, such as a website or some apps from the Play Store or App Store. Keep reading this text and learn how to download your favorite Facebook Lite videos from your cell phone.
From the browser
The easiest method to download videos from Facebook Lite is using an online platform that you can access from the browser from your device. To do this, follow each of the steps mentioned below:
From your Facebook account, locate the video you are interested in downloading and press the three horizontal dots located in the upper right corner.
Select the " Copy link " option and the video link will be stored in your clipboard.

Then open your browser and go to getfvid (https://www.getfvid.com/es ).
Inside this page, paste the link of the video in the indicated box and press the green button that says " Download ".

Now you will see several download options: Normal quality, HD and MP3 (audio format). Choose the format of your preference and a new tab will open with your video.

Now you just have to press " Download " and that's it.

Once the download is complete, the video will be stored in the gallery of your device in the Downloads or Downloads folder .
Using an app
Another alternative that you can consider is to use one of the excellent apps that exist on Google Play that allow you to download videos from Facebook in a few steps and quickly. In this procedure, Video Downloader for Facebook will be used to download the video. Follow these steps mentioned below to do so:
From Google Play, download Video Downloader for Facebook. You can do it from the following button: