Social media
How to download TikTok on your cell phone: from the store and with APK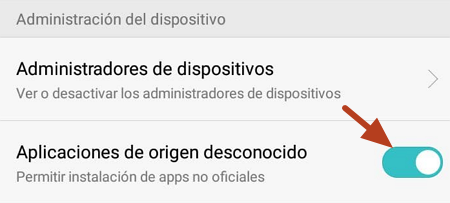 TikTok is one of the most popular applications today, thanks to its fun effects and filters for videos, which can also be downloaded to the terminal. Now, how to download this app to the cell phone ? It is very simple, you simply have to go to the official Marketplace that corresponds to the OS of your Smartphone and complete the necessary process. However, what to do if this is not possible? Is there an alternative method?
Well, the following post explains how to download TikTok on the different compatible devices from the official store. Similarly, it is mentioned what is the alternative way to do it when direct download from Play Store or App Store is not possible. The latter refers to .APK files, which allow you to install official or unofficial applications, even if the Marketplace throws some unknown error, such as lack of storage space.
From the store
Downloading TikTok from the official Android and iOS store is very simple. The way to do it in each of these Operating Systems is explained below.
On Android
To download TikTok on Android devices, you must go to the official Google store on your Smartphone or followthis link. Then you will simply have to press the " Install " button and wait while the app is downloaded, for which the System will automatically perform the installation and create a shortcut on the screen. For the latter, you will see a kind of message on the screen, similar to " The direct access to TikTok was created successfully."
It is important to mention that this application has two versions :TikTok andTikTok Lite, both available on the Play Store. The main one, whose weight is 68Mb, has all the functions and complete tools. The second, for its part, is a reduced version of the original and offers only part of the app's features, but takes up much less storage space with only 18MB.