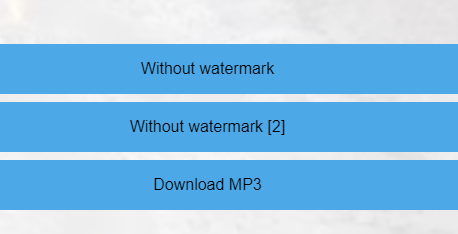 TikTok is a popular, fun and entertaining application, since you can spend hours in front of your cell phone watching miniclips of any kind. Now, you may want to share these files with other people and you don't know how to download the videos from the well-known social network. That is why the following post explains how to do it from your mobile or PC, quickly and easily.
In this sense, you should know that there are different methods that you can use to download TikTok videos on your cell phone and computer. Either using the same application or external tools, many of these are only compatible with Android, available in the official store. On the other hand, some sites on the Internet, such as SSSTik.io, allow you to download clips from this network for free in just minutes. To learn more about the subject, read on.
From the cellphone
To download TikTok videos from your cell phone you have several options. The first one, the fastest and most direct, is from the application itself, valid for Android and iOS. While, for the others, third-party applications are used, such as: Snaptube.com,Video Downloader for TikTok,Downloader for TikTok available only for Android. Each of them is explained below.
Within the same application
The videos downloading TikTok from your own application is very simple. For this you must have it on the device, which you can download from thePlay Store orApp Store, depending on the OS of your Smartphone. Later, you can follow the steps described below: