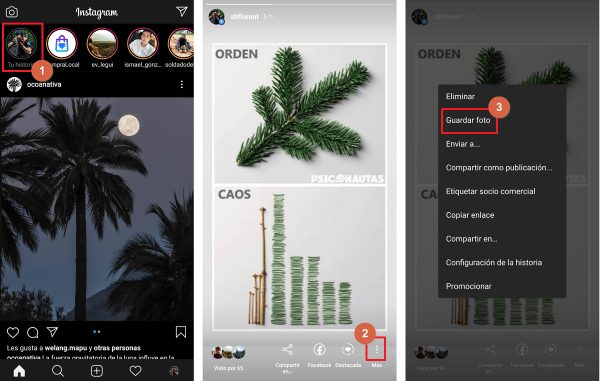 Instagram stories are characterized by being ephemeral as they last only 24 hours, after which time they can no longer be viewed. It happens that sometimes there is the intention of saving this content from an account to view it later, that is where the question arises of how to download Instagram stories on your device.
Instagram, by default, does not have an option to download stories in the application. However, there are some services and applications that will allow you to download the content published in the stories of friends, acquaintances, celebrities or any other Instagram account from which you want to save the stories.
What are stories or stories
Stories on Instagram are posts of photos or videos that last about 15 seconds before moving on to the next one, and can be viewed over and over again while they remain active for a short period of 24 hours. You may create groups of featured stories that will be visible to all of your followers as long as you leave them attached to your profile.
As this social network is dedicated to graphic art, at first it only had the option to post photos or videos in a fixed way. The stories were attached to Instagram services so that users can share their day-to-day with followers and thus have more freedom to post all the time.
How to download stories from other users
To download stories you will need to download a third-party application, since Instagram in its official application does not have this option. That is why here you will see the best applications to download and manage Instagram stories.
Story Assistant (Android)