There are different ways to download and install Instagram for PC for free. Using an emulator is the best method to have all the benefits and features of the app on your computer. The most recommended option is to download it from the Microsoft store, so in this text you will find a guide with its characteristics and how to use it to download Instagram for free on your PC.
On the other hand, there are a couple of emulators that can be used as an alternative, as they are considered by many users to be the best. Memu Play has several advantages compared to other emulators, such as compatibility and NoxPlayer has certain very attractive features that are worth knowing, such as the emulation of an Android with ROOT. However, the best emulator is BlueStacks. With it you can download Instagram on your computer.
From the official Microsoft store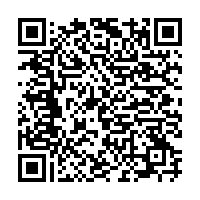 The official Instagram application for PC has several of the functions of the Smartphone application. In it you can see the publications of your friends, their stories, the news section, you can send direct messages and enjoy Instagram from your computer. However, certain functions such as uploading Stories, photos and videos are not available in this version. Your OS is not compatible with versions prior to Windows 10.
If you have this version of Windows, you can download this program very easily. You must first follow thislink to access the Instagram download page in the Microsoft store or use the button below, then follow these steps: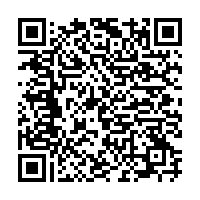 Press the " Get " button .
You will have to wait a moment until you see the message "You have already obtained this application", press " Install ".
After a few seconds, the button will change to " Start " press it.
Once this is done, the app will open automatically and you will only have to log in by entering your Instagram account data. This is one of the best ways to download Instagram for PC for free . But some users do not have the required Operating System, so they must choose to use an emulator. The only remaining option to use Instagram on PC isInstagram web .
With Instagram web you cannot upload multimedia files, but it is not necessary to download it, and you will also be able to see the news section, the stories and use direct messaging. It is a very limited alternative to use Instagram, compared to the official application for Windows 10 available in the Microsoft store and the app in the Play Store that you can run using an emulator from the mentioned list.
Using the BlueStacks emulator
BlueStacks is a very popular Android emulator for PC, recognized mainly for running games from the Play Store. With excellent compatibility benefits over many emulators and control settings, among other functions. It is a quality program, very useful to run Instagram on your PC if you don't have Windows 10.
This emulator currently runs the Android Nougat Operating System , but is continually updated to the latest versions of Android. Follow thislink to go to the official page where you can download Bluestacks. In the same way, you can use the following link to download:https://www.bluestacks.com/en/index.html
You just have to open the downloaded file and grant the permissions to install the program. Enter and you can search for the application you want from the Play Store, in this case Instagram, and install as if you were doing it from your Android smartphone.


Once this is done, you will have installed Bluestack and Instagram on your computer. You will be able to take advantage of all the features and functions of the application, as if you were using a mobile device. It stands out for its various features and functions for games, as well as its excellent performance on Windows and Mac. It recently partnered with Samsung Galaxy, so it also includes its official store.
Other emulators
In this section you will find alternatives to Bluestacks to install on your computer and thus be able to download Instagram for PC for free. These emulators have different characteristics that you should know to choose the one that best suits your requirements.
Memu Play
It is currently one of the emulators with the best recommendation by users. It is similar to BlueStacks, as it also focuses on the execution of games, so it has similar characteristics. In addition, it is based on Android Nougat by default, but allows the emulation of other versions of this Operating System such as Kit Kat and Lollipop.
It has compatibility with Windows from 7 to 10, as well as with other different processors such as Intel-VT and AMD-V. This allows a good optimization in the execution of games of this Operating System.
Another important advantage is that it has the Play Store integrated. Therefore, you will only have to locate Instagram in the official store and install. A simple process, without the need to look for the app's .apk file on the Internet, as with other software to emulate Android on PC.

That's how easy it is to download Instagram for PC for free using the Memu Play emulator. As for the functions and features that you will have access to, they are exactly the same that you can enjoy when you use your Android Smartphone. Download this emulator using the followinglink to the official site.
NoxPlayer
It is designed to emulate primarily Lollipop, but it works to mimic other versions of Android as well. It is also important to note that it has the ROOT option in its default configuration, so you can test applications that require these permissions.
NoxPlayer is completely free and is in active development. Follow thislink to download Instagram for PC for free using this emulator. To obtain the emulator and Instagram at the same time, you must press the option " Download on PC ". In case you already have NoxPlayer on your computer, select " Download APK " to get the .apk file from Instagram.

Another important flaw is that NoxPlayer does not have Google Play. However, it makes up for it by making the .apk files available on its official website as demonstrated by Instagram.
NoxPlayer is also mainly aimed at emulating Android games and has different features of this type such as the configuration of controls and the execution of more than one application simultaneously. Although in this aspect, Bluestacks has greater compatibility.