Social media
How to download facebook videos for free on any device legally? Step by step guide

Currently, one of the social networks with the largest number of users and preferred by many is Facebook . Since, it has various functions and tools that allow to have a more optimal, comfortable and real-time interaction than many other social websites. Taking into account from this platform, it is possible to publish and share various types of content and among them, the video is specified .
Surely, you have ever tried to download the videos you watch on the social network, either to save and share them in other ways, or to be able to watch them when you don't have an Internet connection. However, Facebook does not show this option to its users and therefore, it is necessary to resort to other methods to achieve it . Although perhaps you thought that this was not possible in any way, it is not.
Fortunately, there are several procedures through which clips can be downloaded directly from Facebook on any device . Which means that it does not matter if you do it through your computer, mobile phone or Tablet. The best of all is that they are totally free methods and that is why, below, we will detail the steps to follow, according to each device and operating system . Of course, keeping in mind the most effective alternatives.
Steps to download Facebook videos in HD to your computer or mobile phone
As we already mentioned, it is possible to download video clips through this social network, but for greater benefit, the methods to follow have the ability to choose the resolution of the file . They even allow you to download said content in HD, either on a Windows or Mac computer, on Android devices, on iPhone or iPad, etc.
Here are the most commonly used tricks for this:
Without using programs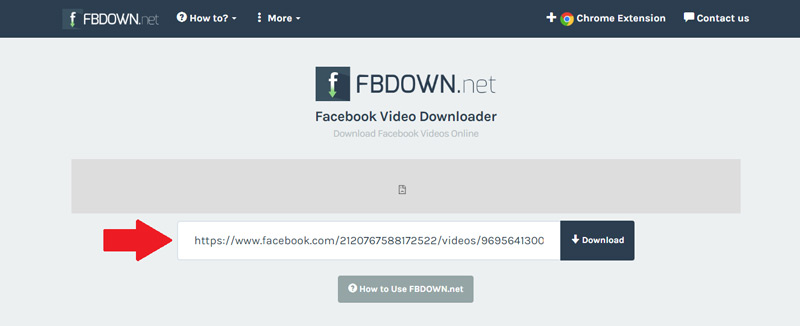 On many occasions, it is tedious to download softwares or mobile applications to achieve a goal. Because the computer can be slow to do this and therefore it would not be an effective method at all . So, if you are one of this type of user with these preferences, let's start by providing you with an optimal solution to obtain videos from the social network and store them on your device .
Today, there are several options and many of them are web pages saturated with information and pop-up windows, but despite that, they do their job very well to download any clip from Facebook.
Here is the step by step to follow specifically with one of them:
To start, enter the FB social network through the device you want and it does not matter if you do it through a web browser (we recommend Chrome) or through its official application.
Now, look for the video you want to download in the profile that has shared it . When locating it, press the right click on it and then a small window will appear, in which you must press "Show video URL " which is located in third position .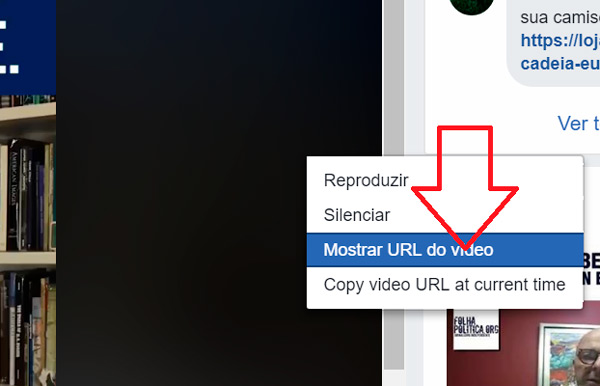 Later, a small box will appear on the video that contains the link of that specific file . Proceed to copy the link, either with the command "Ctrl + C " or by pressing twice on it and doing it with the mouse.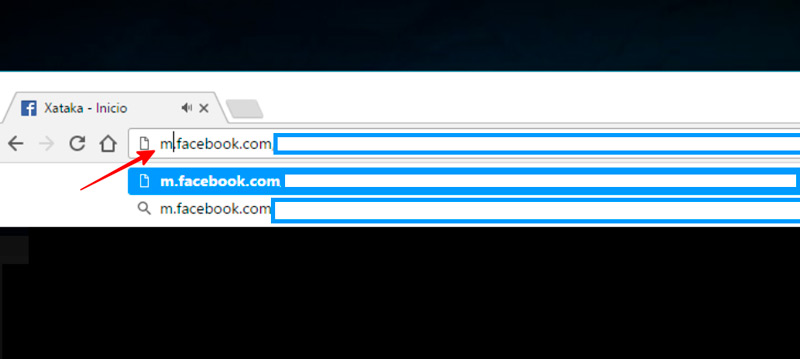 Once you get the link, you will access a website called FBdown.netthat is considered one of the most used pages to download clips from the social platform.
After entering the online tool, you will see a white box that says "Enter Facebook Video Link … " and right there, you have to paste the URL that you have already copied. For now, click on the "Download " button .
Finally, you will be redirected to a new window where you have to select whether you want a normal or HD download . With this, the download process will begin and then it will be saved among the download files on the computer, mobile or Tablet .
The formats and examples of URLs to download videos are the following: (They are only examples)
http://www.facebook.com/video.php?v=983761418315992
http://www.facebook.com/photo.php?v=983761418315992
http://www.facebook.com/video/video.php?v=983761418315992
https://www.facebook.com/USER_NAME/videos/USER_ALBUM/983761418315992/?type=2&theater
https://www.facebook.com/USER_NAME/videos/983761418315992/?pnref=story
Save to iPhone or iPad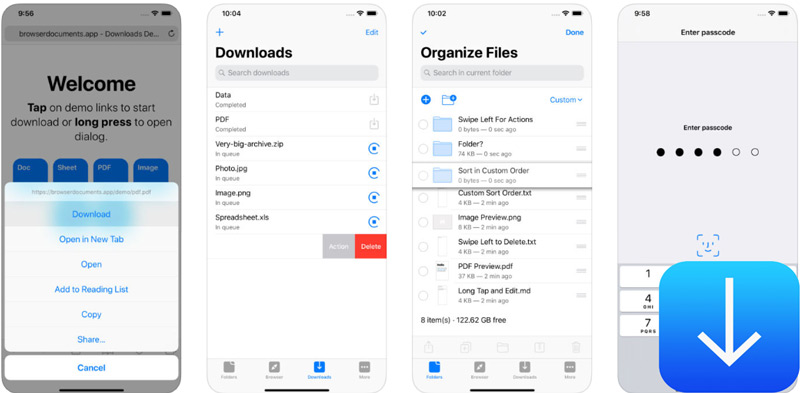 For iOS users, there are also other alternatives through which the videos can be downloaded easily and for free . It should be noted that for this trick, we will rely on the previously recommended online tool that in a certain way serves to facilitate the procedure. Also keep in mind that with this tactic, the videos will be directly saved on the reel of your iPhone or iPad .
Now, the steps you must follow are:
Initially, it is advisable to access your Facebook account through a web browser and in this case, we will use Google Chrome.
Second, go to the video you want to get and in the publication, press the arrow that appears just below the name of the profile that has published the content . That is, where they detail the time since the publication was made.
When you locate this section, you must proceed to copy the link of the page that you find in the address bar, at the top of the browser. Now, choose the entire URL by clicking on it and select "Copy ".
At this point, access Fbdown.netfrom your mobile or Tablet and, as in the previous method, paste the link in the field and then click on "Download ". Now, choose the option you prefer in terms of the resolution of the video, either normal or in HD and proceed to copy the new link that they show you there .
Subsequently, enter the App Store and search for "Browser and Documents Manager " to download and install it on your device, we leave it right here below.
At the end of the download process, enter it and go to the browser tab at the bottom of the screen . In that section, proceed to paste the link copied in the previous step .
Now, a series of ads will appear that you must close and after that, notice that at the bottom of the browser there is an arrow pointing up, there click on "Download " and the process will start.
Finally, look at the "Downloads " tab of the app, where you should find the title of the video exported from Facebook. In it, a three-point icon appears at the bottom and in the "Share " selection , choose "Save video " so that it is directly stored among the multimedia files of the iPhone or iPad .
Download on Android mobile
For Android devices, the solution can be considered much simpler than the trick to carry it out on an iPhone or iPad . This, especially, because the Play Store has apps that have been specifically designed to achieve this type of action, as it is impossible to do it from the same social network.
For this reason, we present you in a detailed way, some applications that you can use: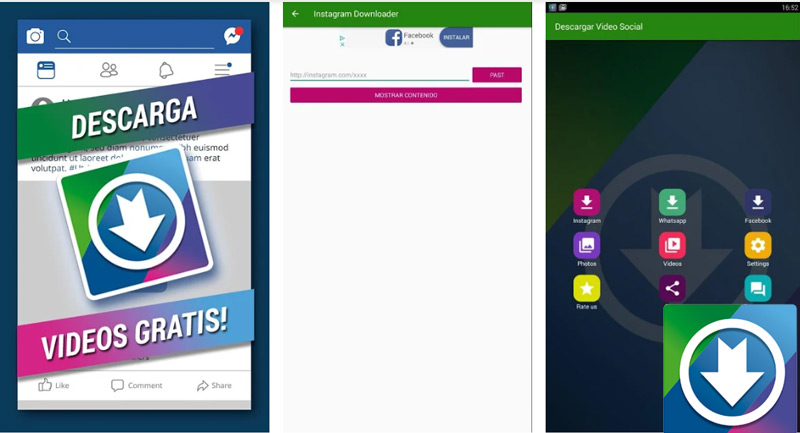 In general, this app is the most used to download and store videos directly from social networks, since in addition to supporting Facebook, it also supports Instagram and WhatsApp. From "Download Videos Social Networks" you can browse your Facebook account , the timelines and the news with an integrated browser that it has and in addition to it, choose between different formats to save the content on your device .
As for its operation on Smartphones and Tablets, it is really simple. You just have to click on "Browse Facebook " within the application, to later log into your account through the same browser as the app and search for the video you want to obtain.
Once you locate it, play it and click the "Yes " button in order to start the download. When this process is complete, the file will be automatically saved on your Android device. Among other functions, the platform allows you to record videos for later viewing, with total lightness and safety .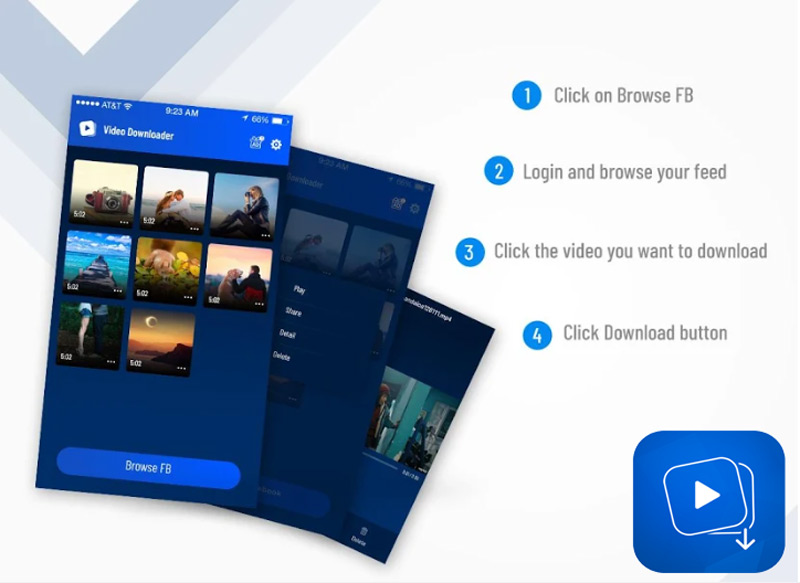 Another recommendation is this app that although it is not affiliated with or endorsed by Facebook, it has been specially developed for downloading and storing videos published on the social network . Which is only available for Android devices and presents an extremely simple operation .
Since you only have to enter their platform, click on "Examine Facebook " and as in the previous case, open your account through its built-in browser to explore all the content shared there .
When you locate the clip to download, you have to place it to play and to proceed, click on "Yes ". With this, the download will begin to finally save it on your terminal or Tablet and share it through other platforms.
With "Video Downloader for FB" you can ensure that everything you do will be fully qualified and as long as you get the app from the Play Store, you can confirm that it will not cause any inconvenience to your device. In short, it is a lightweight solution, with great simplicity and recommended by experts .
With Online tools for Windows, Linux or Mac PC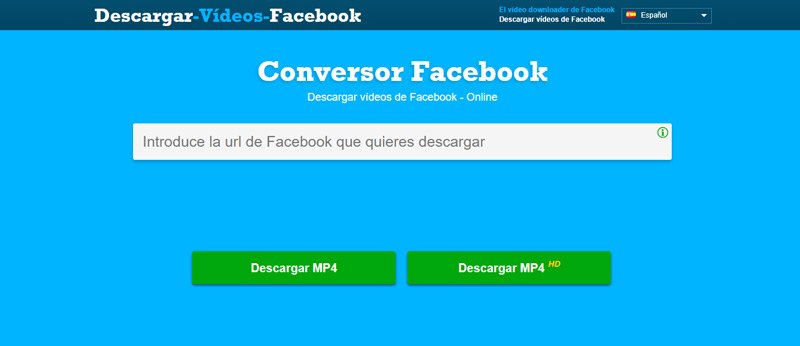 If you are looking through any browser for an online tool that allows you to download videos easily and for free on your computer, you will surely get multiple options and since then, doubts are generated regarding which may be more optimal, more reliable and easier to use.
For this reason, we have found an ideal solution for any operating system, that is, it accepts Windows, Mac and also Linux .
In this sense, it is a so-called web page Downloadvideosfrom.comthat, although it does not exhibit the best interface, presents an excellent and fast operation . Taking into account that for greater benefit, you can choose between the MP3, MP4 and MP4 HD formats to download the content and store it on your computer as you like.
In this way, we detail the procedure to be executed with said online tool:
From your computer, log into your Facebook account and find the file to download .
Subsequently, copy the link of the video and go to the site ofdownloadvideosfrom.com . Located there, you will see a white bar that says "Enter the Facebook URL you want to download ", in which you must proceed to paste that link .
Now, at the bottom, there are two buttons that allow you to choose the download in MP4 and another for the download MP4 HD. If you prefer the maximum resolution for your file, choose to click on "Download MP4 HD", but if it seems better to get a lighter version, click on "Download MP4" .
Then, by selecting the one you prefer, the download process will begin to take place . When it's done, you can find the video in your browser's download folder and export it wherever you want.
It is appropriate to refer to the possibility of changing the language that this online platform has . As you can see, in the upper right corner there is a drop-down section in which it is possible to choose between different languages, for your convenience .
Using a Chrome and Firefox browser extension
To avoid program downloads on a PC, it is also recommended to use a browser extension that allows downloading of videos from FB . In this case, we will focus especially on Chrome and Firefox, since they are the most widely used search engines.
For Google Chrome

With the process that we detail below, you will ensure that the special download buttons are found directly when a Facebook user publishes a video, thus having the possibility of downloading it directly from the social network without using additional online tools. To do this, do the following:
Look for the official page of "Video Downloader professional" and click on the " Add to Chrome " button. Thus, " Checking " will appear for a few seconds and then a new window will open where you must click on " Add extension " to install it in the browser.
Now, log in to your account on the social platform and when you search for any video you will be able to see that at the bottom, there are two new buttons that allow the download . One of them to do it in SD quality and the other in HD. Therefore, choose the one you prefer .
Subsequently, you must click on "Download Video " to start downloading the content and save it directly on your computer's hard drive .
We inform you that this Chrome extension presents the option to play clips in any size and even plays MP4 videos found through Google Chromecast on your TV .
For Mozilla Firefox

In this case, it is advisable to use Video DownloadHelper, which is one of the most complete extensions to extract videos and other types of files on websites . Being possible to use it for Facebook and other platforms such as